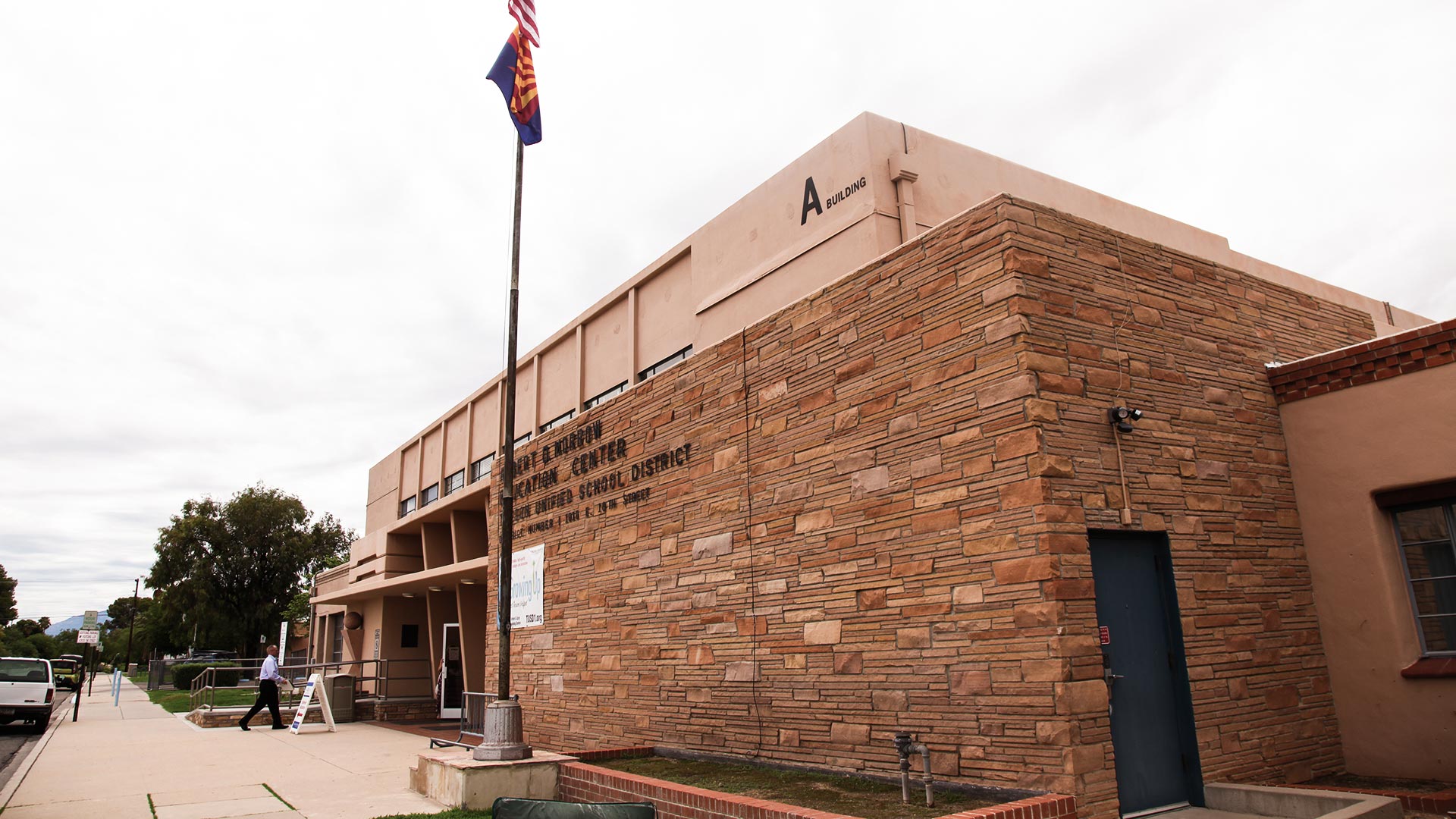 The Tucson Unified School District office, 1010 E. 10th St., Tucson, Arizona.
Nick O'Gara/AZPM
The Tucson Unified School District has published its proposed updated sex education curriculum. The district will hold a public comment period beginning Aug. 1, before an expected vote by the board nearly two weeks later. The new program would be the first update to the sex ed curriculum in more than a decade.
The new update would continue to teach abstinence as the most effective way to prevent pregnancy and sexually transmitted diseases, but it is more science and evidence based. It follows more closely the policies of the American Medical Association and the American Pediatric Association. TUSD Superintendent Gabriel Trujillo says the world has changed dramatically and the district must change with it.
"With the access that students have to social media, to YouTube, knowledge has changed, science has changed, research has changed, and I think we owe it to the students and the community to update the curriculum," he says.
Trujillo says students have asked for more reliable information.
"We need to make sure we're putting in the hands of students medically accurate information — timely information," he says. "That way, we make sure our students are armed with the necessary resources and information to make positive choices."
The updated proposal also takes a more gender-neutral position toward LGBT students, removing language they might find offensive. Trujillo says the new curriculum is designed to meet everyone's needs, but that anyone who finds any part of it objectionable will be able to opt out without any negative repercussions.
A public comment period will begin Aug. 1, with the Board set to vote on Aug. 13.