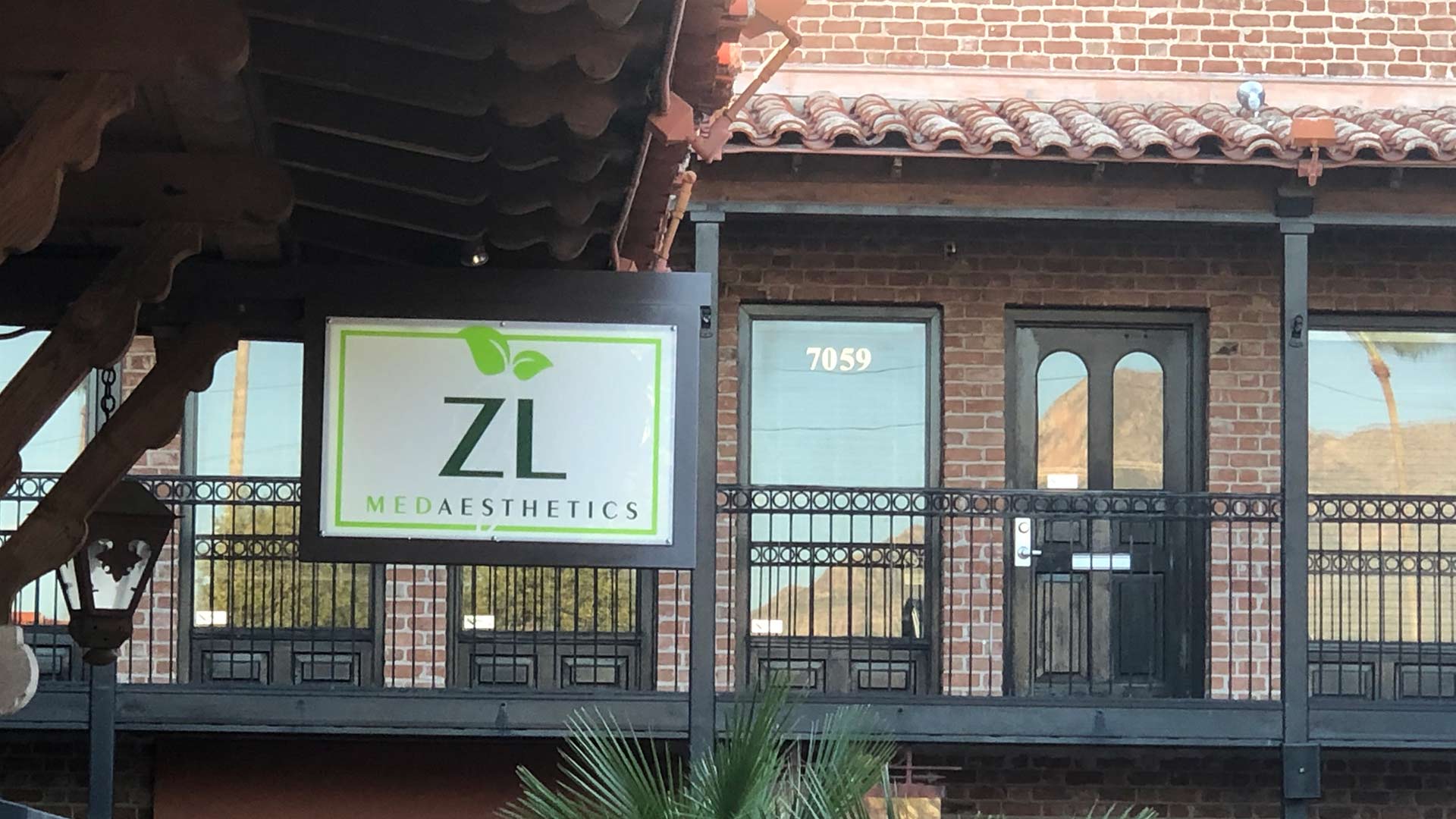 The ZL medical spa has been accepting CatCash for about two years, its owner says.
Sarah Workman/AZPM
University of Arizona students can use CatCash, a form of pre-loaded money on their student ID cards, to buy food, get spray tans and now get medical spa treatments.
ZL Med Spa co-owner Laura Zimmerman says her business first began accepting CatCash two years ago when they recognized they had a growing client base of college students.
Some of the most popular services among students are hydrafacials, vitamin IV drip treatments and lip fillers, according to Zimmerman.
"Millennials are the ... fastest-growing group of consumers in the aesthetic industry, and we thought that it would be convenient for students to be able to use CatCash for some of our options, especially with skin care and helping to manage acne and clear skin," Zimmerman said.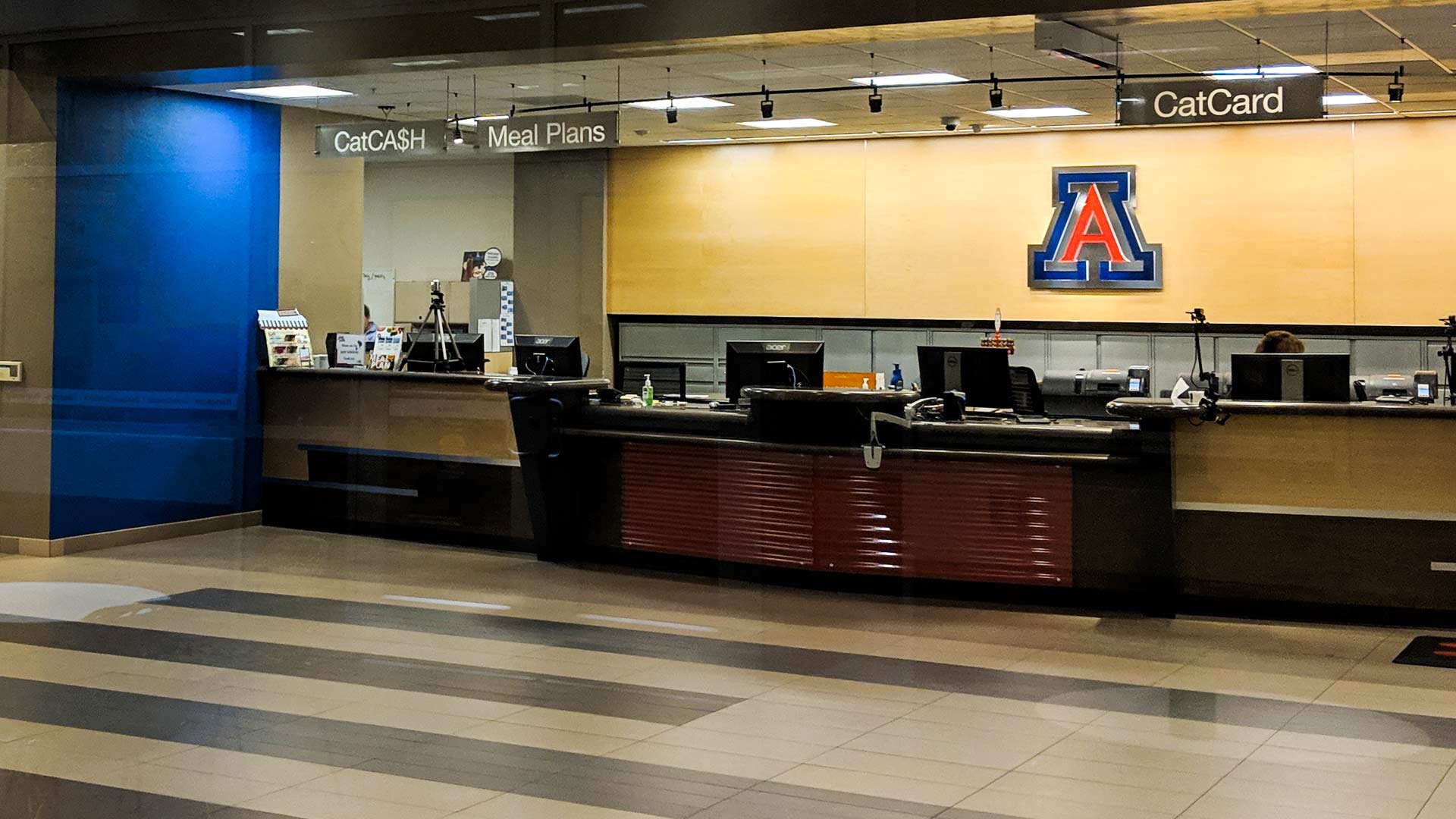 An office in the University of Arizona Student Union offering CatCard services.

AZPM
Zimmerman partially credits the increase in medical spa treatments among college students to the invasion of picture-perfect social media influencers and subsequent growing popularity of facial-editing apps that younger generations use on their Instagram pictures.
"Lip filler injections and even Botox injections have been really popular. Current social media celebrities have been promoting it and so a lot of our younger clients are really interested in some of those procedures," Zimmerman said.
Still, she advises students only get these treatments from reputable medical professionals because injectable procedures can have dangerous side effects if not administered properly.
But such treatments may not be an acceptable use of CatCash. Anthony Clarke, a retail accountant for the UA meal plan office, says CatCash is intended to offer students convenience and flexibility off campus for things they need in their day-to-day life.
"The merchants that are on the program purposefully are vetted to be things that ... you would need in your life. You need to get a haircut. You may need a taxi ride somewhere. So it's nice to have it all on the CatCard. It's very convenient, and convenient to have that flexibility available when you're off campus," Clarke said.
Clarke says CatCash cannot be used for alcohol, gift cards and other "nefarious" products. According to Clarke, medical spa treatments like lip fillers and Botox fall under this category, and ZL Med Spa has been removed from the CatCash program.
However, Zimmerman says they have not been notified of the change and are still accepting CatCash.
---
Sarah Workman is an AZPM intern and a journalism student at the Unviersity of Arizona.