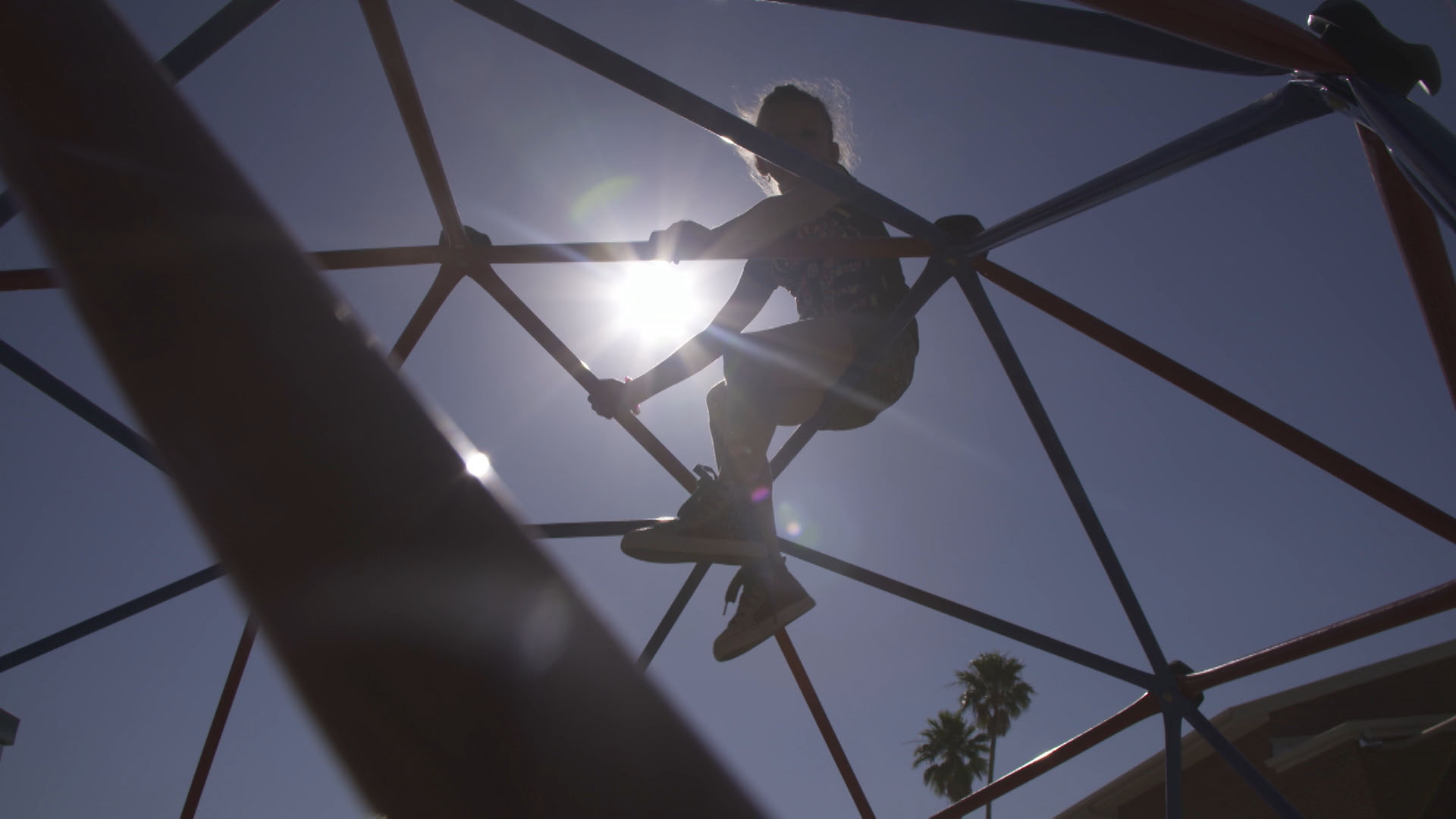 Children on playground equipment.
AZPM
A progressive think tank says Arizona gets a "failing grade" when it comes to diversity in its charter schools.
The New-York based Century Foundation looked at each state's charter school laws to gauge whether they promote racial and economic diversity in their enrollment, and how well each state achieves that diversity.
Halley Potter, a senior fellow with the foundation, says Arizona got only a 32 percent score, which as any student can tell you, is an F. But then, the highest scoring state, Utah, only managed 63, or a D.
"Even in the states that are at the very front of the pack, there's a lot of room for improvement. And for a state like Arizona that is faring much more poorly, there are many examples of ways in which, in practice, charter schools should be enrolling more diverse groups of students," Potter said.
The foundation looked at 10 ways states can promote diversity in their charter schools, such as requiring them to offer transportation and free or reduced-cost lunches. An official with the Arizona Charter School Association says charters do promote diversity, and the data in the Century Foundation study is three years old.
"As our charter school enrollment has increased, so has the diversity. Students of color now make up 56 percent of the student enrollment in charter schools now. That's obviously the updated data not reflected in the report," said Dr. Ildi Laczko-Kerr, chief academic officer with the ACSA.
Laczko-Kerr says the TCF report also doesn't take into account the differences between Arizona and other states. Arizona's charter schools are governed by a statewide "school choice" law, unlike some other states in which charters are licensed by the local school districts.