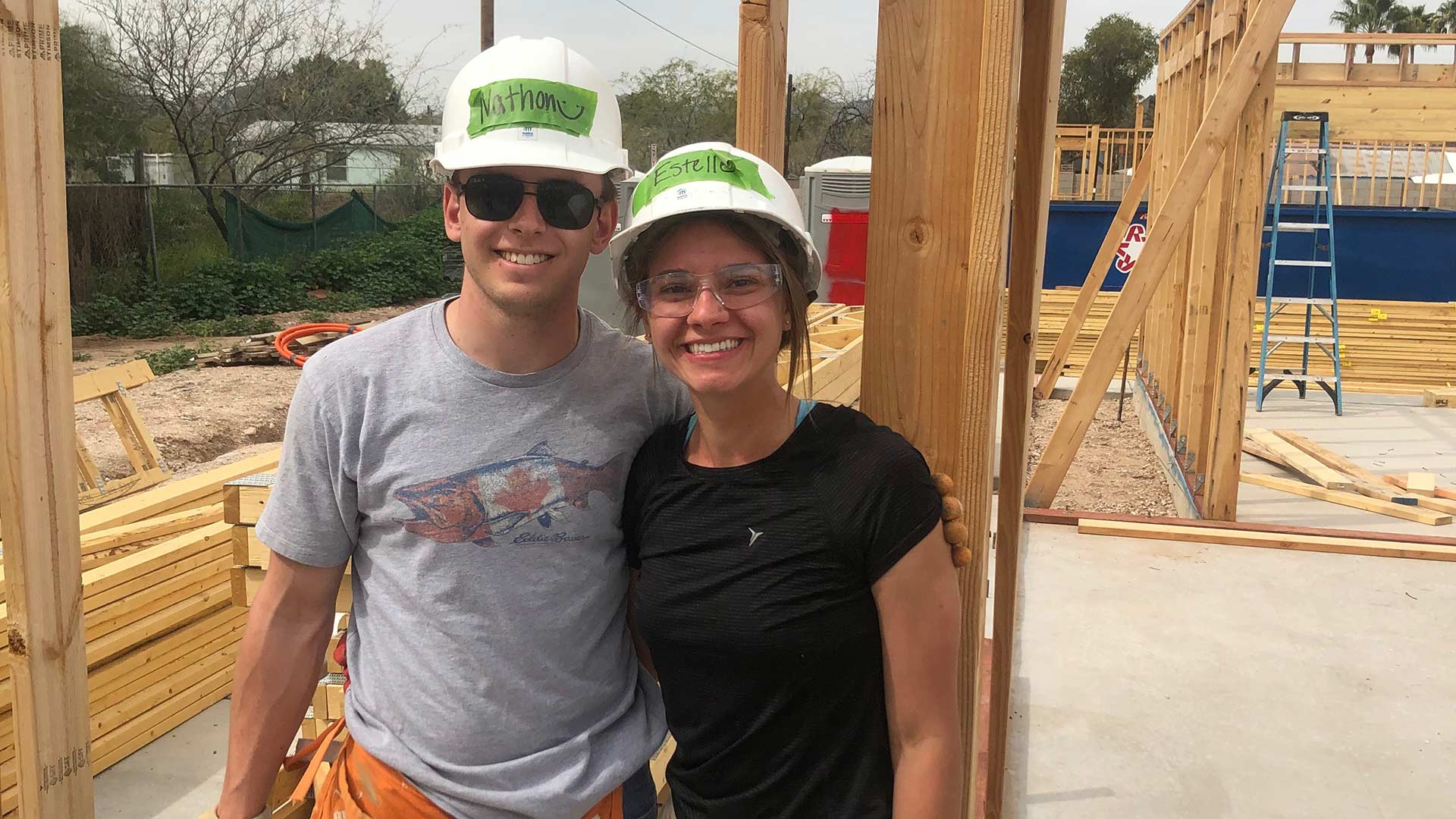 University of Arizona students Nathon Smith and Estelle Brugere in front of a wall they constructed at a Habitat for Humanity site in Tucson over spring break
Duncan Moon/AZPM
Spring break is a time for students to let off steam, and the holiday has earned a reputation for hard partying. But sometimes students can surprise you.
It's a lovely spring day in Tucson. The sun is shining. A cool breeze is blowing. And a group of college students is enjoying time out from their regular school routine. But this is not the beach and not your stereotypical spring break. These University of Arizona students are working at a Habitat for Humanity site, using their time off to serve the community.
This is the UA Honors Alternative Spring Break, a program designed to provide hands-on service learning. Helping build homes with Habitat is just the latest stop in their week of service. They have worked with the homeless at Z Mansion, a wedding venue-cum-homeless services site, and fed the hungry at Casa Maria soup kitchen.
For Rose Bandrowski meeting with homeless members in her community forced her to face down fear. She wanted to work with the homeless, but had been anxious about engaging with them.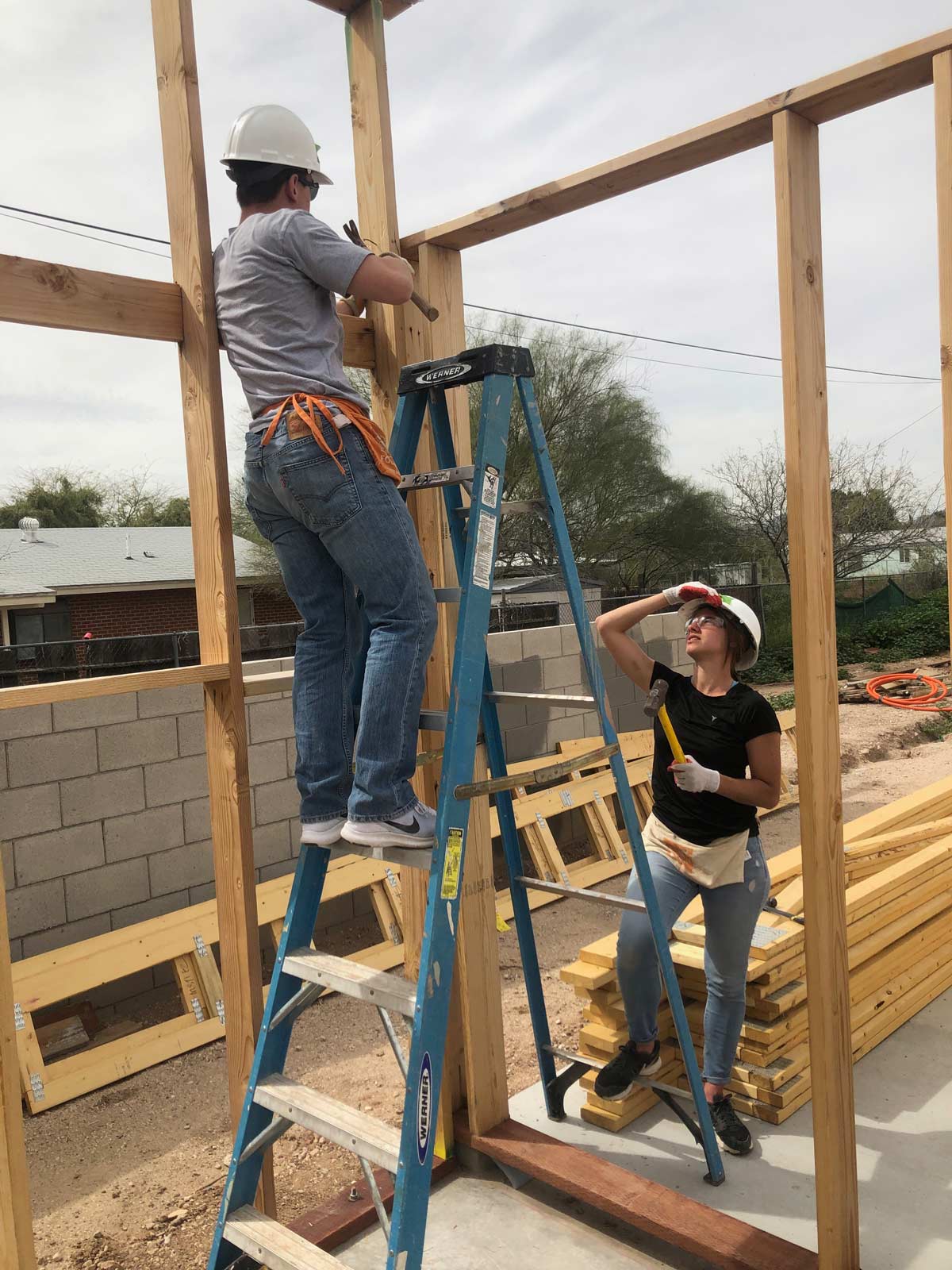 VIEW LARGER Students from the University of Arizona's Honors Alternative Spring Break program working at Habitat for Humanity.

Duncan Moon/AZPM
"I was scared because I'm this 5-foot-3 small girl to approach these people and I didn't know how, and I really wanted to know how to do that," she says. "So, my high for this trip has to be the first time I really talked to one of these people. And it was really amazing. ... It's so easy to see them as people, but also easy to dehumanize them as well."
In past years, the group has chosen service projects as far away as Denver, LA, or San Francisco. But this year, they chose to stay in Tucson and dig into their own community. Even though they weren't traveling this year, they lived out in the community, staying at a local church and sharing meals. Student leader Nathon Smith was stunned to find out what happens just outside the safe confines of the University.
"All of us have been at U of A for at least a year, or 2-3-4 years and we didn't even know about a lot of these places and a lot of these people," he says. "It's so crazy that you can be concealed from all these atrocities that are going on in the world."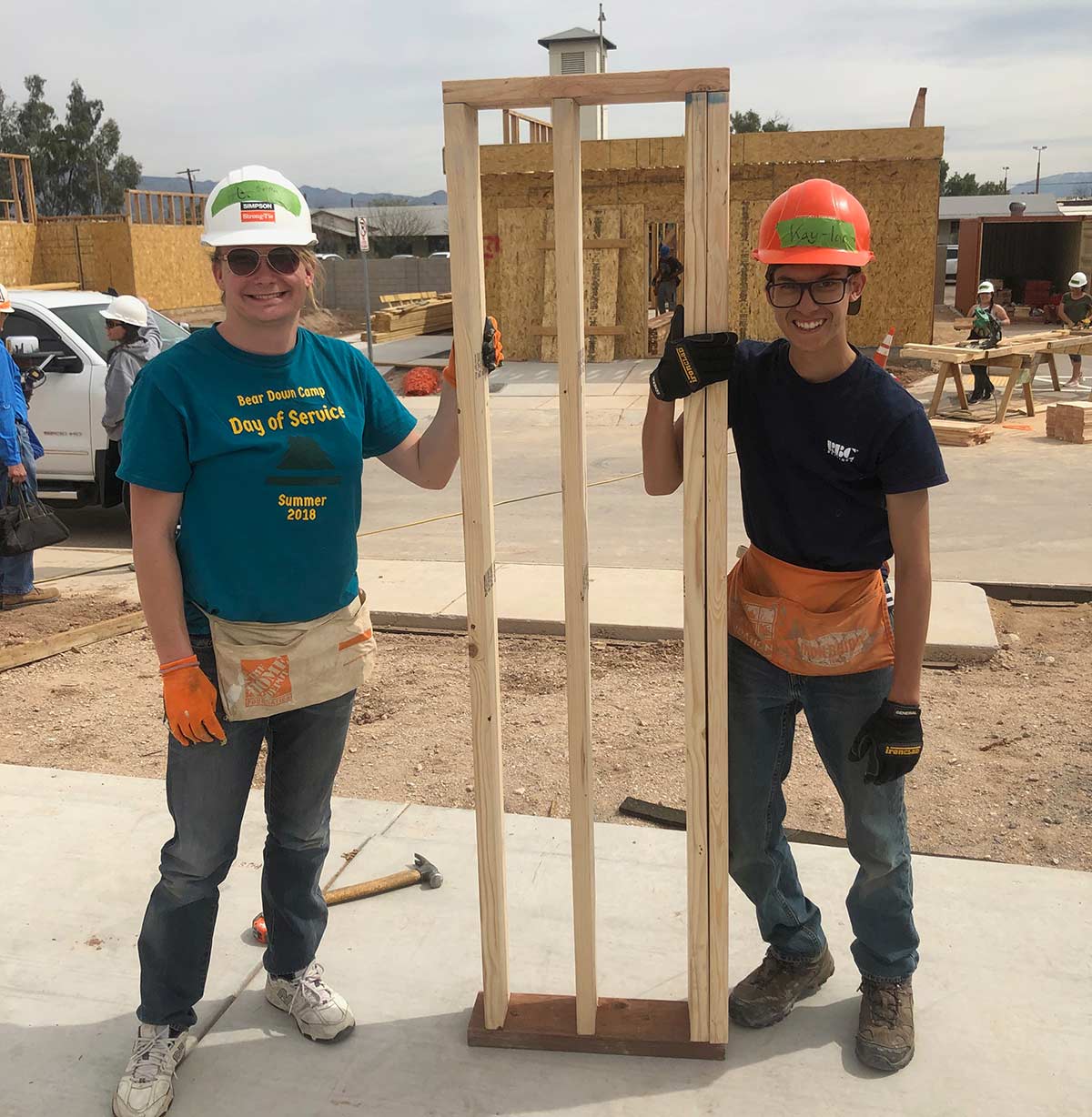 VIEW LARGER UA students Caelan Caudell and Griffin Ogg show off a frame they built at Habitat for Humanity during Spring Break 2019.

Duncan Moon/AZPM
Moira Carrigan says staying in Tucson made a big difference, making it possible to continue to stay connected and cultivate their new relationships.
"Since we are local, we may not be going somewhere new and exciting, but this can be more of a long-term thing for us and go beyond one week and serve our community for years to come," she says.
Others were surprised at the effectiveness of even modest efforts. Caelan Caudell was surprised to find that sometimes small, homegrown efforts such as the Casa Maria soup kitchen can be more powerful than larger, less local programs.
"It's this humble little home. It wasn't some outreach center that someone had to walk a couple of miles to get to. This was right where they live," he says.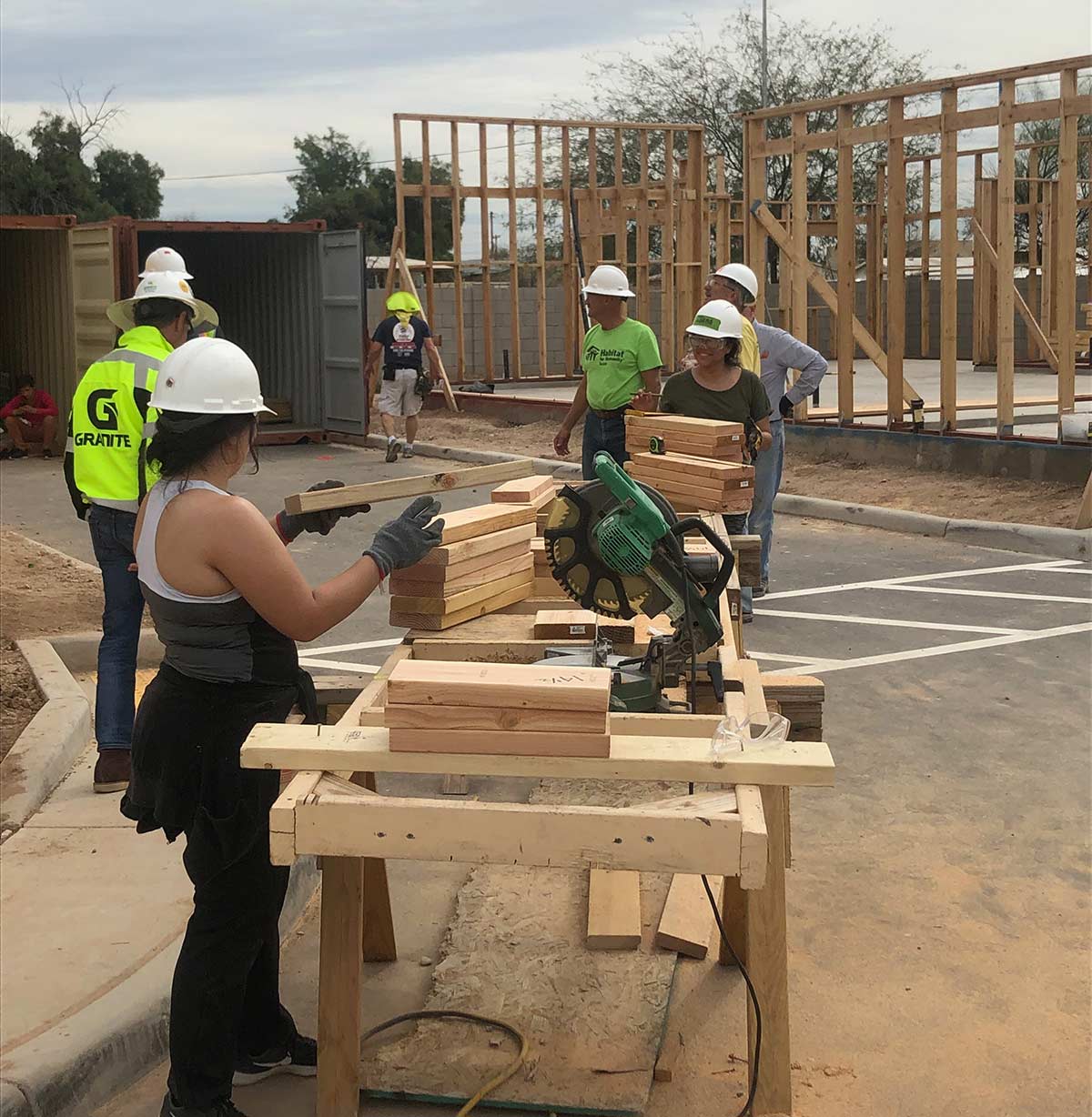 VIEW LARGER Students from the UA's Honors Alternative Spring Break cutting boards at Habitat for Humanity in Tucson.

Duncan Moon/AZPM
Several of the team members said they realized that the end of spring break meant returning to being full-time students and that would dramatically squeeze the time available to continue service work. For Rue Acre, the real power of the trip had less to do with their individual hands-on work, as important as that was, but to take their experience — what they had seen and how that made them feel — and share it as broadly as possible.
"The biggest thing that we can do is learn and pass the information on," she says. "Our value is our ability to teach and inform other people about these issues, and it will impact what the world will become."
The end of spring break is not the end of the program. Members of the team will be working in teams - using both the academic social research they did before the trip with their hands-on experience and will share the results at the Honors Engagement Expo on the University campus on April 18.