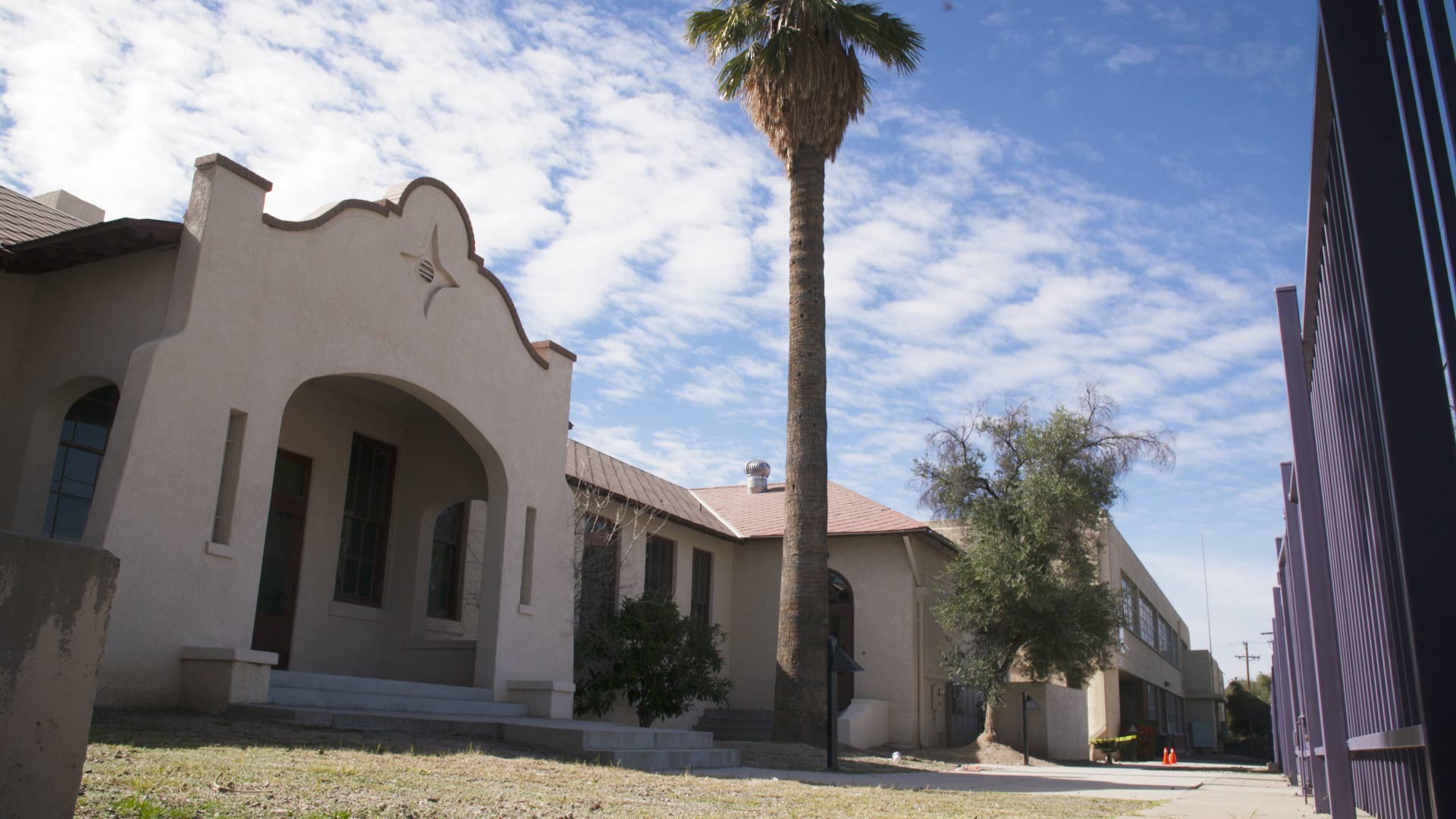 The Dunbar Pavilion
AZPM
The Dunbar Pavilion in Tucson has received a grant that will allow it to educate and remind the community about plant-based health care practices originally used by black and indigenous peoples.
A $100,000 grant from the Agnese Nelms Haury Program in Environment and Social Justice at the University of Arizona will fund the programming for two years. With that money, the Dunbar Pavilion will create workshops to educate people on the plants historically used by people of color to treat various ailments.
Debi Chess Mabie, the community impact fellow for the UA College of Social and Behavioral Sciences, spearheads programming at the Dunbar Pavilion. She said the workshops on these reclaimed practices and plant-based treatments will spill out into its community gardens.

"We are not providing treatment. This really is a way of elevating historic knowledge about health and well-being, validating that historic knowledge and in the black community and communities of color," said Chess Mabie.
Chess Mabie said American society's standard for health and wellness is based on that of white communities. She said she hopes the workshops help people of color reclaim the knowledge that this society dismissed as non-scientific folklore.

"Many of the medications that are now being used and sold by pharmaceutical companies are plant-based — based on plants that we have been growing in our gardens, sustaining people of color for years," said Chess Mabie.
She says her mother, her grandmother and her great-grandmother called aloe vera and coconut oil "ways of healing the skin," but now she sees these home remedies rebranded to people of color without acknowledging the original cultures who discovered the plants medicinal properties.
These programs will be for academic experts, healers of all backgrounds, and community members to exchange information on garden-provided health care. Chess Mabie said the Dunbar Pavilion will be creating a list of medicinal plants that can be grown in local gardens.
"What we're doing is providing education and information, so that people can reclaim agency over their own care — they can make more informed decisions about how they treat themselves and how they advocate for treatment of themselves in the medical industry," said Chess Mabie.
She said that along with the workshops, the grant will also sustain a project coordinator and garden manager position.

The first programs will begin in August 2019.