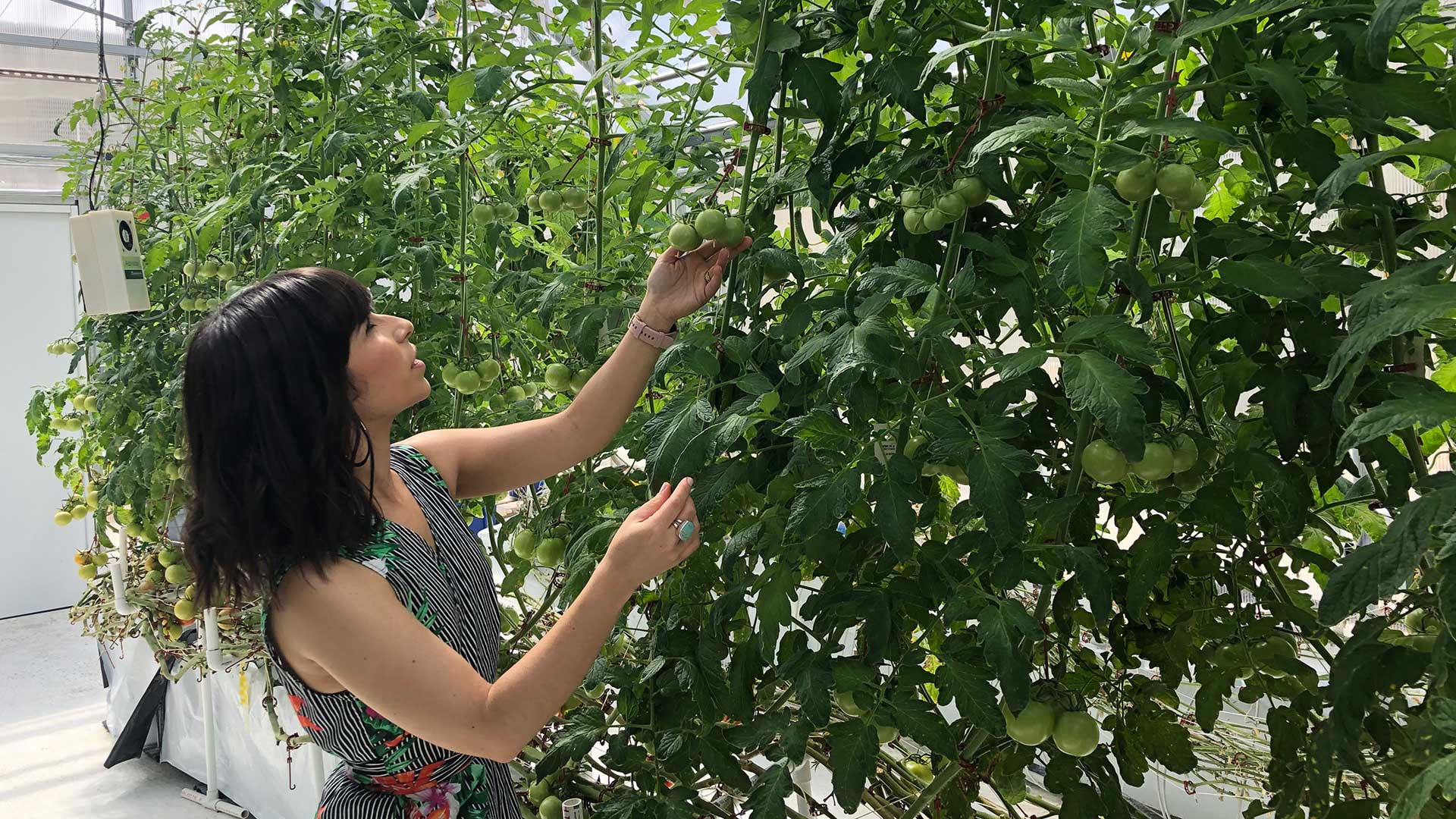 Neysha Aguilar showcases slicing tomatoes at the UA rooftop greenhouse in Tucson on Wednesday, Feb. 27.
Sarah Workman/AZPM
The University of Arizona rooftop greenhouse held a ribbon-cutting ceremony on Wednesday evening.
Neysha Aguilar, a student unions marketing representative, says the ceremony marks nearly six months since the greenhouse's first harvest.
"We want to celebrate it. It's a huge endeavor. It was a big project — a great undertaking for the student unions. I mean it was a dream, and the fact that it is now an actual physical greenhouse, we've come a long way," Aguilar says.
The greenhouse is the result of a 2017 student engagement project by Bryan Caplan, Dan Gillespie, Raul Moraga, Robert Melvin and Nicholas Tritz.
Devon Valdivia, a student greenhouse intern, says the vegetables are grown using hydroponics, meaning the plants do not need soil to grow and therefore can be harvested year-round.
"I think it's beneficial because growing hydroponics, we're able to produce year-round and our produce (goes) to the student pantry where it helps benefit kids that need fruit and vegetables and helps them get their daily nutrients," Valdivia says.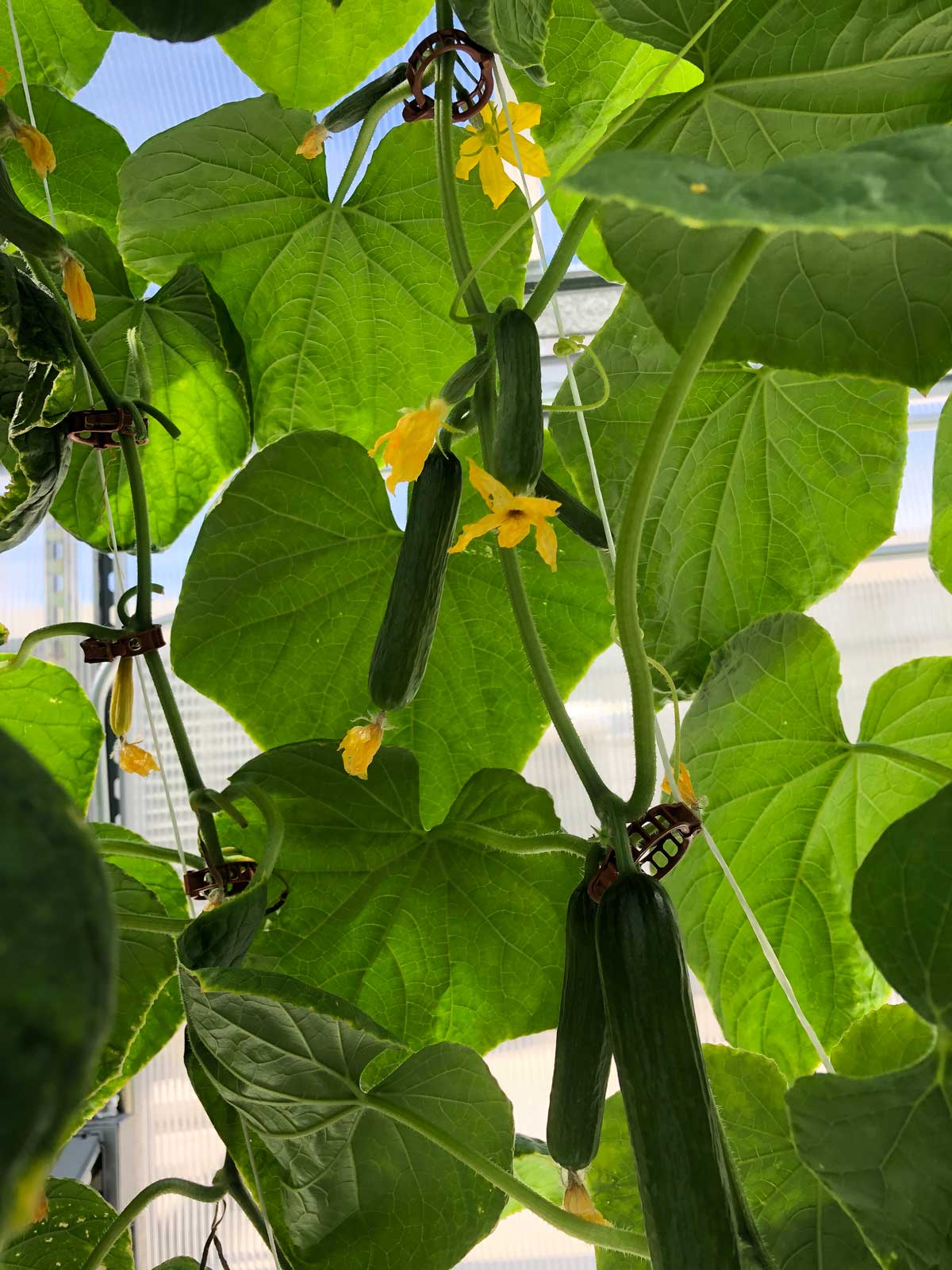 VIEW LARGER Mini cucumbers wait to be harvested at the UA rooftop greenhouse, Feb. 27.

Sarah Workman/AZPM
The greenhouse currently produces mini cucumbers, slicing tomatoes and cherry tomatoes. One-hundred percent of the produce goes directly to the campus pantry, which helps financially insecure students.
No synthetic pesticides are used in the greenhouse. Instead, it functions completely on organic pest-management techniques by using natural botanicals as well as using "good bugs" to kill the "bad bugs," specifically, a type of very small parasitic wasp that kills aphids.
The day-to-day operations of the greenhouse are run by the Biosystems Engineering Department and Controlled Environment Agriculture Center. Dr. Stacy Tollefson is the project and production manager for the greenhouse and oversees the student interns who work in the greenhouse.
Tours of the greenhouse are given on Friday mornings. More information can be found at the student union front desk.
Sarah Workman is an AZPM intern and journalism student at the University of Arizona.