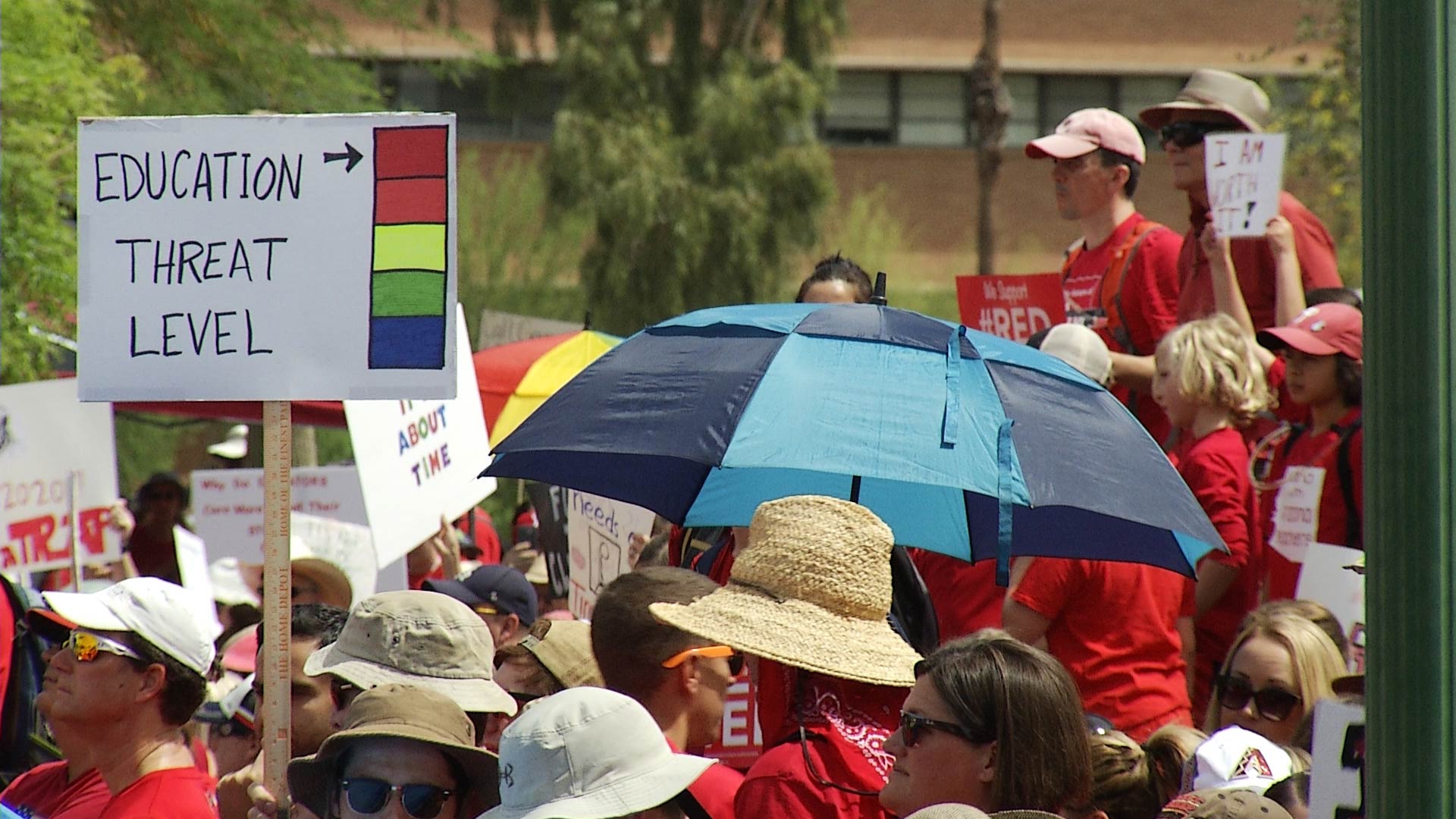 #RedForEd protesters at the Arizona Capitol, Monday, April 30, 2018.
AZPM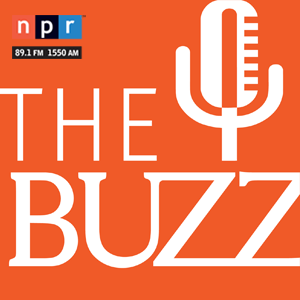 We check in on current priorities for school districts as the 2019 legislative session gets underway.
The Buzz decided to look back on the last year and the waves made by grassroots education efforts in the state as lawmakers file bills for the current legislative session.
A year ago, Save Our Schools' movement to defeat Proposition 305 was going strong, and #RedforEd was starting to boil. "No on 305" was fighting the expansion of empowerment scholarship accounts (ESA), or school vouchers, and #RedForEd supporters were calling for raises for teachers and support staff like librarians and counselors.
In May 2018 Gov. Doug Ducey approved a 20 percent raise for teachers over three years following a week of walkouts. We talked with Gabriel Trujillo — superintendent for the Tucson Unified School District, the largest in Pima County — about the issues that continue to challenge his district, including overdue building maintenance, underpaid support staff and the rising costs of health insurance and other benefits.
Special education teachers are a particular need in TUSD and school districts across Arizona. Trujillo says to address that need, we should consider paying those teachers more.
Special education teachers are required to write an individualized education program for each student that qualifies as disabled under the law. For each case, a team of teachers and school staff meet with the parents and student annually to set individual goals — be they academic or social — for the student. The plan holds school staff legally accountable for providing these children special needs education and other related services.
AZPM's Emma Gibson talked to Bruce Johnson, dean at the UA College of Education, about the barriers facing schools and teachers when it comes to providing special education instruction and support. Johnson says the strict laws that govern how special education teachers act in the classroom, and the intense paperwork load can wear them down.
Arizona voters overwhelmingly rejected Prop. 305 last fall, which would have expanded ESAs, or school vouchers. We talked with Stephanie Hamilton, the Southern Arizona regional lead on the "No on 305" campaign and a TUSD parent.
The Save Our Schools effort was working as the #RedForEd movement formed. Hamilton says the two efforts ended up working together, especially after the "Invest in Ed" initiative was kicked off the November ballot. Hamilton says TUSD parents continue to advocate for policies that improve the quality of education for students, including bills currently moving through the Legislature that restore funding to career and technical education and keep English Language Learner students in the classroom as opposed to pulling them out for special instruction.

The Buzz
airs Fridays at 8:30 a.m. and 6 p.m. and Saturdays at 3:30 p.m. on NPR 89.1. You can subscribe to our podcast on
iTunes
and NPR One. See more from
The Buzz
.