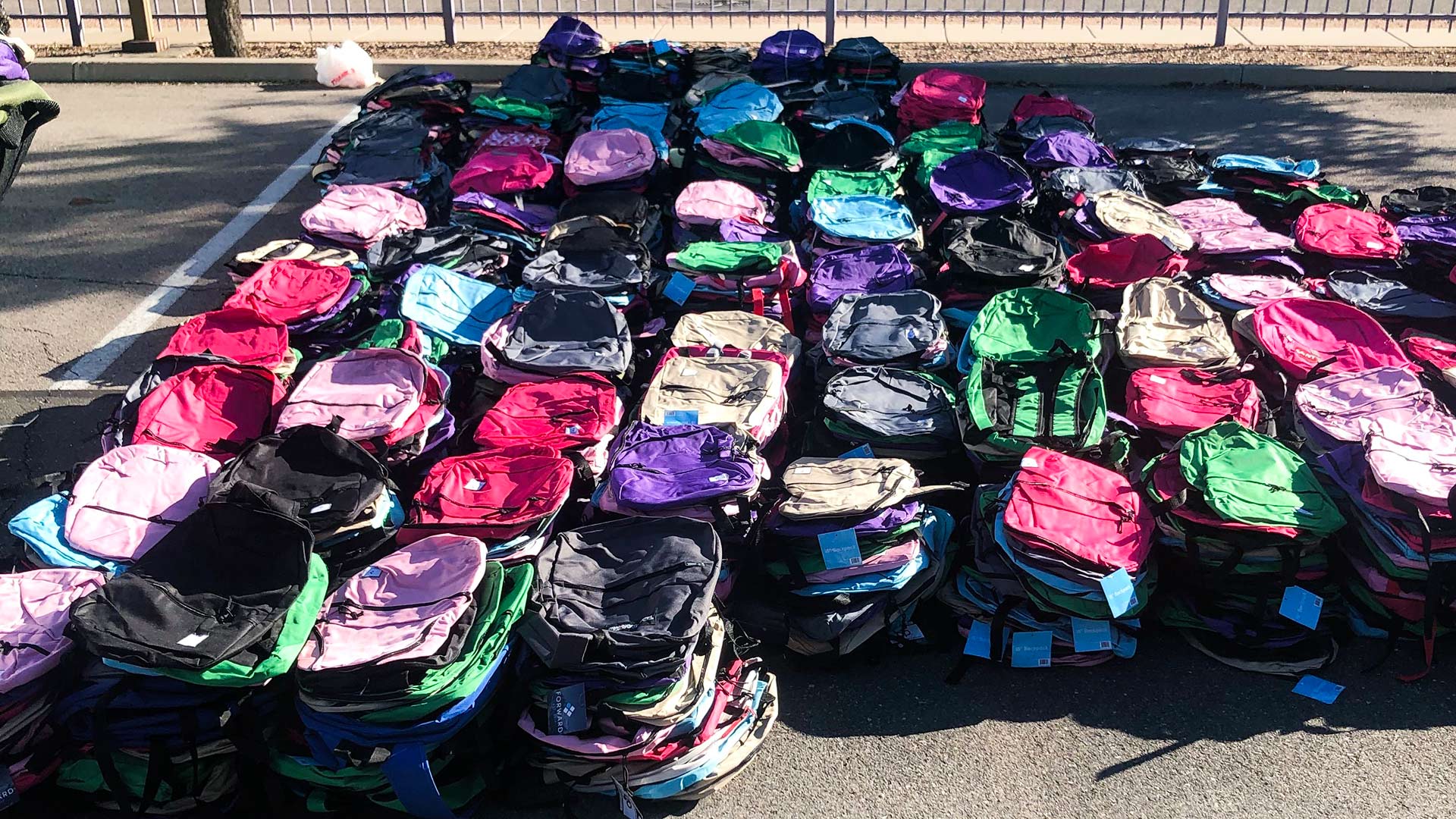 Backpacks ready for distribution to at-risk youth.
Duncan Moon/AZPM
Two local nonprofits are providing nearly 6,000 backpacks to young people in the Tucson area.
The local United Way and education nonprofit Cradle to Career are giving backpacks to "opportunity youth," young people aged 16-24 who are disconnected from work or school. About 21,000 of them call Pima County home.
Allison Field Bell, a youth project coordinator at the United Way, says the name focuses not only on their need for opportunity, but also the opportunity they offer to society. She says these backpacks have great significance to them.
"The backpack is both used for school, and used to carry one's belongings if one is homeless," she says, "So the backpack becomes both the pantry, your stability, your pillow — all of the above."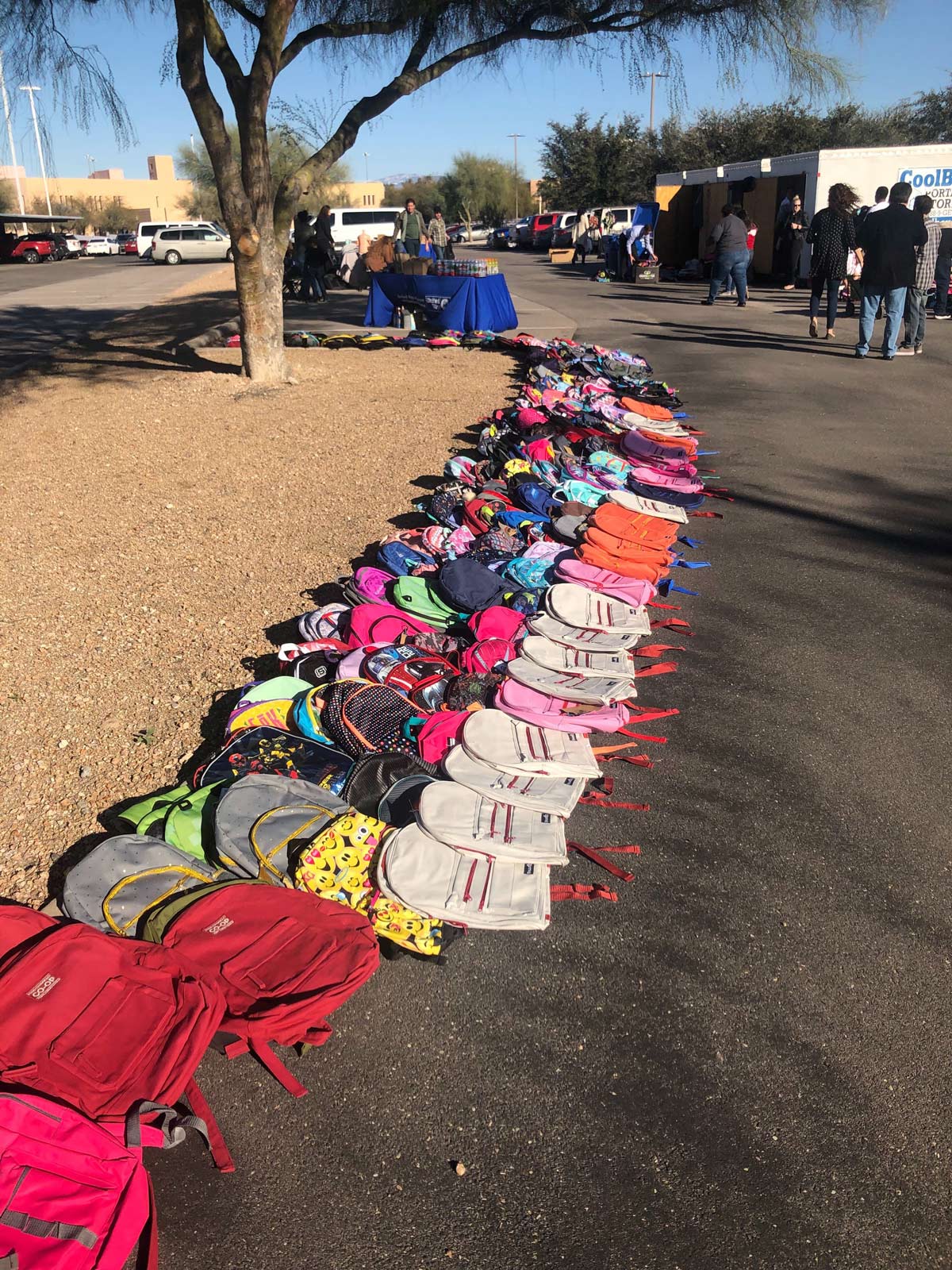 VIEW LARGER Donated backpacks are laid out as an art installation before being distributed to opportunity youth.

Duncan Moon/AZPM
The program not only provides backpacks, but a chance to learn important life skills. Mercedes Marquez is 21. She grew up in rural Eloy, Arizona, and calls herself a "desert kid." When she first come to Tucson, she became homeless and ended up up in rehab. She says working with the program taught her to approach and engage successfully with others
"It's an experience that lifted my heart, even when it was so hard to move my feet and I had no idea where I was going," she said. "So the backpack project has opened a whole new world for me."
She counsels others help is available, but says you have to keep looking and not give up hope.