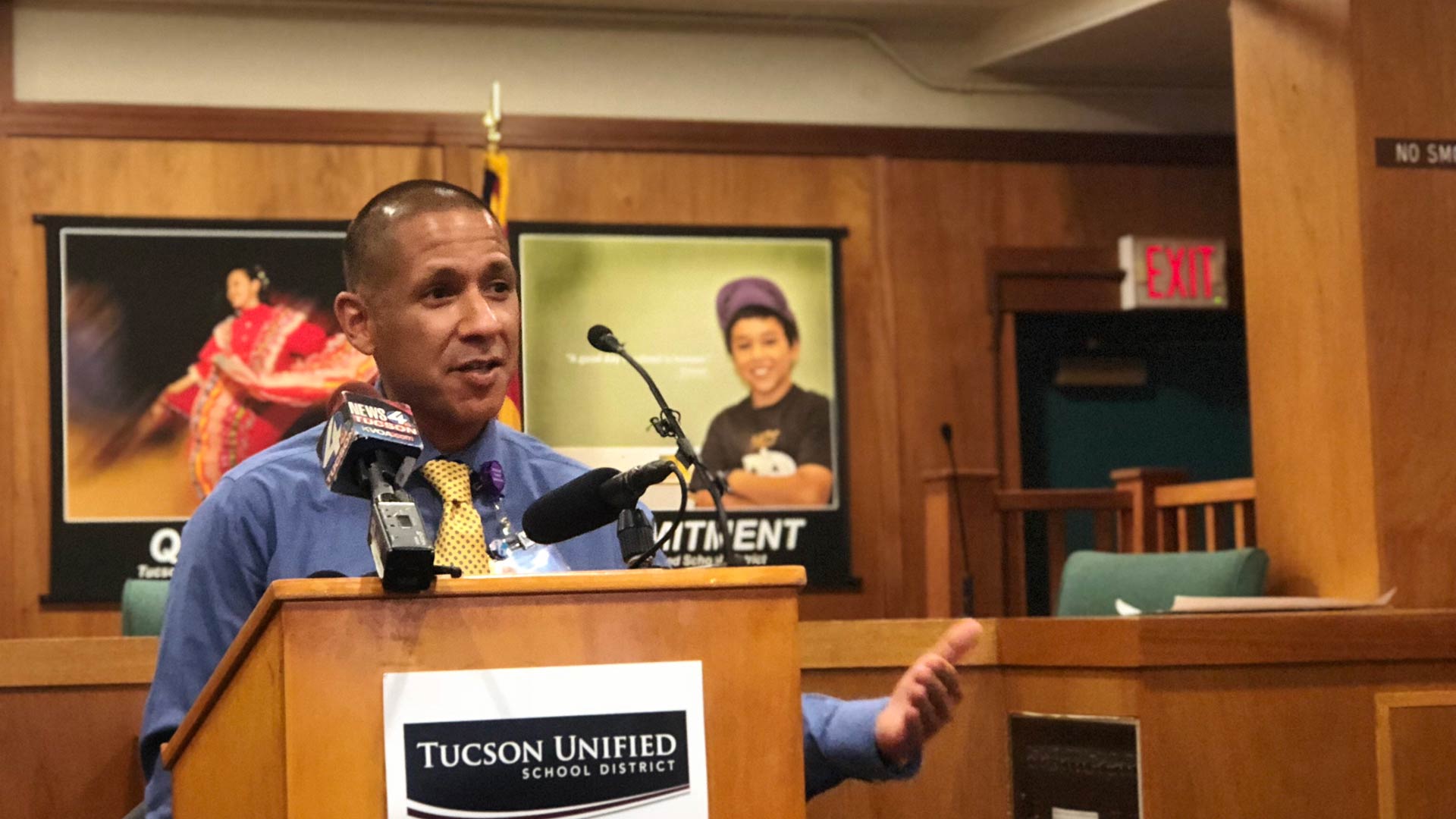 Tucson Unified School District Superintendent Gabriel Trujillo speaking at district headquarters, July 17, 2018.
Brandon Mejia, AZPM
The Tucson Unified School District is getting a head start on teacher hiring this year in hopes of reducing vacancies.
Despite sign-on bonus incentives and and rising salaries, TUSD has been plagued with teacher vacancies over the last few years. The district has made some headway, reducing vacancies from 80 teachers in August to 57 today.
Superintendent Gabriel Trujillo says that the district wants to move early in the hiring cycle to make offers to hard-to-get teachers, like those who teach special education, English as a second language and those who are STEM certified.
"You don't see a lot in those areas out there as you get deeper into March. This is why we want to strike very early with the job fair. The very first weekend in February. Then we want to strike again the very first weekend in March," Trujillo said.
Trujillo says the district will have a clearer picture of 2019-20 school year vacancies once retirement numbers are in in February.
---
Trujillo on Tuesday said peopled furloughed as a result of the partial government shutdown are welcome to substitute teach in the district, provided they have the right qualifications.
He said substitute teachers in TUSD must pass a background check and have a fingerprint clearance card, a bachelor's degree and a substitute certificate. Subs in the district also need three professional references and a measles, mumps and rubella vaccine.
Currently, substitute teachers in TUSD receive $100 per day.

Stories on the statewide debate over teacher pay and education funding. Read more coverage
here
.