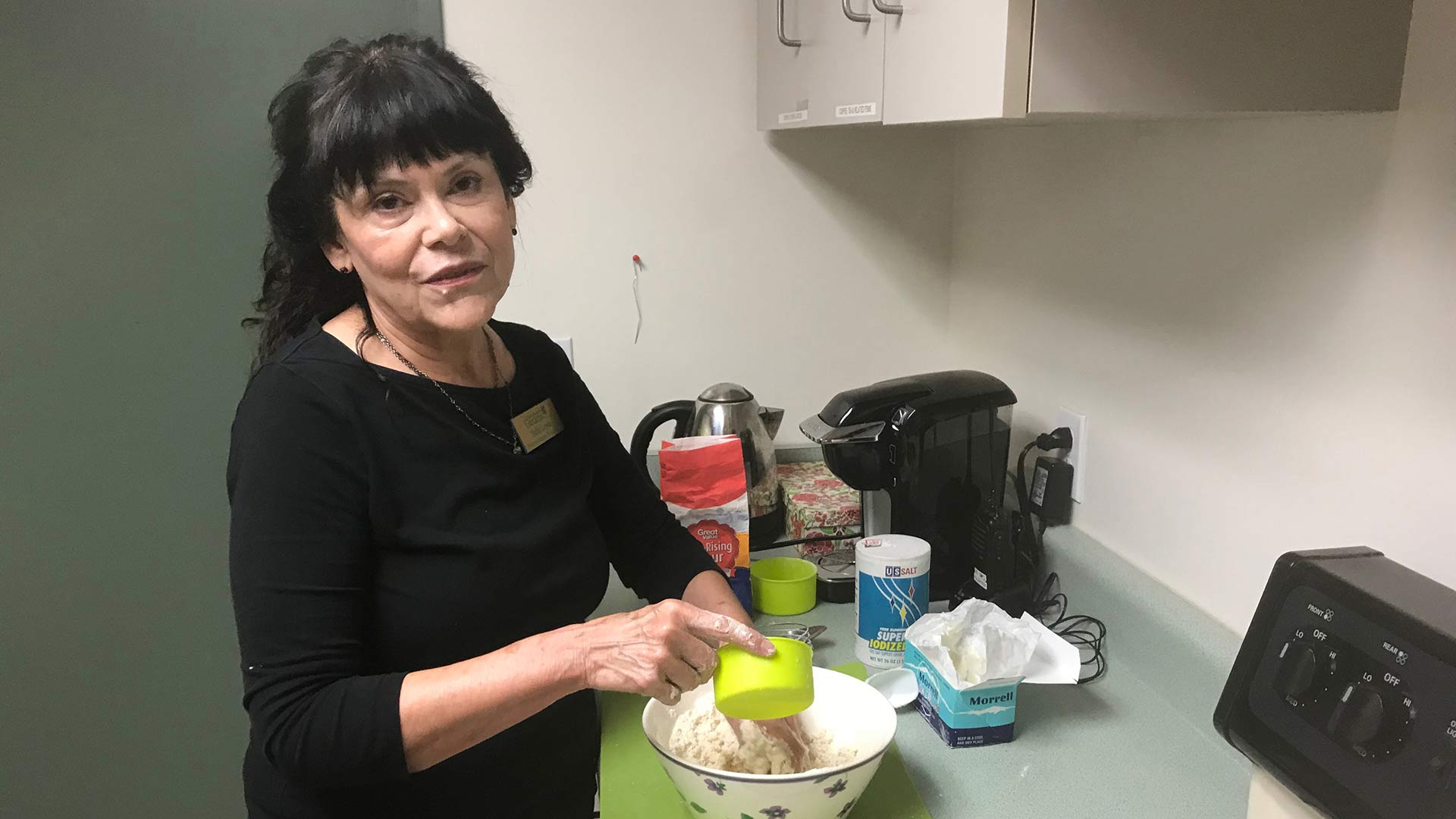 Stella Lopez teaches Tortilla Making from Scratch. August 31, 2018 Tucson Botanical Gardens
Nancy Montoya, AZPM
The Tucson Botanical Gardens is celebrating Mexican food and its tie to family this week with free food demonstrations.
The staple at most Mexican dinner tables are tortillas, either made of flour or cornmeal.
The two workshops this week are both at 10 a.m., in two parts of town. Sept. 4 the course will be at the Old Pueblo Neighborhood Center, 101 W. Irvington Rd. The Sept. 6 course will be at the Tucson Botanical Gardens, 2150 N. Alvernon Way.
Stella Lopez is a an expert when it comes to making the the soft round Mexican style torts. She learned to make them from her mother, who learned from her mother.
Stella's daughter traded old school for today's technology.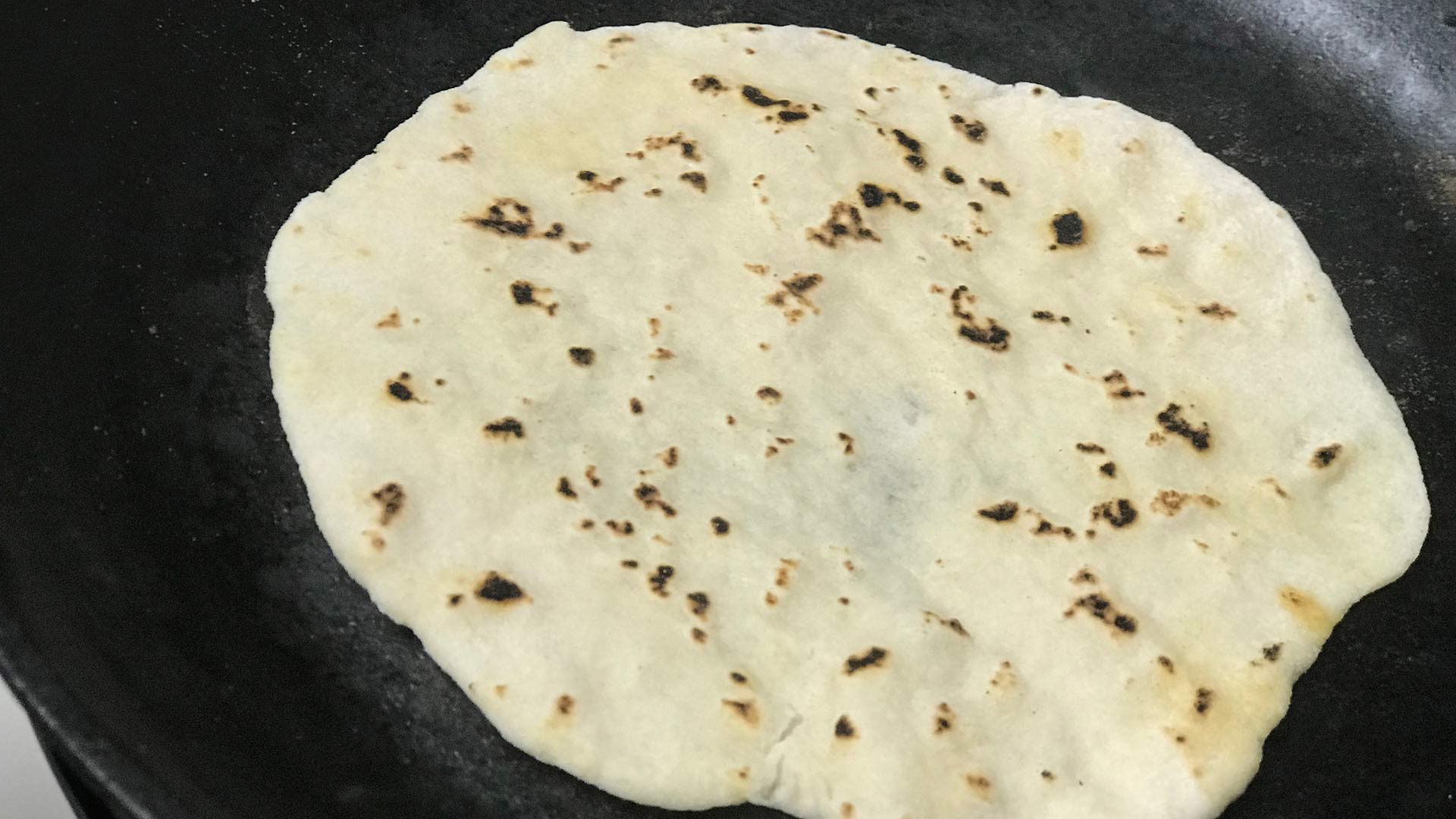 VIEW LARGER A freshly made tortilla.

Nancy Montoya, AZPM
"She Googles, how do you make tortillas," said Stella, with a laugh. "You'd think she'd want to learn at her mother's side next to a hot stove. Instead she figured out her way was better, and you know, she makes a pretty good tortilla."
In 1950's America, tortillas were rare at a non-Hispanic dinner table, but today, they are pervasive. Sometimes called wraps, they're now made from any kind of grain that can be milled into a fine flour like consistency.
Tortilla recipe**
4 cups all-purpose flour
2 Tbs lard
1 tsp salt
1 1/2 cups warm water
2 Tbs of baking powder
Directions:
In a large bowl, combine flour and salt. Stir in water and oil. Turn onto a floured surface; knead 10-12 times, adding a little flour or water if needed to achieve a smooth dough. Let rest for 10 minutes. Divide dough into eight portions. On a lightly floured surface, roll each portion into a 7-in. circle. In a large nonstick skillet coated with cooking spray, cook tortillas over medium heat for 1 minute on each side or until lightly browned. Keep warm.