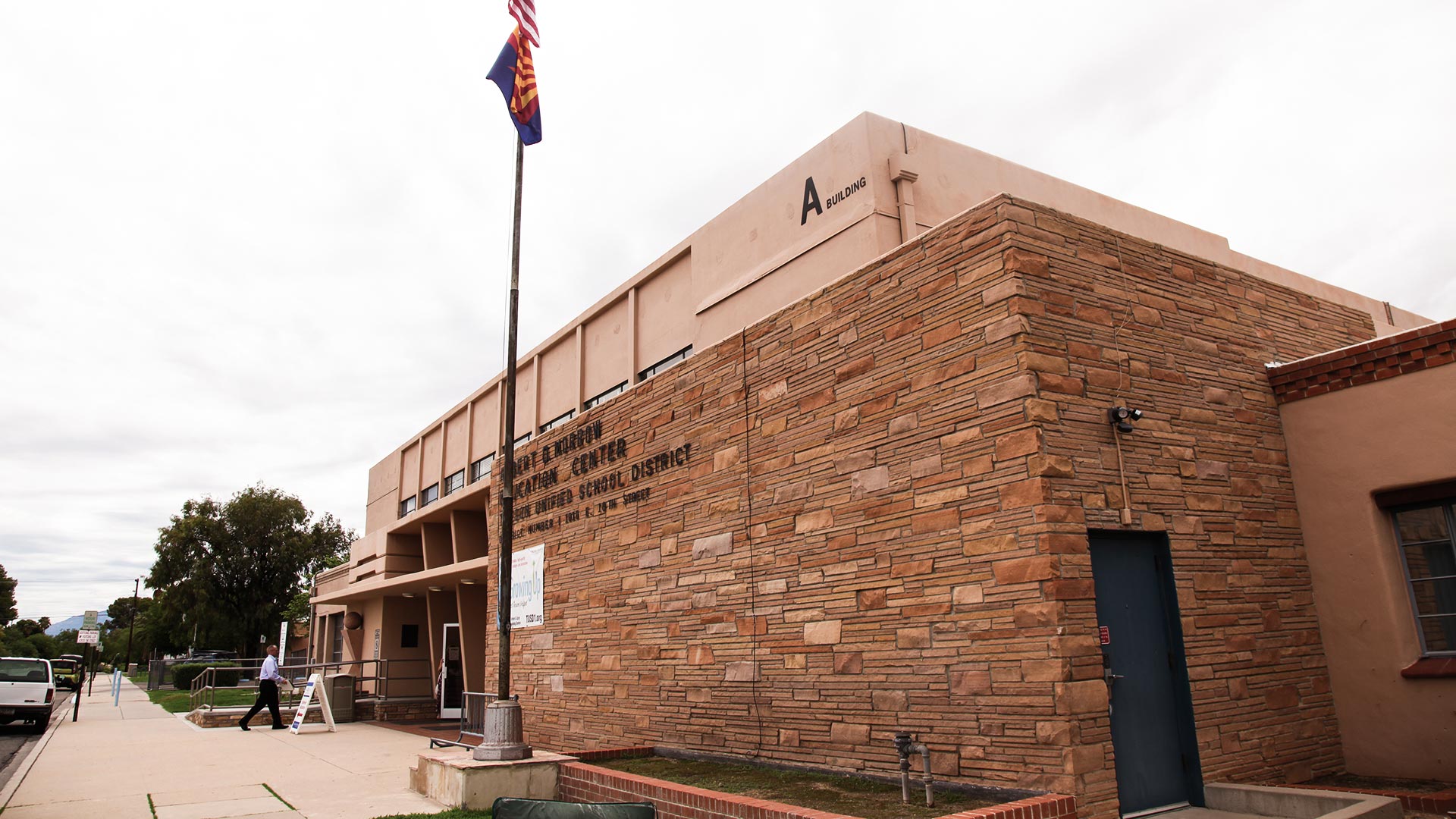 The Tucson Unified School District office, 1010 E. 10th St., Tucson, Arizona. (PHOTO: Nick O'Gara, AZPM)
As kids in Tucson's largest school district head back to class Thursday, the district has fewer teacher vacancies than in recent years, according to Tucson Unified School District Superintendent Gabriel Trujillo.
The district's goal was to have fewer than one teacher vacancy per school in the district. For that to happen, TUSD would need fewer than 88 open teaching spots, Trujillo said.
TUSD started the week at 96 vacancies, and as of Wednesday, the district was at 88, according to Karla Escamilla, public information officer for the district.
Of the 88 vacancies, 71 are in regular education and 17 are in exceptional education. Some of those positions are filled by long-term subs, but Trujillo said the district still counts them as vacancies because they are not high-quality, permanent teachers.
The increase in teacher pay from state funding has helped the district hire more people ahead of the school year, according to Trujillo.
"It's still really significant sign of progress from the days we would open up at 130 vacancies or 140," Trujillo said at a media briefing earlier in the week when vacancies were just under 100.

Follow Brandon Mejia on Twitter or contact him via email at BMejia@azpm.org.