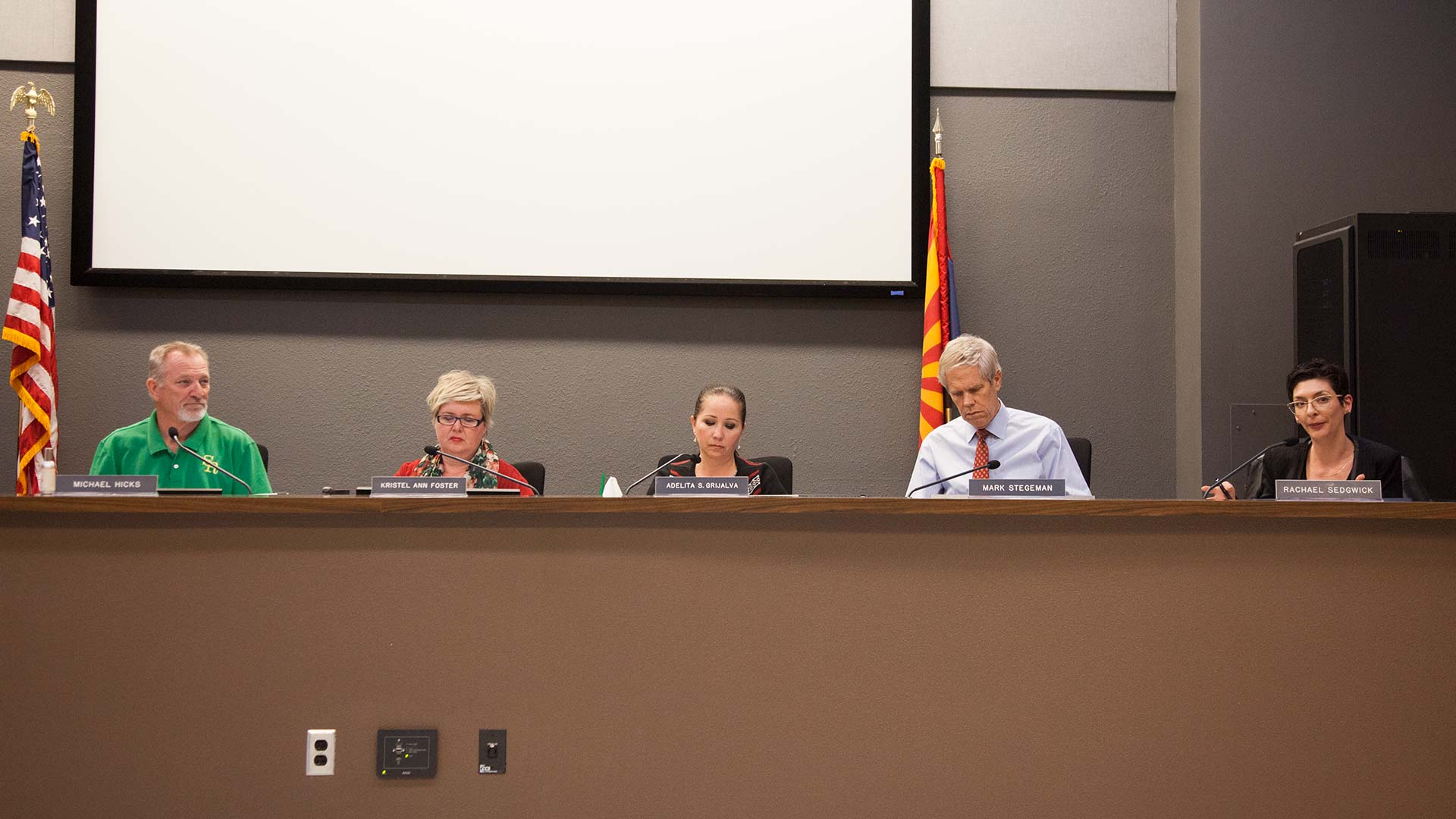 The TUSD Governing Board at its Dec. 11, 2018 meeting.
Nick O'Gara/AZPM
A dual-enrollment economics course that stirred public controversy currently does not have a future at Tucson Unified School District.
"Ethics, Economy and Entrepreneurship" is the textbook for the class previously known as Philosophy 101, which was introduced for approval by the district governing board as PPEL 101, a way for high school students to earn credit at the University of Arizona.
Some TUSD students previously took the course, but it was suspended last year when an audit found that it hadn't been properly vetted by the district, along with other courses. A subsequent review of the book was initiated by teachers.
The board Tuesday night declined to vote on bringing it back following the 60-day review and public comment period. Without another proposal in place, officials say that effectively sinks the current prospects that the course will be reintroduced at TUSD.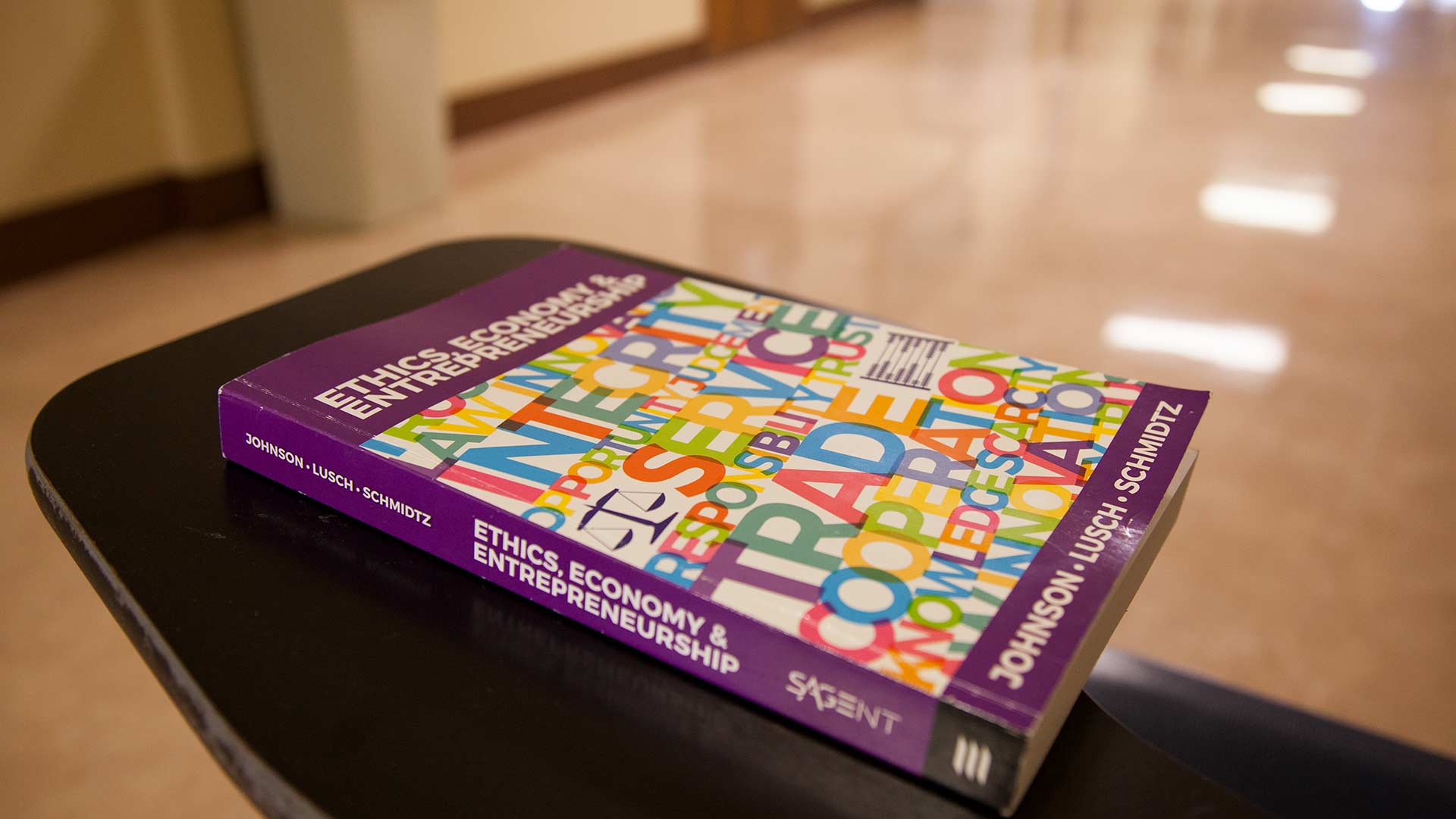 The textbook for Philosophy 101, "Ethics, Economy and Entrepreneurship."

Nick O'Gara/AZPM
"The overwhelming majority of the written commentary that we've seen, through the 12 pages of the online comments that we received, through the individual comments that we received from the community members, from the comprehensive book reviews that we've seen — really offer a very, very stiff resistance to the recommendation of this book," said Superintendent Gabriel Trujillo before board members let the item go without a vote.
"So much so that, as a superintendent, I'm compelled not to ignore their voices. Therefore, I just wanted to voice that our recommendation would be not to move forward and certainly not to recommend the textbook and therefore not the course," he added.
Much of the community opposition to the course arose from its roots in the University of Arizona's Center for the Philosophy of Freedom, or "Freedom Center," which is partially funded by Charles Koch, whose political network is considered influential in conservative messaging.
Critics at Tuesday night's meeting also took aim at the book itself, citing what they said are deficiencies in the text, like the lack of a bibliography.
David Schmidtz, one of the authors of the book, spoke at the meeting. He didn't address the text itself but emphasized his work as a political philosophy professor at the University of Arizona, linking the development of the course to part of a larger goal of turning "the UA into more of what a land grant college would be in the 21st century."
"I regret that this has become so awfully politicized," he added.
Watch video from the meeting below: