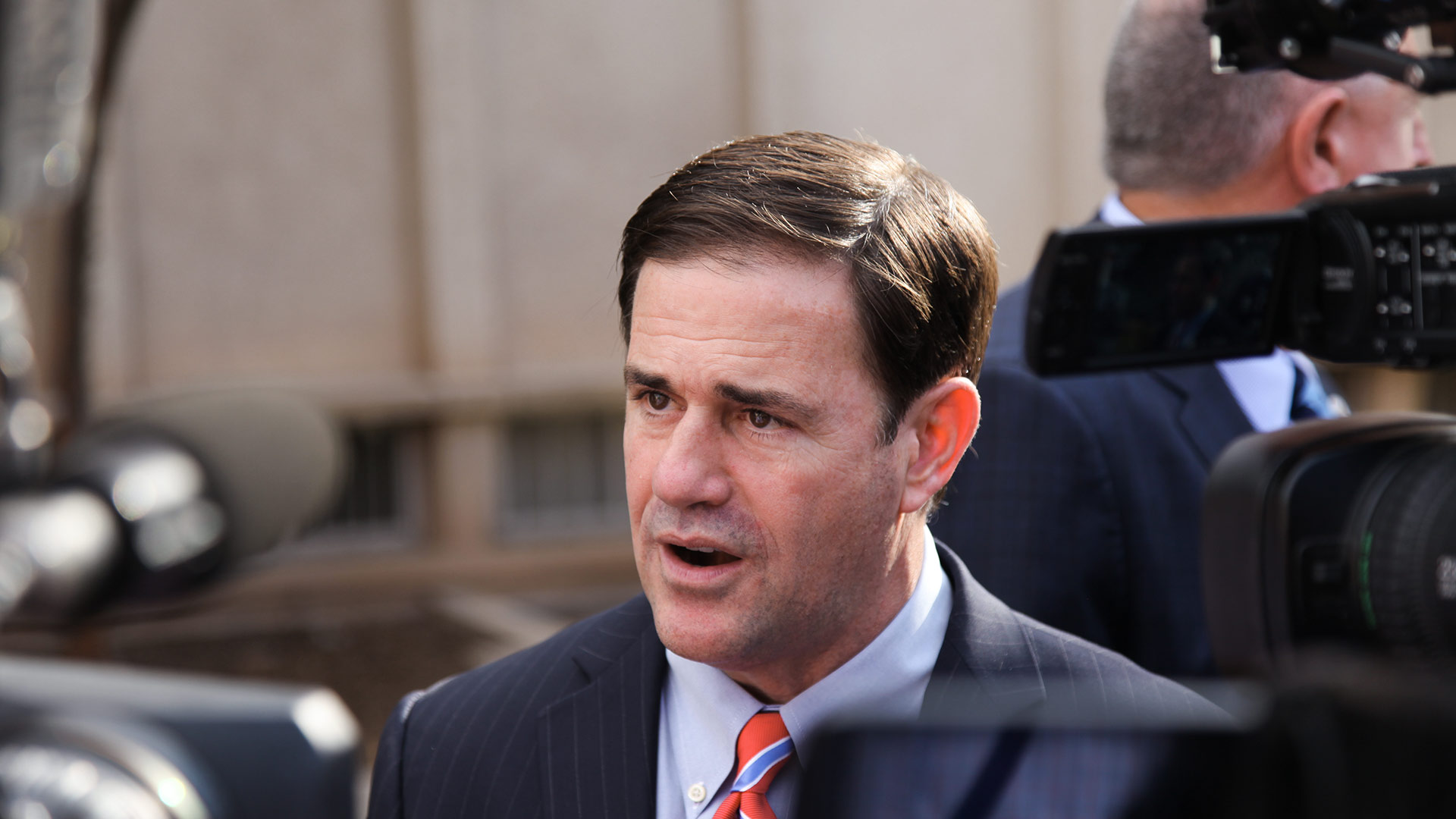 Arizona Gov. Doug Ducey speaks to members of the media Oct. 4, 2017 on the University of Arizona campus.
Nick O'Gara, AZPM
Gov. Doug Ducey will deliver his State of the State speech today in Phoenix, and increasing funding for schools and teachers will be among his top priorities, he said.
"We are going to continue to advocate on behalf of teachers and on behalf of more resources for the schools," Ducey told Arizona Public Media in a TV interview. "We're going to work with the Legislature and have a responsible budget so we can put those dollars forward."
Last year, the Legislature gave teachers a 1 percent raise. Arizona ranks in the bottom two states for teacher pay.
Ricky Hernández is the chief financial officer for the Pima County School Superintendent. He said it would take almost $1 billion to bring Arizona teachers up to the national average for salaries.
"In order for Arizona to get there, we would need an extra $950 million just to get teachers to the average salary of other teachers across the country," Hernández said.
Ducey said last year the state put an additional $223 million into the K-12 education budget, touting it as a sign of progress, and there is more to come.
Watch the entire interview below, on the first episode of Arizona 360.