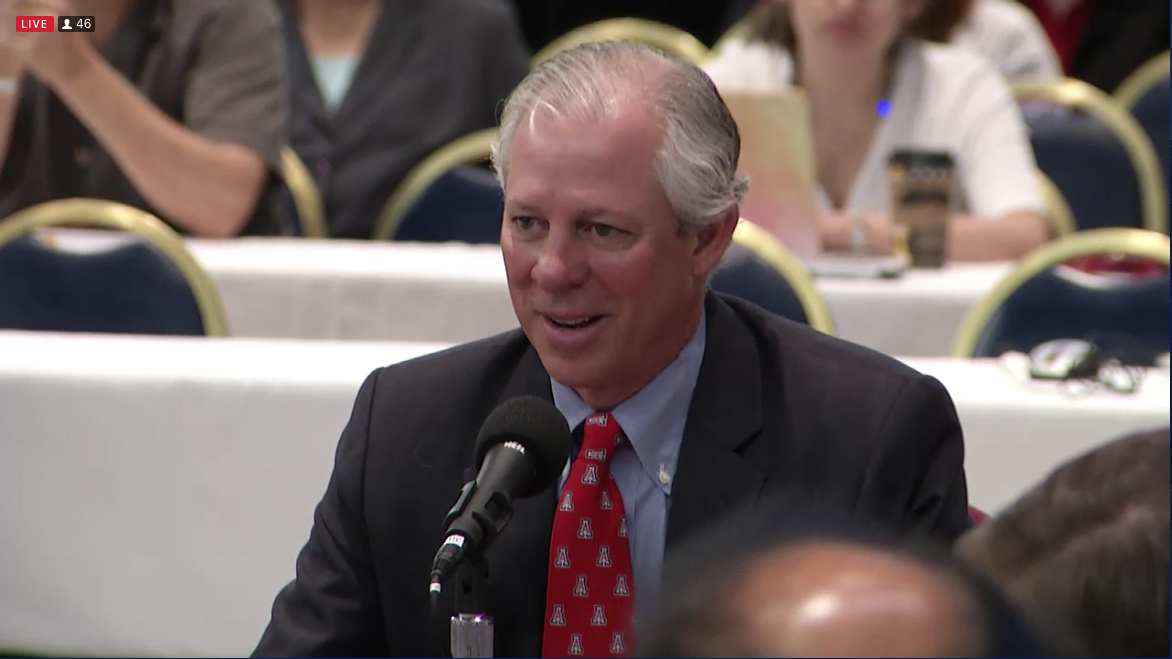 Robert Robbins at the Arizona Board of Regents meeting where his contract was approved, April 7, 2017.
The University of Arizona's next president has finalized his contract with the state Board of Regents and will begin work June 1.
Arizona Public Media asked regents' President Eileen Klein about Robert Robbins' selection as president and his compensation. Klein began by explaining to AZPM's Vanessa Barchfield why Robbins will be paid $988,000 a year.