AZPM
State legislative leaders agree on the top issue in this year's budget negotiations: teacher pay raises.
How to get them more pay and how much it should be are the key questions, as the Legislature works on the state budget for next fiscal year.
Their starting point is Republican Gov. Doug Ducey's proposal to raise teacher pay "permanently," by instituting raises of 0.4 percent annually for five years. That is not nearly good enough for some lawmakers, both Democrats and Republicans.
"What the governor's proposing is $15 a month raises," Sen. Steve Farley of Tucson said. "Four-tenths of 1 percent is not going to do it. We can still come up with a 4 percent teacher raise, which is significant enough to make a dent in the teacher retention crisis."
That crisis left Arizona with 8,000 public school teacher vacancies last summer as 1.1 million students were about to start school for the year.
"Because we give less state support to our K-12 system than almost any other state in the country, we've seen teachers leaving in droves," Farley said. "According to a Tucson Values Teachers study, 44 percent of our teachers leave after two years."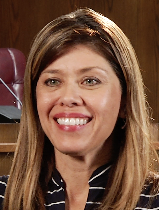 House Minority Leader Rebecca Rios, D-Phoenix.

Bob Lindberg, AZPM
Ducey's proposal would mean raises of less than $200 a year in the average teacher salary of $42,000 a year, compared with about $1,600 on the average teacher salary under what Farley proposed.
"We pay the lowest teacher salary across the nation," said House Minority Leader Rebecca Rios, a Phoenix Democrat. "We just need to pay teachers better."
There is no disagreement from Republicans, although legislative leaders said they want to make certain any money they allocate for public school teachers actually goes to teachers.
"Now we're starting to get some concern about how confident we can be that those dollars will actually land in the pockets of those teachers," Senate President Steve Yarbrough said.
House Speaker J.D. Mesnard said legislators want to add to the money voters approved last year for education in approving Proposition 123. That increased the payout to schools from the state land trust fund, and many schools used it to give teacher raises, but others did not.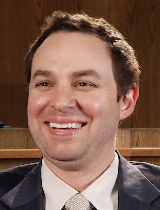 House Speaker J.D. Mesnard, R-Chandler.

Bob Lindberg, AZPM
"We want to build on that," Mesnard said. "Obviously it's up the districts and how they want to allocate their resources, and every district is different. We would like to see it going into the classrooms. We're not micromanaging that, but that's always been our priority, and I think it's going to be reflected in this budget."
Yarbrough said he, too, is worried about where the the voter-approved funding went.
"We are a little concerned as to how much of the Prop 123 money ended up in the pockets of teachers," Yarbrough said.

Farley, who is Senate assistant minority leader, said he disagrees that Proposition 123 money was intended to go to teachers.
"Prop. 123 was never intended to go to teacher raises," he said. "Prop. 123 was purely the settlement of a lawsuit that pays for 70 percent of basic inflation. Now a lot of districts decided to put that toward teachers, because that's the top crisis for them. But it's not accurate to say that Prop. 123 was about teacher raises."
A final decision on teacher raises and on legislative direction about them to school districts awaits approval of the state budget, expected some time this month.
See more from these legislative leaders on Episode 310 of Arizona Week, by clicking here.