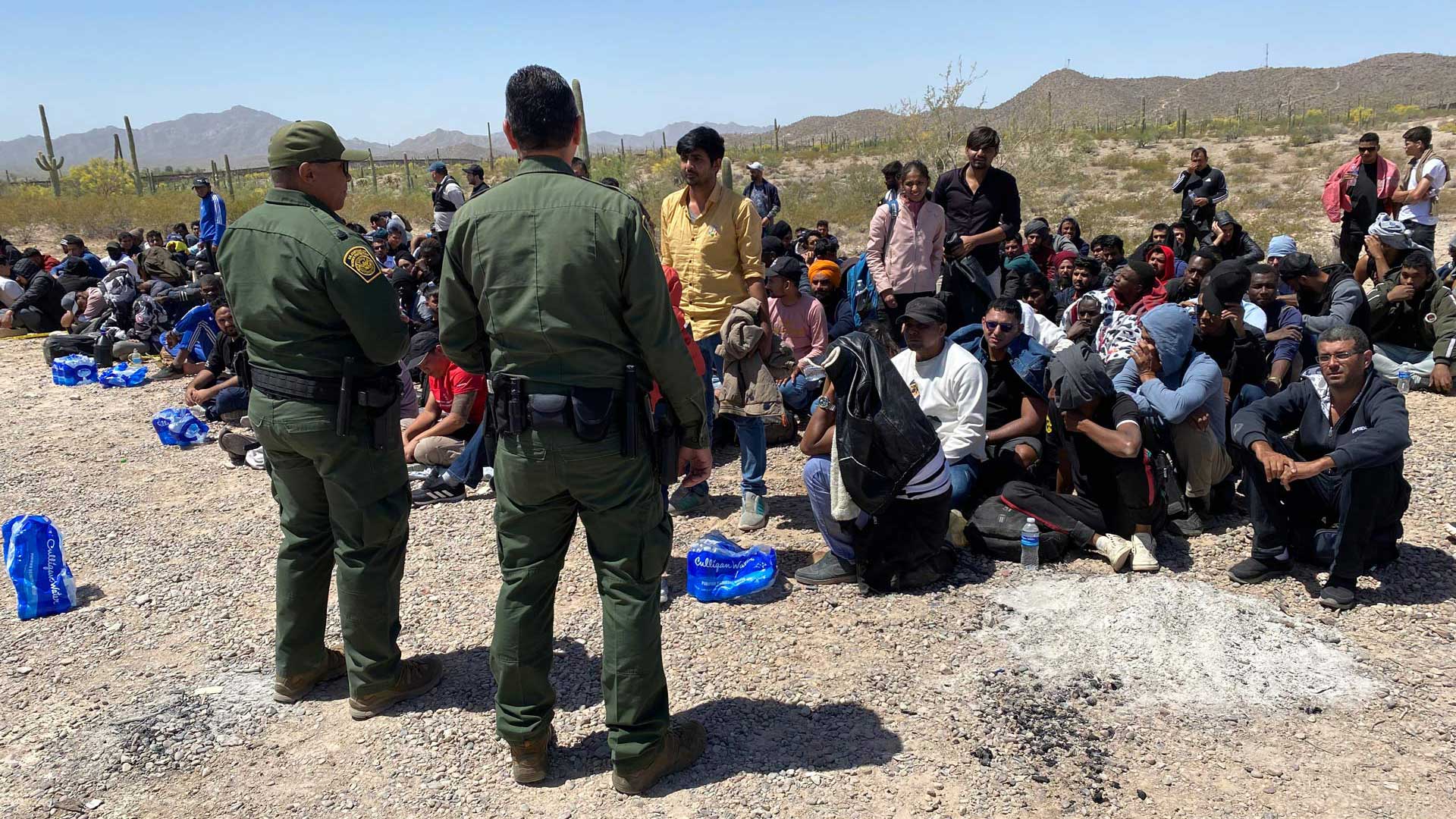 Border officials process 241 migrants who crossed the border near Ajo, Arizona, on May 10, 2023, the day before the end of Title 42.
Danyelle Khmara
The number of migrants coming through Pima County has returned to normal levels after a short-lived surge following the end of public health policy Title 42.
Many speculated there would be a surge of migrants at the border following the end of the public health policy that allowed border officials to quickly expel migrants from the country. But less than two weeks after it ended, Pima County says the post-Title 42 surge appears to be over.
The number of migrants needing services through county-run Casa Alitas and extra hotels contracted by the city increased to a record high of more than 1,100 the day the policy ended. But the numbers steadily fell since then until Monday when about 140 migrants needed short-term services.
Most of the migrants coming through Pima County on their way to destinations throughout the country are first processed by Tucson Sector border patrol, where the number of migrants has dropped as well.
During two 72-hour periods in the weeks before the policy ended, Tucson Sector Chief John Modlin tweeted that agents had apprehended about 3,600 migrants during each three-day period. During a three-day period in the week after the policy ended, agents had apprehended about 2,000 migrants.