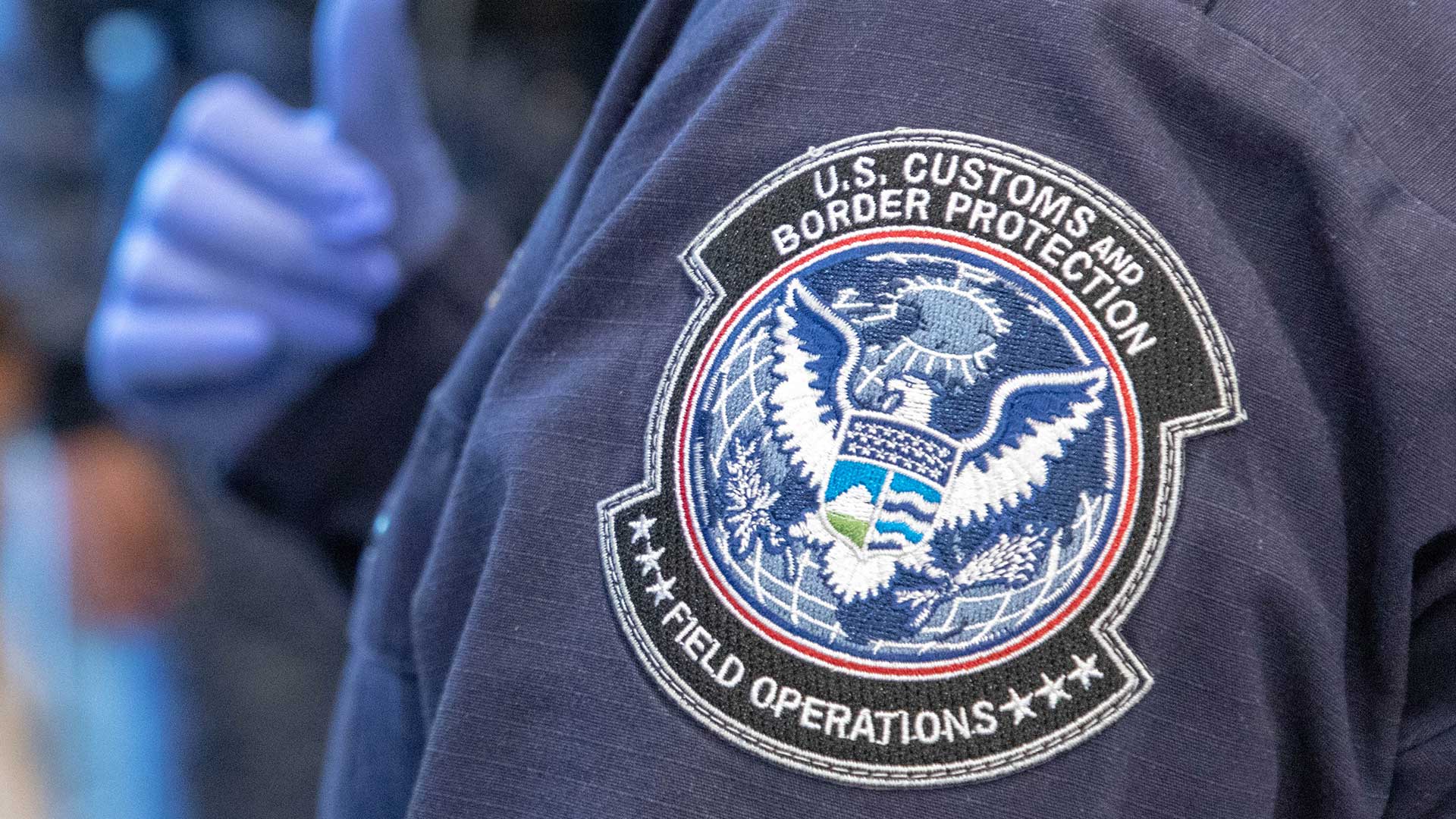 A Customs and Border Protection employee in 2018.
Mani Albrecht/CBP/Flickr
A Tucson man who was shot by a Customs and Border Protection officer in 2019 is filing suit against the Department of Homeland Security.
Angel Mendivil Perez, 23, almost died at a Nogales port of entry in February of that year when an unidentified CBP officer fired a bullet into his vehicle that struck him in the head. Two years later, Mendivil Perez's attorney Bill Risner said the agency is still withholding the officer's name and other vital information about the case.
"They've not given any information on this shooting at all," he said.
Last year, the Supreme Court ruled on another case from Nogales in which a Border Patrol agent shot and killed a Mexican teenager standing on the other side of the border in 2010.
The high court ruled the family could not sue the agent involved, overturning a ruling from a lower court. The decision followed a similar ruling in Texas. Risner said Mendivil Perez's shooting is unique because he is a U.S. citizen who was shot on the U.S. side of the border.
"This case presents different circumstances and he (Mendivil Perez) deserves justice and a fair hearing and a fair consideration of those differences," he said.
In a statement issued days after the incident, CBP said Mendivil Perez's vehicle had a license plate that was registered to another car, and the officer fired his weapon after Mendivil Perez accelerated toward Mexico during questioning. It said the incident was under internal investigation, but no more updates have been provided since then, and Mendivil Perez has still not been charged with any crime.
A CBP spokesperson said the agency cannot comment on pending litigation.
The complaint filed this month says Mendivil Perez sustained severe, permanent injuries and has no memory of the shooting. It argues the shooting violated Mendivil Perez's Fourth and Fifth Amendment rights as a U.S. citizen, and also files a claim under the Federal Torts Act, a law meant to safeguard the rights of civilians injured by a wrongful or negligent act of a federal employee.
"The defendants' action in using deadly force against Mr. Mendivil was unreasonable and excessive and was unnecessary to defend against bodily injury or deadly force," the complaint reads. "The agent and or officers acted intentionally with the specific purpose of causing harm or death to Mr. Mendivil without legal justification."
The case lists the U.S. government and the unnamed Border Patrol agent who fired the shot. It does not yet have a court date.