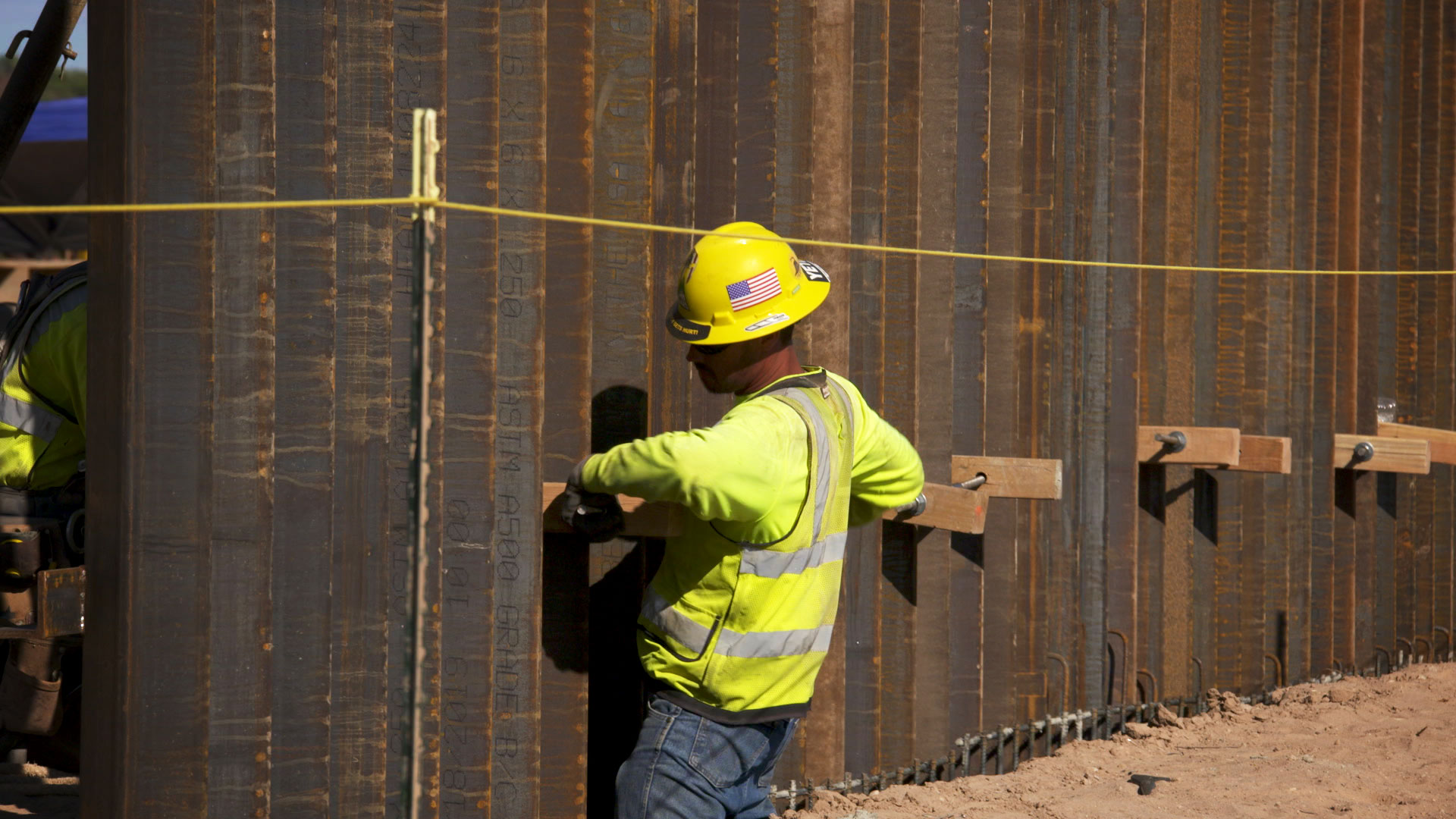 A construction worker works on installing 30-foot bollard fencing along Arizona's border with Mexico in Organ Pipe Cactus National Monument, February 2020.
Nate Huffman/AZPM Staff
The 9th Circuit Court of Appeals ruled Friday that the Trump administration's use of military funds for border wall construction is unlawful.
The case was filed by the American Civil Liberties Union on behalf of the Southern Border Communities Coalition and the Sierra Club.
Dan Millis, borderlands program manager with the local Sierra Club chapter, said the ruling supported their argument that many of the new border wall projects are being illegally funded with money originally intended to support military bases.
"It said that transferring the money from behind the backs of Congress, which is exactly what the Trump administration has done here, is illegal," Millis said.
The appeals panel ruled that the executive branch does not have independent constitutional authority to transfer such funds because that power rests exclusively with Congress.
The ruling in this case focused on $2.5 billion of such funds, but Millis said he hopes the ruling will apply to similar monies used illegally for the project.
But this ruling will not stop ongoing border wall construction. That's because last year the Supreme Court issued a stay blocking the injunction these groups won halting border wall construction.
"So we're still in a load of trouble on the ground in the borderlands but at least we're winning our cases, and as fast as the Supreme Court can act, we hope they will act in our favor," Millis said.