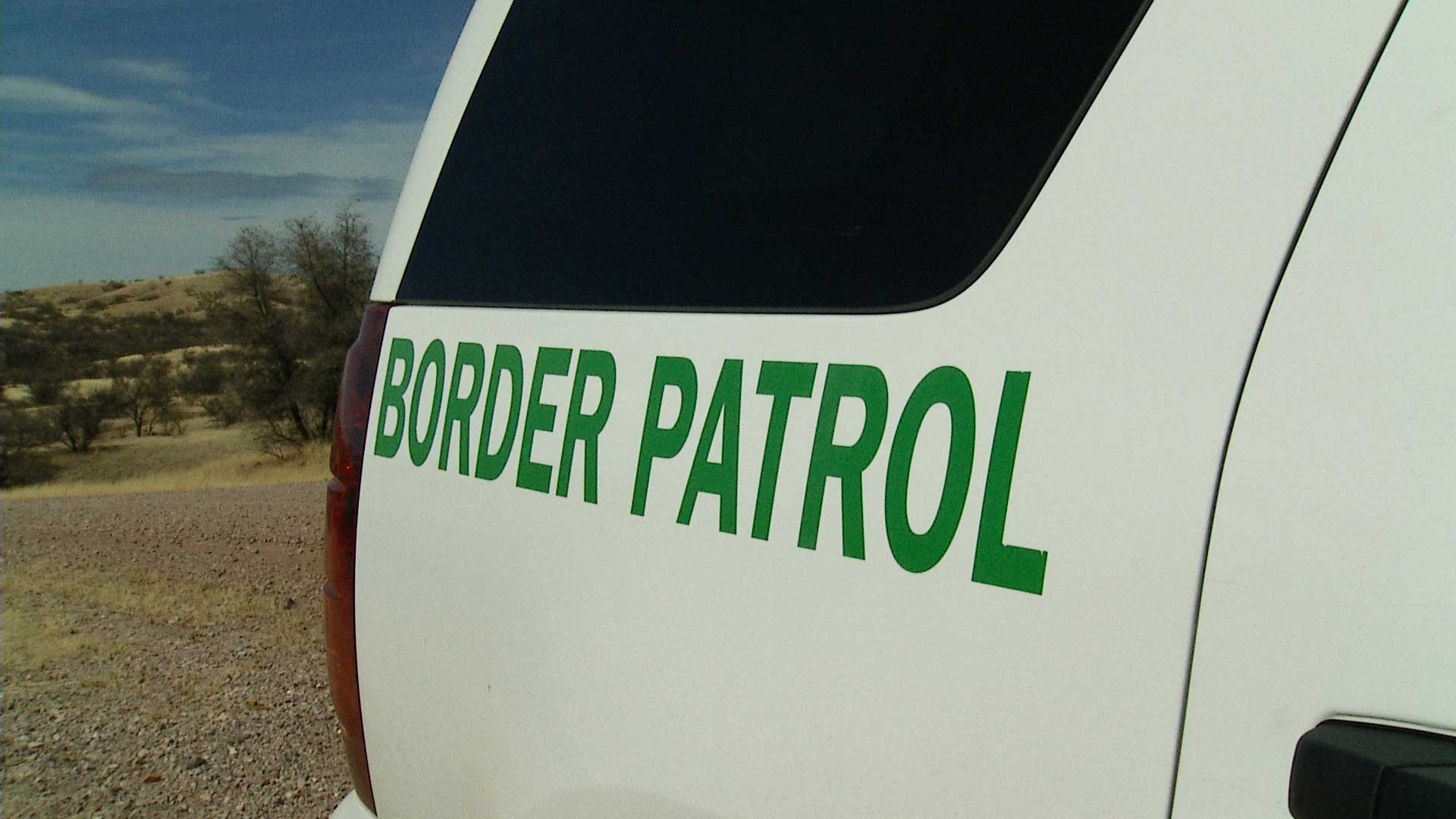 A Border Patrol vehicle.
AZPM
The U.S. Border Patrol is expelling migrants arrested at the border in a matter of minutes under an emergency U.S. health code called Title 42. The agency says the protocol helps stop the spread of the coronavirus. But aid groups say it's sending migrants to remote border towns that aren't prepared to care for them.
One of those places is the Sonoran town of Sasabe. Border Patrol spokesperson Daniel Hernandez said the agency could not provide exact numbers, but did acknowledge the change.
"We are seeing an uptick in that area. It could be a mild uptick. But if they are being expelled from the country in the area, it means they were caught somewhere nearby," he said.
Normally, those arrested at the border are taken to a Border Patrol facility for processing. But under Title 42, migrants are apprehended, given a background check in the field and then sent back to Mexico through the nearest port of entry. Hernandez said Border Patrol agents coordinate with Mexican authorities to facilitate returns on the other side of the border.
Katy Sharar is the communications director with the aid group Kino Border Initiative in Nogales, Sonora. She said the majority of returns usually happen through that city. Migrants still face risks in Nogales, but migrant aid groups like her organization exist there to help.
"It's the primary city along the Arizona-Mexico border that has a lot of infrastructure to receive people who are being returned," she said. "Our organization offers legal aid and food. Migrants can get on a bus to get back to their community of origin, a lot of times, they can also find a job in Nogales."
By contrast, resources in Sasabe are meager. Jackson Wray is a volunteer with an aid group called People Helping People, some 30 miles away in the Arizona town of Arivaca.
He and his mother Carlota used to make weekly trips to Sasabe to hand out lifesaving materials to migrants and educate them on the danger of the desert. But that hasn't been possible since the border closed. Migrants arriving now won't find much support.
"There aren't any migrant shelters there," he said. "The population is quite small and there's so much poverty in the town itself."
Carlota said the work she and Jackson did before the border closed was helping to fill that gap. Now, she said she worries what could happen to Sasabe residents and migrants who rely on their services.
"It worries me a lot, because we don't have any way to communicate with them," she said. "I feel kind of lost, because I know they are very vulnerable, and there are many needs. This situation is only making it worse."
ProPublica reports some 7,000 migrants have been expelled under Title 42 across the border so far. Border Patrol Tucson Sector did not provide numbers for Arizona.