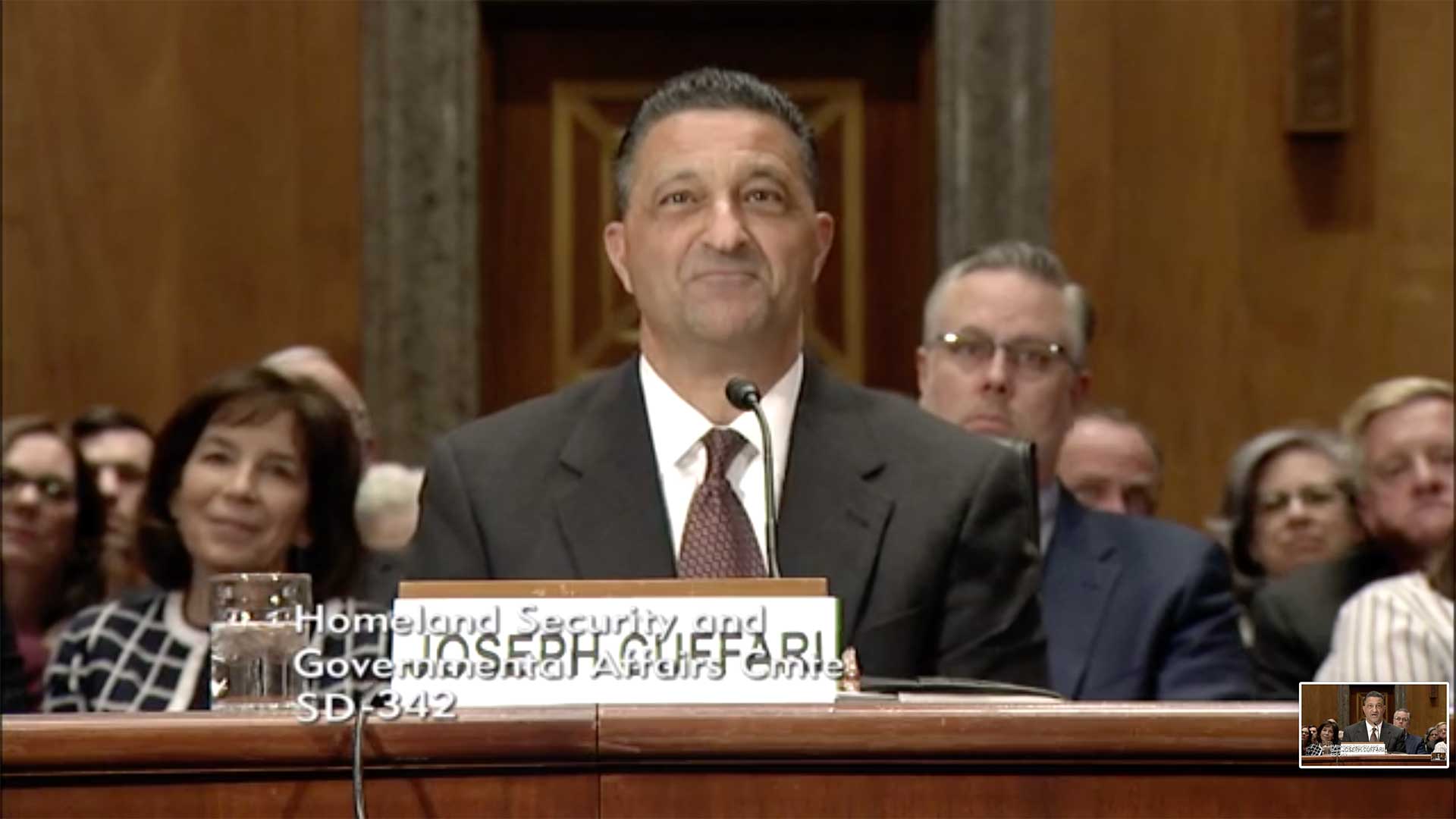 Still image from video of Joseph Cuffari at his nomination hearing for inspector General, DHS, in March 2019.
US Senate Committee on Homeland Security and Governmental Affairs
The Homeland Security Department's top internal watchdog retired Monday, and an adviser to Arizona Gov. Doug Ducey is waiting for the U.S. Senate to vote on whether he'll be the agency's next inspector general.
President Donald Trump said he planned to nominate Joseph Cuffari as inspector general of Homeland Security in November, Cuffari cleared a Senate committee in March, and now he's on a long list of nominations to be considered by the full Senate.
According to the White House, Cuffari has worked for Arizona Govs. Doug Ducey and Jan Brewer. Cuffari also spent decades in the Air Force and at the Justice Department before retiring from the Inspector General's Office in Tucson.
If confirmed, Cuffari will lead an office with audit and investigative power over a department with more than 240,000 employees.
A spokesperson for the Homeland Security Department's Office of Inspector General said Jennifer Costello, a top deputy, will serve as acting chief.