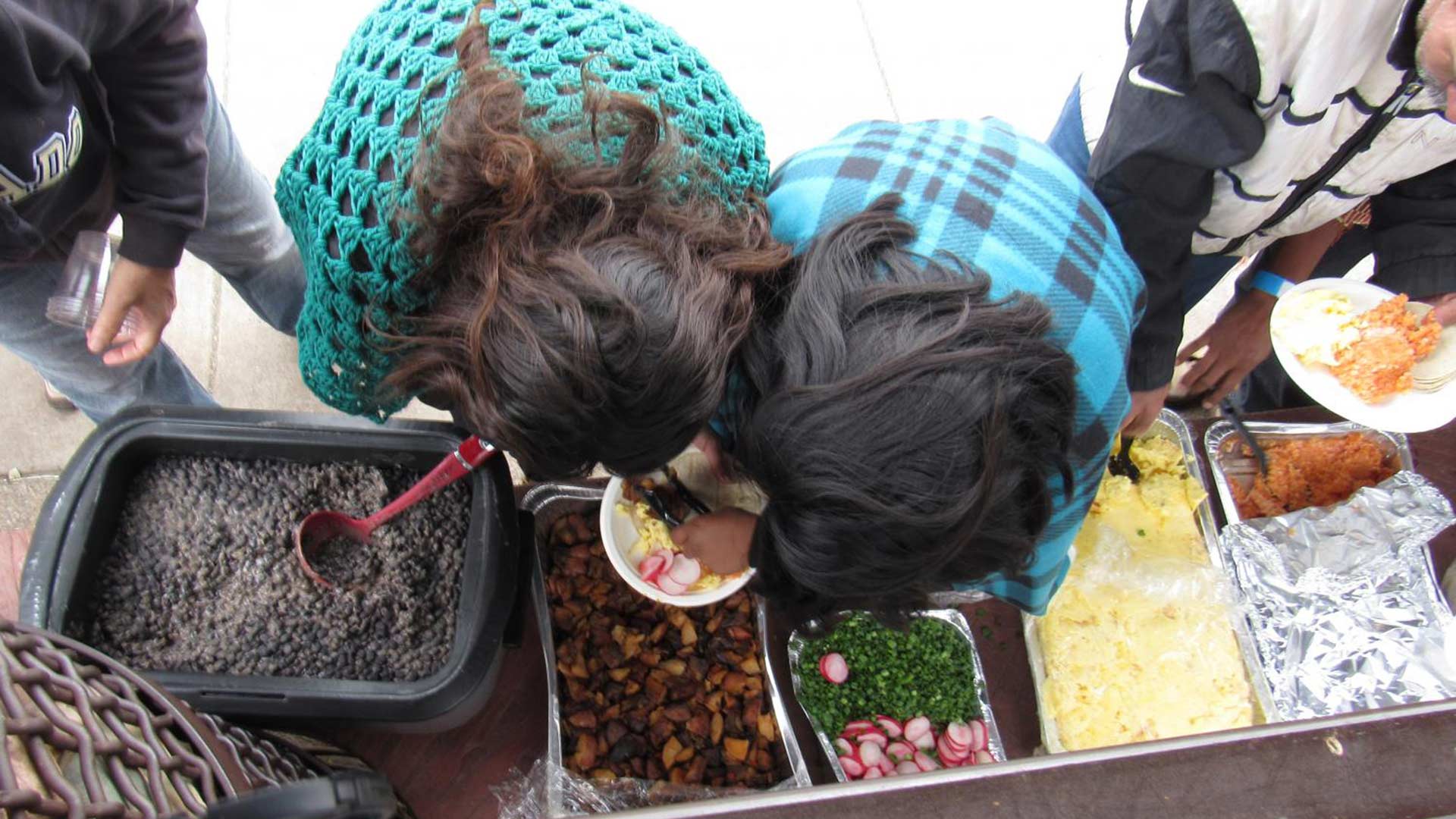 Newly released migrants get food from a buffet set up by aid workers on the bench of a Phoenix-area bus stop.
Matthew Casey/Fronteras Desk
Faith groups and nonprofits who help migrant families after they're released from detention want government funding and a shelter to help with anincreasing number of drop-offs.

Churches and volunteers in the Phoenix area have for months been giving food and temporary shelter to migrant families released by U.S. Immigration and Customs Enforcement.
The current system that places migrant families in the hands of churches is not sustainable, said Connie Phillips, president and CEO of Lutheran Social Services of the Southwest, which is a member of the coalition.
A shelter would ideally hold up to 375 people.
"It would be a safe facility that was equipped to be able to provide for the needs of those being released," Phillips said.
Phillips also said the federal government should pay to operate the shelter as part of a public-private partnership where volunteers would work with the families and continue to bring in donations from the community.