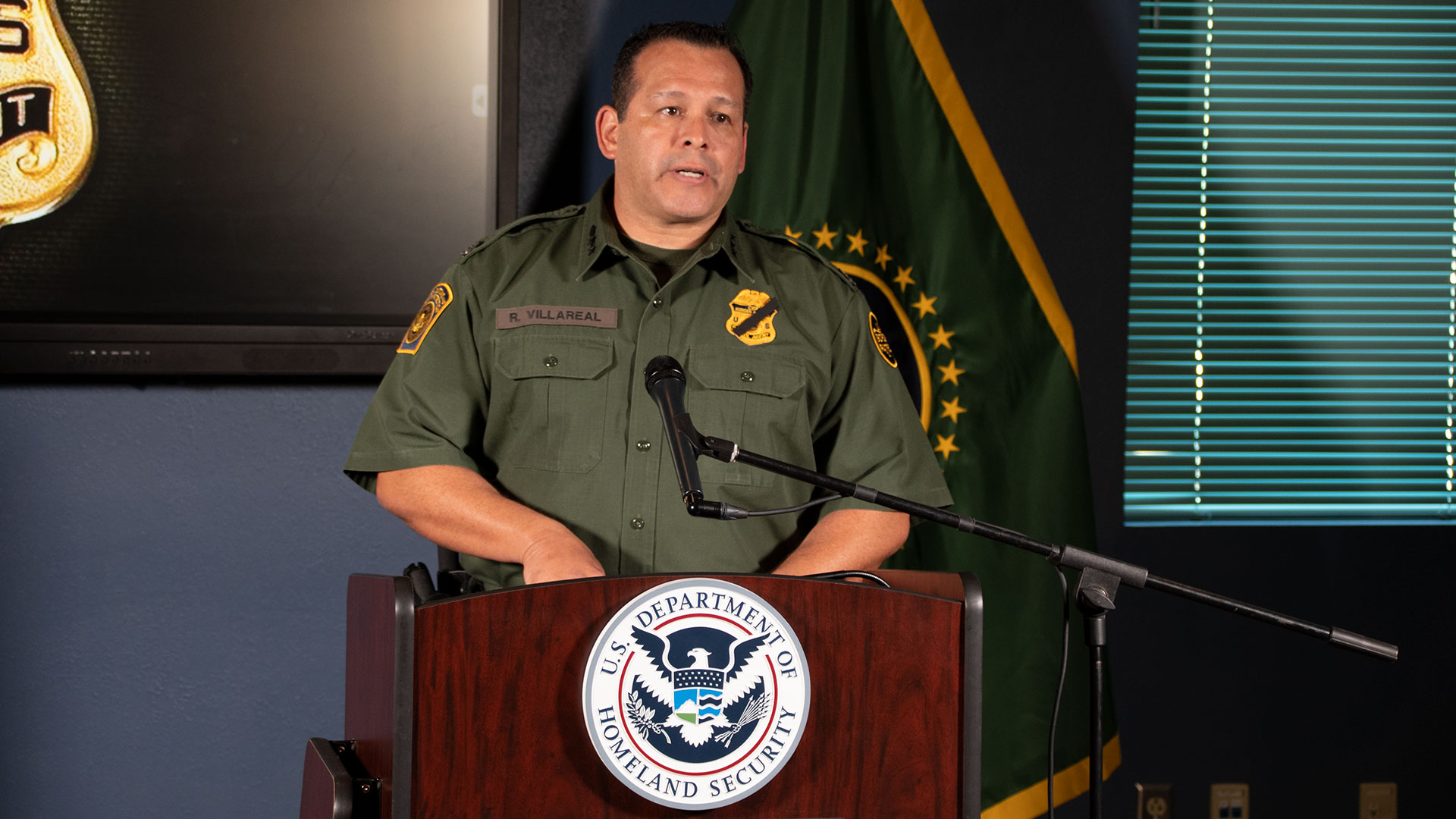 Tucson Sector Chief Roy Villareal speaks at an Oct. 7, 2019 news conference in Tucson about the death of agent Robert Hotten.
Christopher Conover/AZPM
Border Patrol Agent Robert Hotten, 44, died Sunday while searching an area south of Patagonia after a ground sensor was tripped.
Tucson Sector Chief Roy Villareal said at a Monday news conference that Hotten and other agents were searching for seven people. He said other agents began searching for Hotten when he did not answer his radio.
"The agents initiated CPR and then continued for over two hours. Because of the remoteness and the rugged terrain we were unable to airlift Agent Hotten in the initial location that we found him, we were also impeded in our ability to drop off medical equipment," Villareal said.
The FBI is leading the investigation into the agent's death.
"The FBI is normally the investigative agency that would investigate an assault on a federal officer or the death of a federal officer. Because we cannot rule out foul play or this being an accident, the FBI has opted to take the lead," Villareal said.
The sector chief cautioned that at this point he has no reason to believe foul play is involved in Hotten's death. He said it is more likely the agent fell and hit his head.
Border Patrol officials expect to receive autopsy results in the coming days.
Hotten was a 10-year veteran of the Border Patrol. He is the 14th agent in the Tucson sector to die while on duty.
---
CORRECTION: This story has been updated with the correct spelling of the name Hotten.