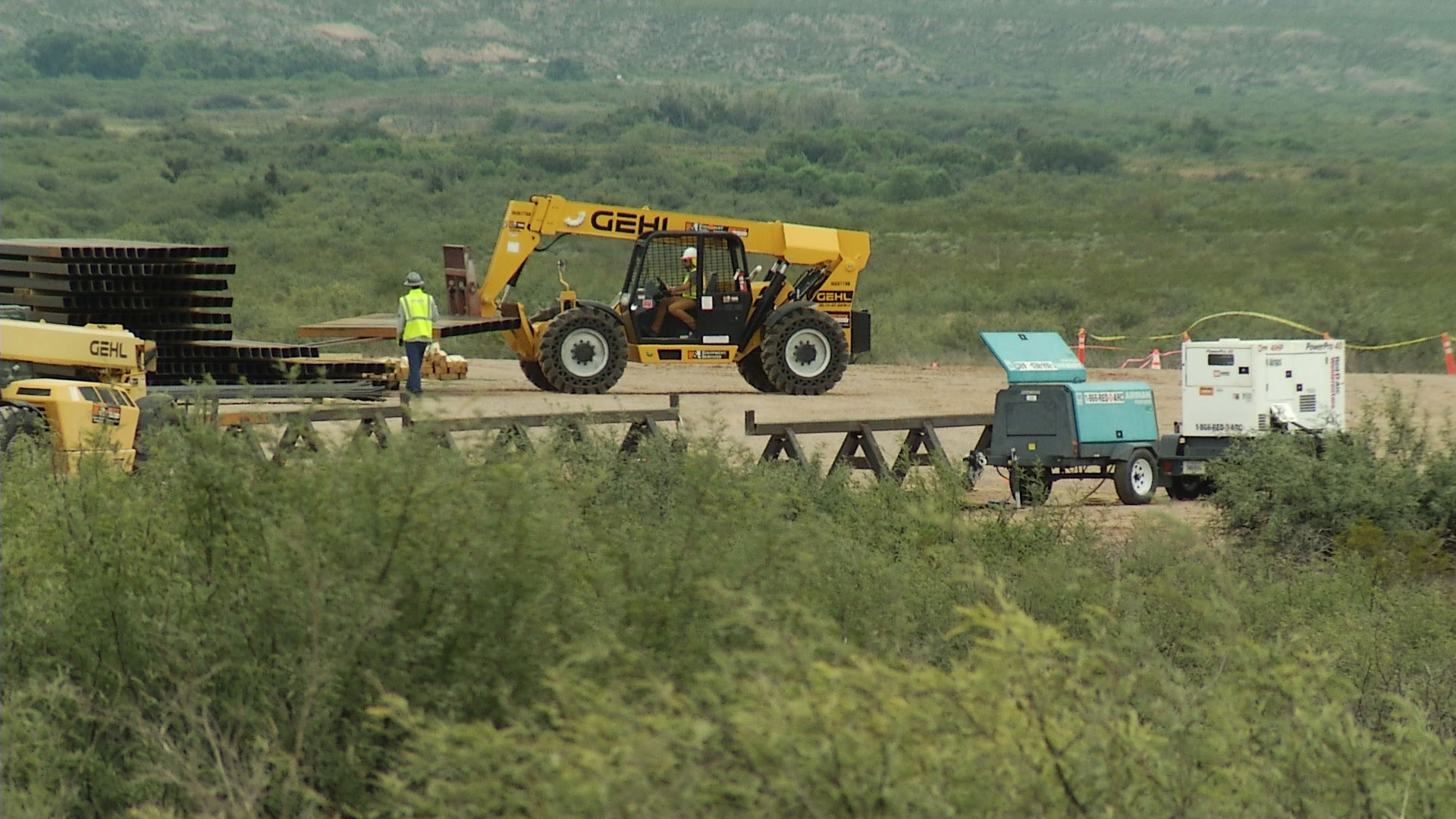 A cement batch site on a rancher's property east of Douglas leased by Southwest Valley Constructors for border wall construction.
Bob Lindberg/AZPM
Customs and Border Protection plans to build 19.2 miles of new fencing east of Douglas stretching toward the New Mexico border.
In August, the city of Douglas signed an 18-month contract with Southwest Valley Constructors to provide water for the wall construction. The water will be used for a concrete batch plant and dust control. City Finance Director Luis Pedroza estimates the contractor will use about 200,000 to 500,000 gallons of water per month and is confident the city can handle the demand. Douglas is also leasing land for operations near the airport, at a cost of $15,000 a month. CBP says construction is expected to begin in the next couple weeks.
This section of new border wall will cut across the San Bernardino National Wildlife Refuge and private land. While some ranchers in the area favor the project, others say the amount of border traffic there doesn't warrant 30-foot-high walls, and other methods of surveillance have proven more effective.
CBP says survey work for a bridge or wall across the San Pedro River is scheduled to begin this week. Construction started in late August on 2 miles of new border wall at Organ Pipe Cactus National Monument near Lukeville.
According to CBP the agency has received approximately $9.8 billion to construct approximately 509 miles of new border wall system across the entire southern border since January 2017. The agency is working to complete 450 miles of new border wall (with another 59 under construction) by the end of 2020. Only about 69 miles of new border wall have been built so far.
---
Lorraine Rivera contributed reporting to this story. See more on this later this week on Arizona 360.