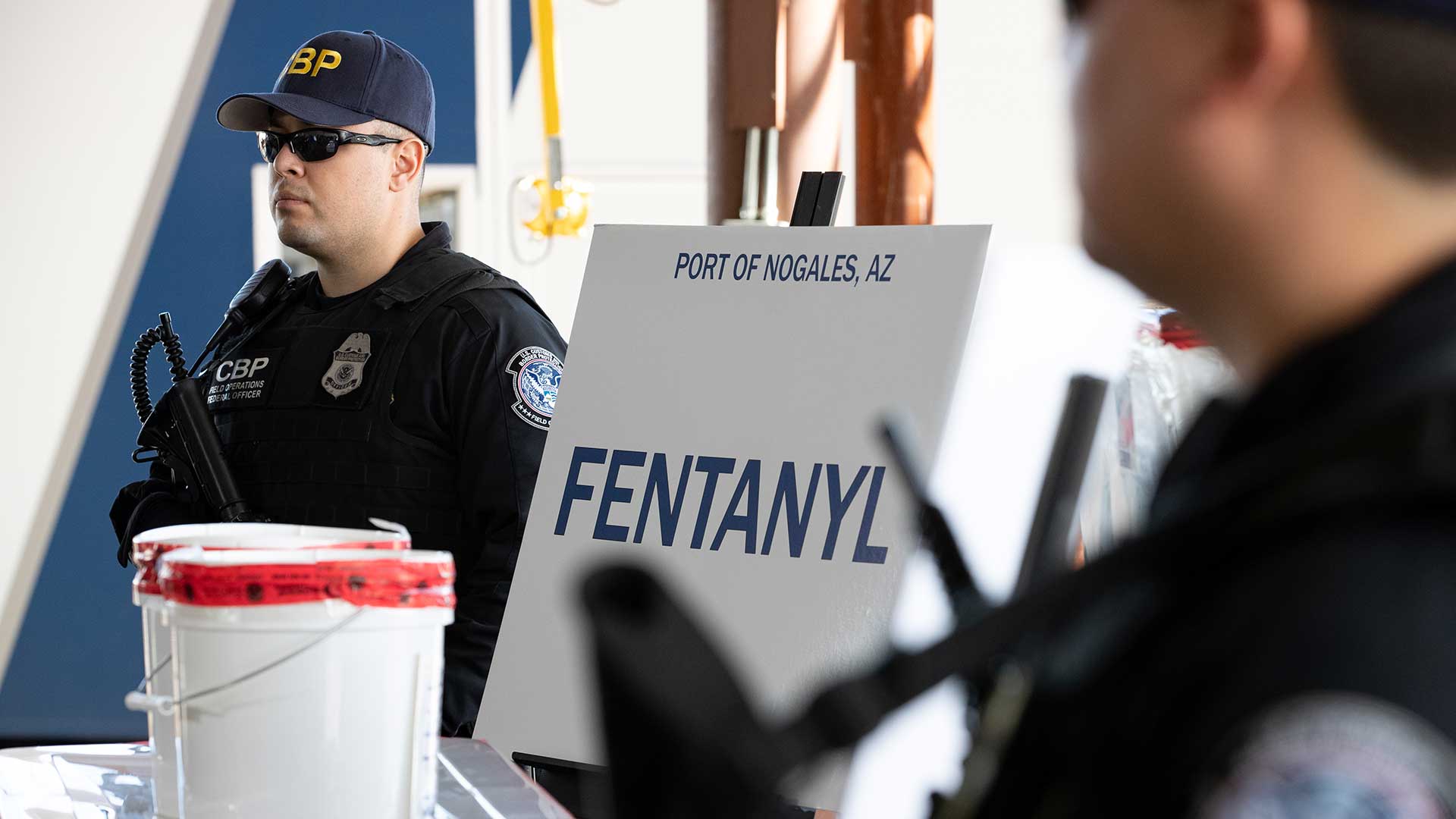 CBP officers stand guard next to fentanyl seized by the agency at the Port of Nogales Jan. 26, 2019.
Jerry Glaser/CBP
Authorities say most of the deadly drug fentanyl that's seized at the southwest U.S. border is of low purity. But the Inspector General for Homeland Security says Customs and Border Protection spent millions of dollars on screening devices that can't detect the opioid at low purity levels.
Just 2 milligrams of fentanyl can kill a person. Smugglers often mix the synthetic opioid with other ingredients.
A report by the Inspector General says CBP spent almost $26 million on small-scale screening devices to catch loads of fentanyl and avoid exposing agents. But the gadgets can't pick up the deadly drug if the purity of it is 10% or less.
The report also says there was no roll-out plan for the devices, standard use instructions or policy for updating them.
CBP agreed with the report's findings and outlined a plan to fix the problems.
Fentanyl screening device report

View at Google Docs
|

Download File