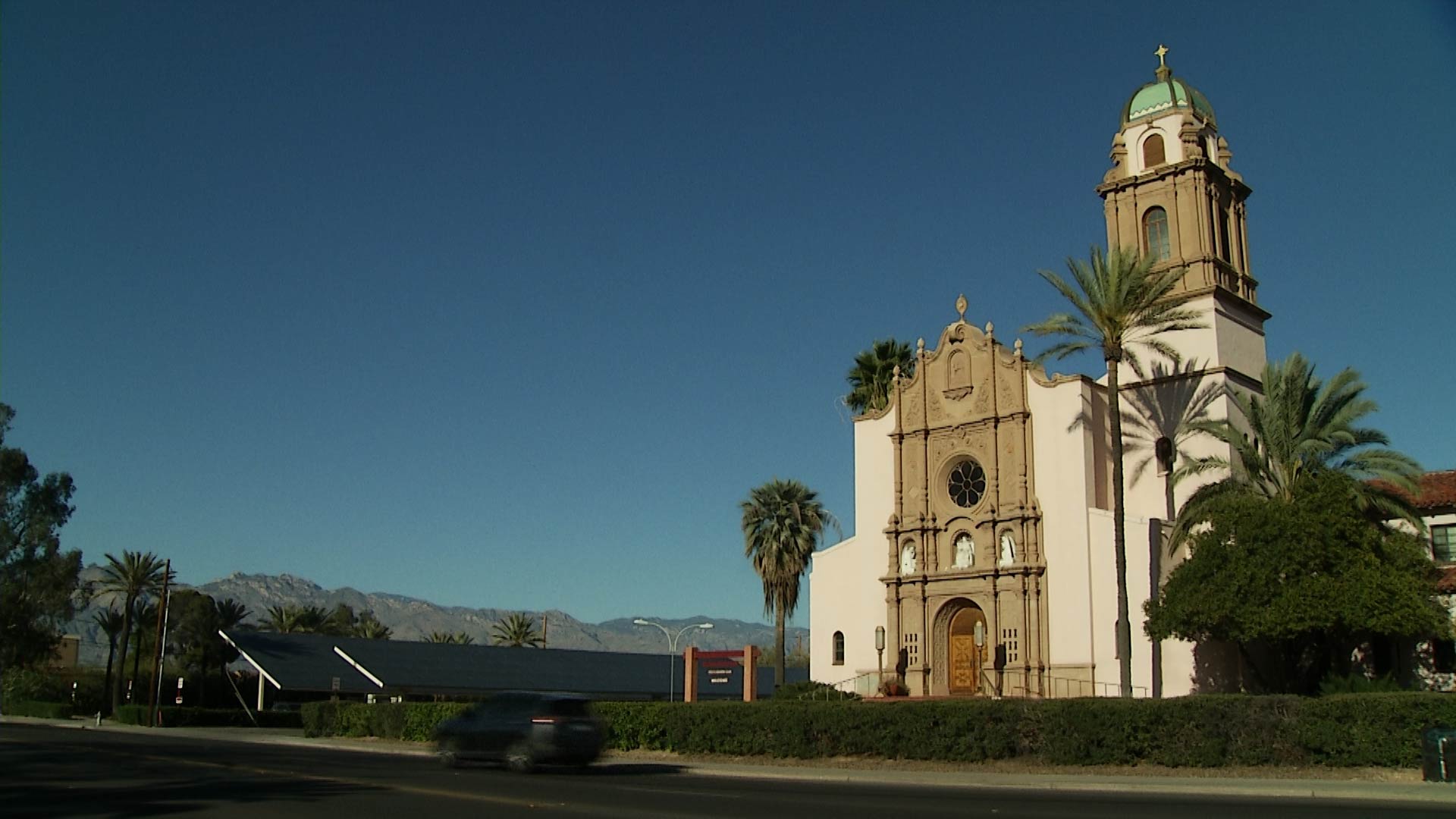 The Benedictine Monastery on North Country Club Road off East Speedway Boulevard in Tucson.
AZPM Staff
The developer who recently bought Tucson's Benedictine Monastery has opened the space for a nonprofit to house asylum-seekers awaiting their appointment with immigration officials.
Ross Rulney is allowing Catholic Community Services to use the building free of charge. Rulney said he got the idea when he overheard a conversation among Tucson Ward 6 staff members about the need for temporary housing for Central American asylum-seekers. He said that's when he saw a chance to help.
"I have a building that isn't being used right now, and if I could offer it and I'm helpful, then that's exciting," said Rulney.
Rulney has plans to develop a set of apartment blocks around the Benedictine Monastery, which closed in September 2016. The project is controversial among community members who think it doesn't match the neighborhood's character.