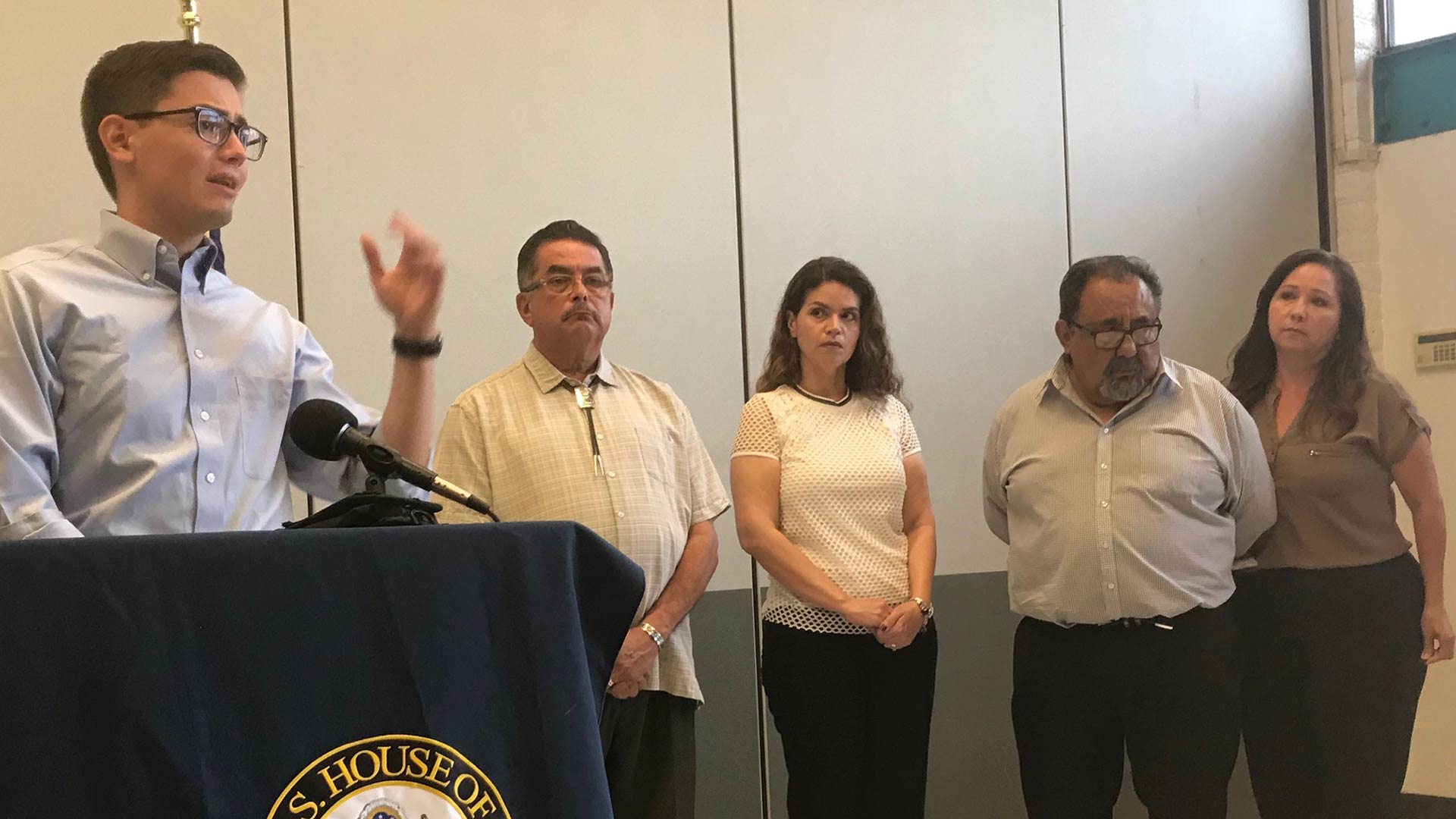 Bill de la Rosa, left, at a press conference at Congressman Raúl Grijalva's Tucson office, Aug. 23, regarding his family's efforts to get his mother, Gloria Arellano de la Rosa, permission to visit her ailing husband.
Nancy Montoya, AZPM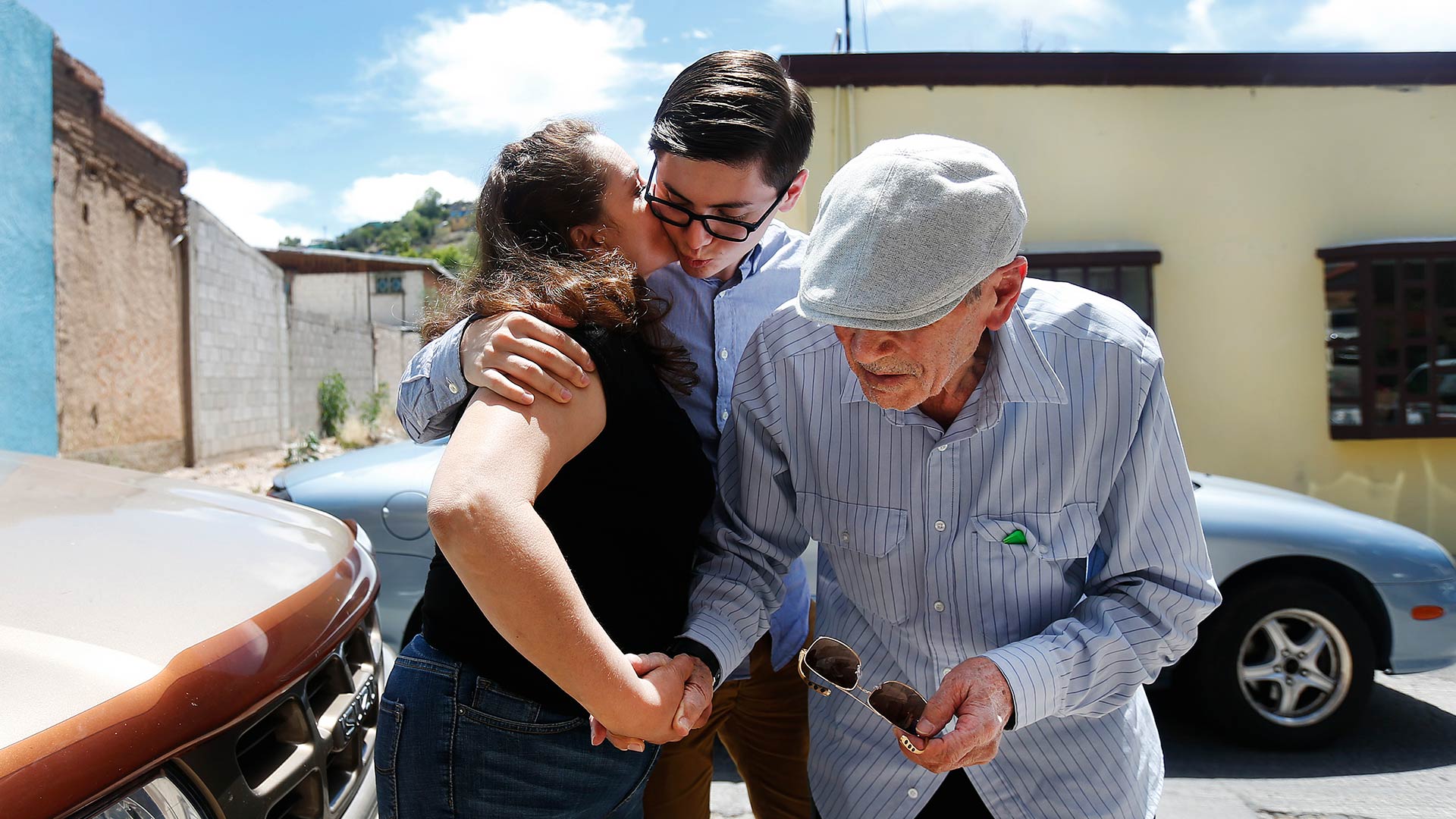 Gloria Arellano, Bill and Arsenio de la Rosa, in Nogales, Sonora, 2015, from the AZPM-Arizona Daily Star profile of the family, Divided by Law (see below).

Mike Christy, Arizona Daily Star
Tucson family members have succeeded in their quest to get a special visa for their deported Mexican mother.
The U.S. government granted a 30-day humanitarian parole to Gloria Arellano de la Rosa so she could visit her husband, Arsenio de la Rosa, 85, who is near death in Tucson. Family members were traveling to Mexico to bring her to Tucson Friday. De la Rosa was previously denied a visa at a U.S. port of entry. Her son, Bill de la Rosa, says the family was taken by surprise when they received a call saying the government had changed its mind.
"Things are possible. You've got to keep praying, you've got to keep pushing, like in my case, things can get better. Just don't lose hope," he said.
U.S. Congressman Raúl Grijalva, D-Ariz., sent a letter to Homeland Security Secretary Kirstjen Nielsen Thursday urging a reconsideration of the case. Bill De La Rosa thanked the congressman and thousands of others who signed an online petition in support of his parents.
DIVIDED BY LAW
Learn more about the de la Rosa family's story in this 2015 award-winning collaboration between Arizona Public Media and the Arizona Daily Star. Click the image below.