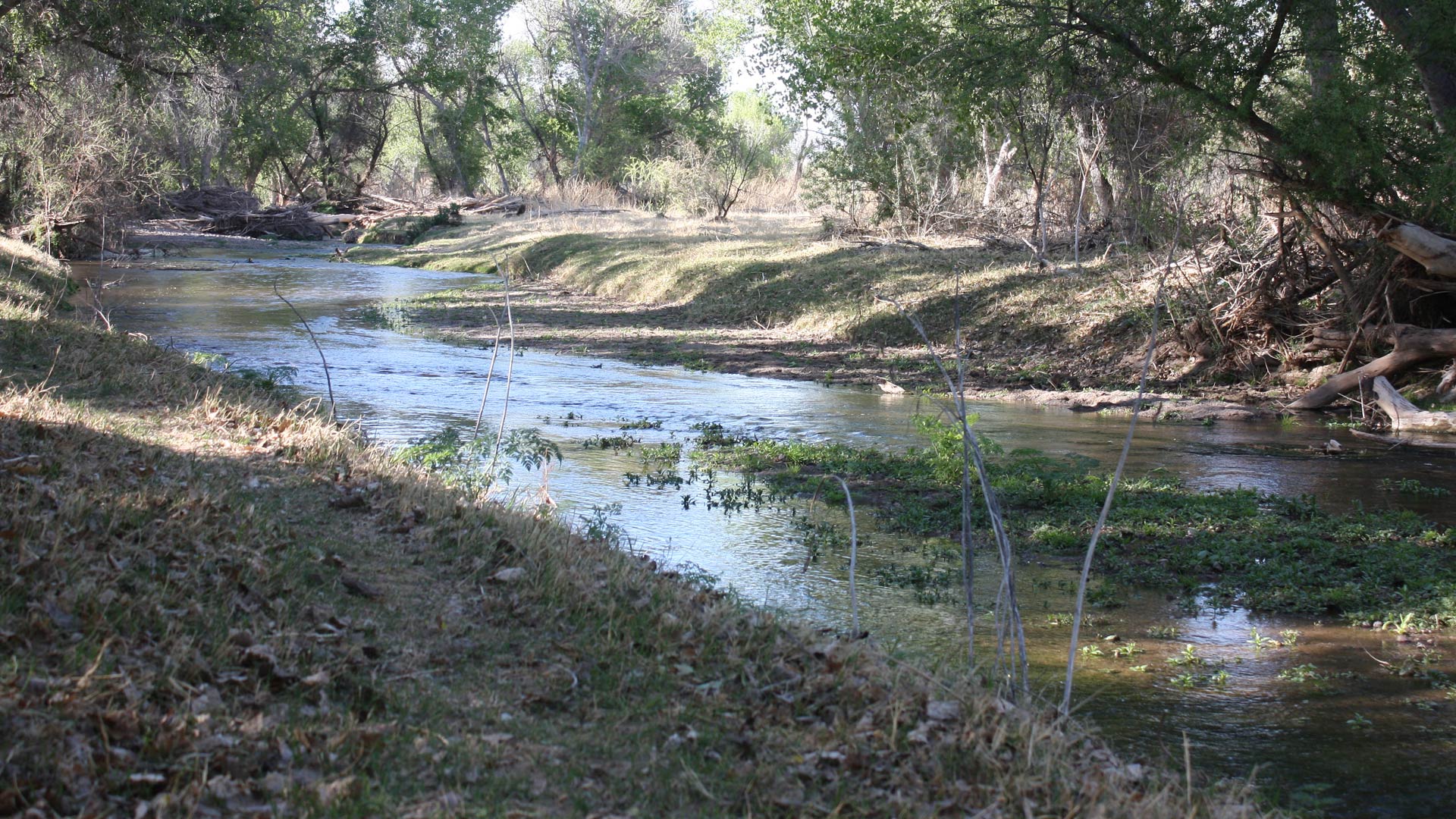 The Santa Cruz River.
Border 2020 Commission
Residents in Santa Cruz county are warning that the same pipeline carrying raw sewage from Mexico into the United States could rupture again, as it did last year during the monsoon.
The breach caused millions of gallons of raw sewage to spew into the Nogales Wash for seven days. The wash is a main tributary of the Santa Cruz River.
Ben Lomeli, a hydrologist with more than 40 years of experience and a longtime resident of Santa Cruz County, says the Santa Cruz River is still in jeopardy because last year, the pipeline was only patched up and could break again, this year under heavy rains. He says he has traversed by foot most of the pipeline and can spot places where there are some leaks.
"It doesn't rupture in places where it runs under the streets. It doesn't rupture in places where it is away from the wash," says Lomeli. "It ruptures where it is co-located either underneath the wash or right next to the Nogales Wash," he says.
Now retired and a part-time consultant, Lomeli says he and others who study and care about Arizona waterways are sounding the alarm on the 50-year-old sewer pipeline as the single biggest threat to the Santa Cruz River.
Another expert warning of trouble for the river if it is contaminated by raw sewage is Jonathan Horst, the director of conservation and research for the Tucson Audubon Society.
Horst says the Santa Cruz is vital to preserving riparian areas rich with local birds and wildlife.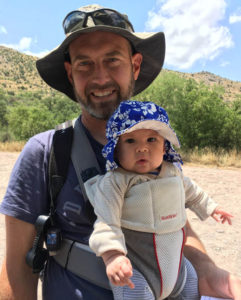 Jonathan Horst with his daughter looking for rare birds near the Santa Cruz River.

Tucson Audubon Society
"Over 90 percent of the riparian areas of have been lost in Arizona and New Mexico," says Horst.
He adds, "Birders come from all over the world to Southern Arizona, to see all these birds that are more common in Southern Arizona than in anywhere else in the U.S."

Both Horst, the environmentalist, and Lomeli, the hydrologist, say that the Santa Cruz River and the riparian areas it creates, is a wonderful longtime, sustainable economic driver for the region.
No one disagrees that the pipeline needs to be replaced and that Arizona needs that treated water for the Santa Cruz River. The cost? $80 million. Santa Cruz County and Nogales officials say they don't have that kind of money and that Arizona should shoulder much of the cost.

And Arizona? The state's Department of Environmental Quality is now suing the federal government, saying a treaty between the U.S. and Mexico 50 years ago created the pipeline, so it is a federal problem to solve and pay for.