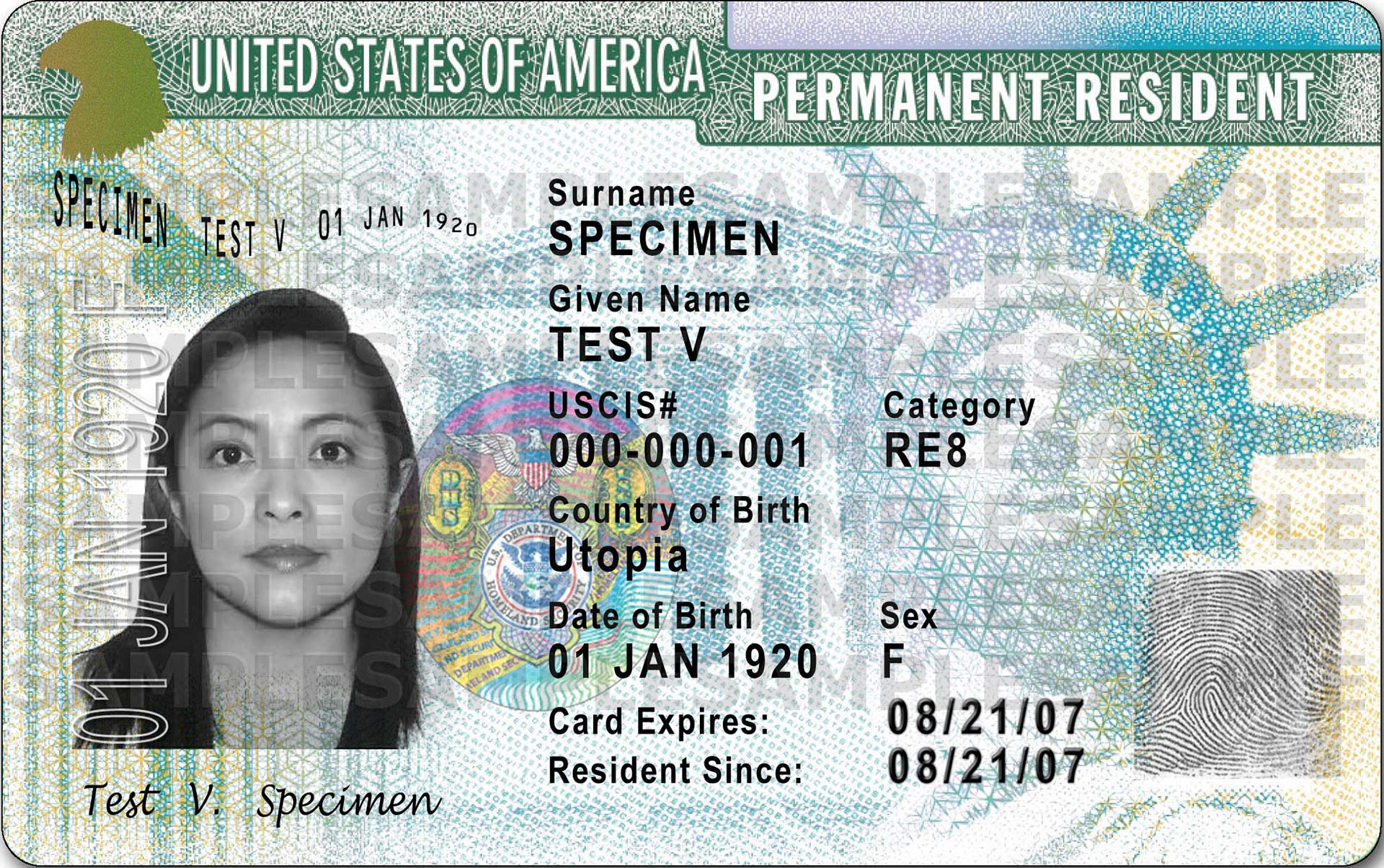 A sample of a U.S. permanent resident card.
Courtesy of ucis.gov
U.S. Citizenship and Immigration Services has recalled more than 9,300 green cards and work permits combined, in about a five-week span.
The first recall was for thousands of green cards sent to spouses of U.S. citizens with a wrong date. The second recall was for hundreds of work permits sent to asylum applicants with their first and last name reversed. The recalls do not affect people's immigration status.
The recalls will have little impact on efforts to improve efficiency and cut agency backlogs, said Doug Ligor, a senior behavioral and social scientist with the RAND Corporation, who used to work for Citizenship and Immigration Services.

"Statistically speaking, the errors here, the numbers are quite small," Ligor said. "So I think it probably, to correct these, won't be a significant draw or drain on existing resources."
The errors were made during efforts to modernize the system, and the agency has taken steps to prevent a repeat, a spokeswoman for Citizenship and Immigration Services said.