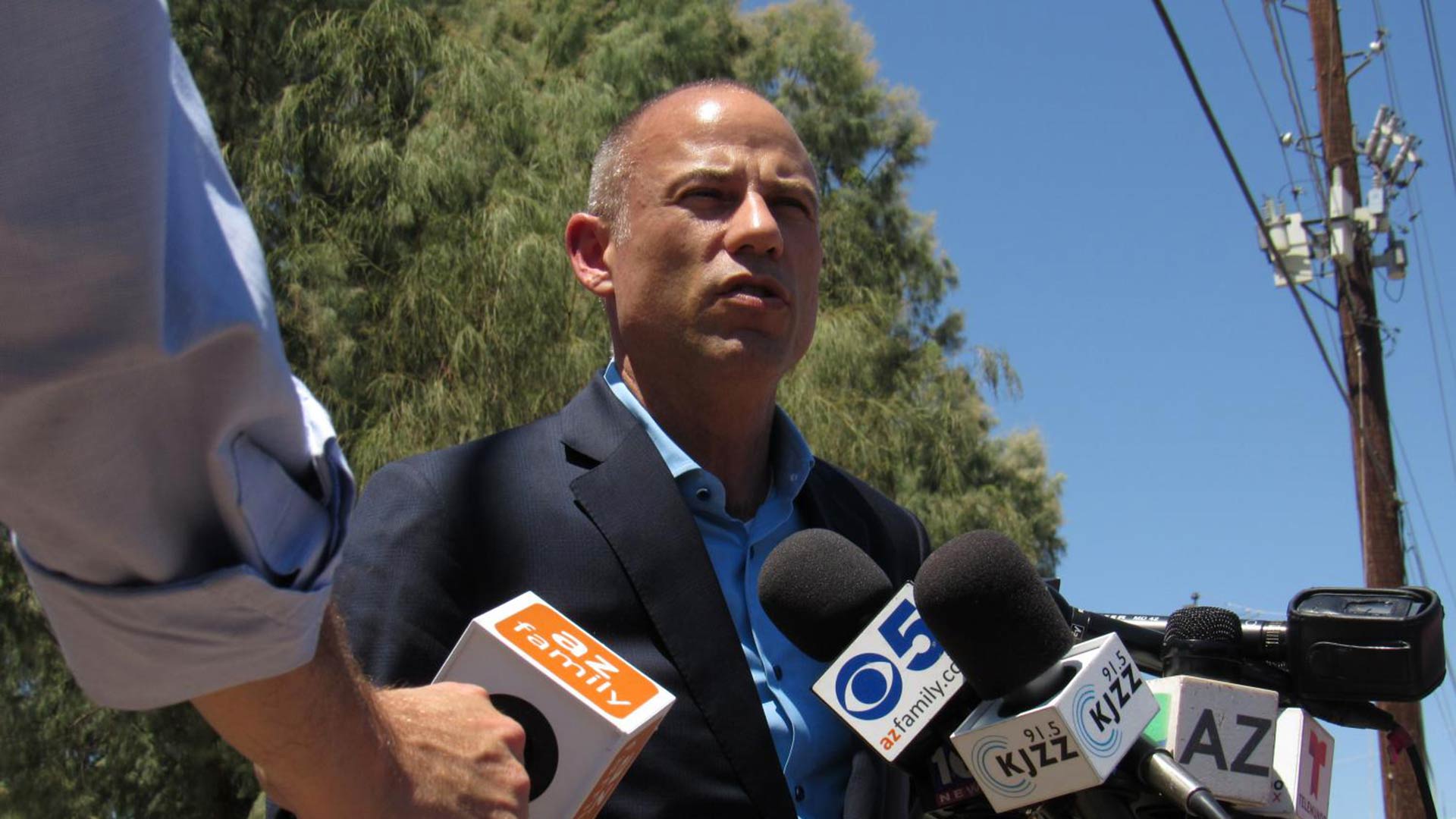 Attorney Michael Avenatti says he now represents upwards of 60 undocumented immigrant families who were separated by the government.
Matthew Casey, Fronteras Desk
The attorney for porn star Stormy Daniels, who is suing both President Donald Trump, and Trump's former personal attorney, has charged into the legal fight over the separation of undocumented immigrant families.
Michael Avenatti said he now represents scores of immigrant families that have been separated, and five of his clients have children being held in Phoenix.
Avenatti went to a Southwest Key facility in west Phoenix on Thursday to visit with a 6-year-old boy from Honduras, and deliver a letter from his mother being held in Laredo, Texas.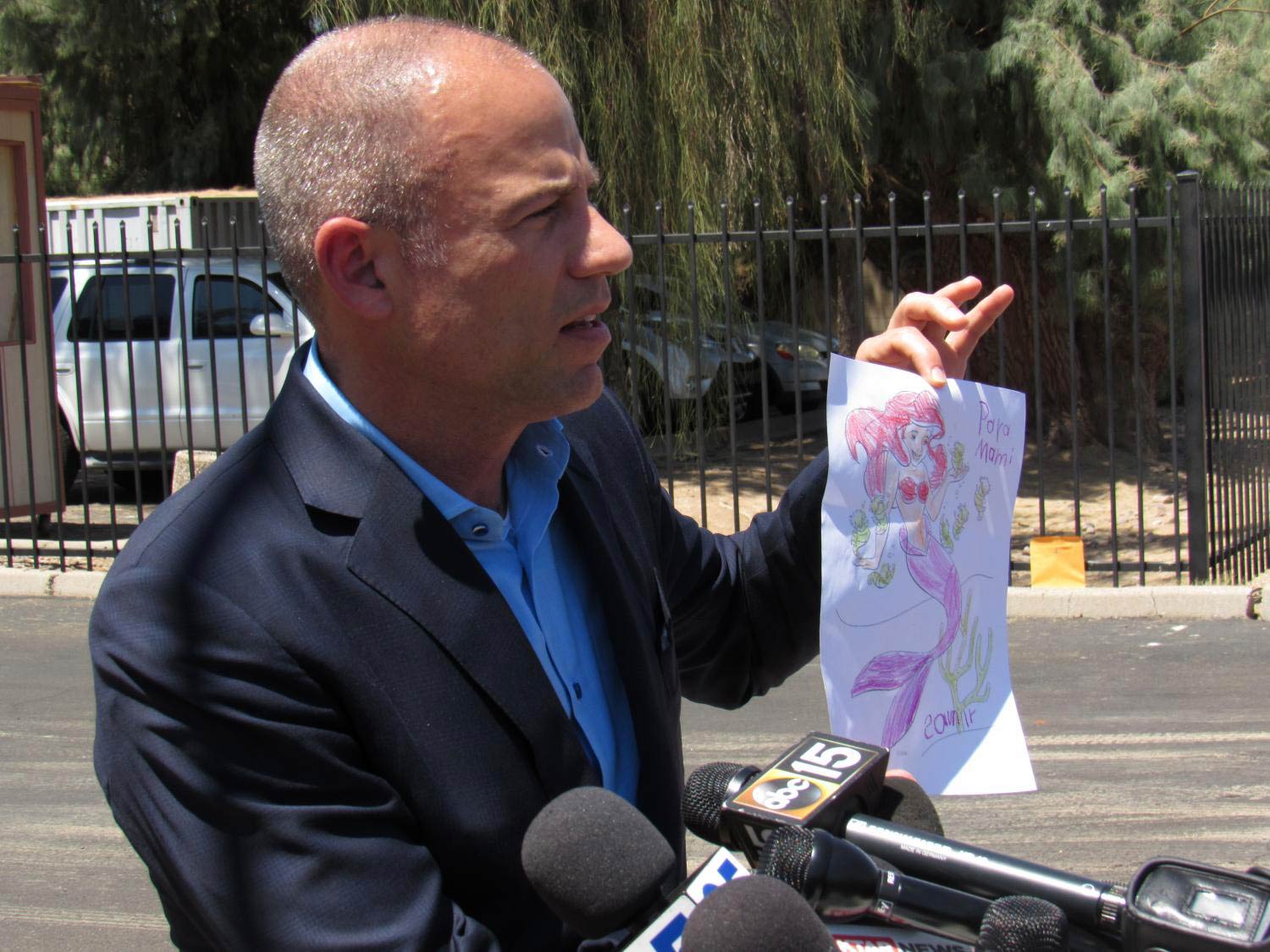 VIEW LARGER Attorney Michael Avenatti holds up a picture colored by a 6-year-old undocumented boy from Honduras. Avenatti said the boy asked him to take the paper to his mother being held in Texas.

Matthew Casey, Fronteras Desk
"We showed him the letter, and we began to read it to him," Avenatti said. "He denied that it was from her. So clearly he's been through a lot."
The boy eventually opened up, and gave Avenatti a picture he'd colored to take to back to his mother.
At a news conference after the visit, Avenatti also told reporters that government whistleblowers are starting to reach out to him.
"Two of whom are with [U.S. Immigration and Customs Enforcement], one of whom is with an outside contractor," Avenatti said. "And we're going to blow this thing wide open. We're going to let the American people decide what consequences result from what happened here. But this is an atrocity."
Avenatti declined to give details of the whistleblowers' claims.