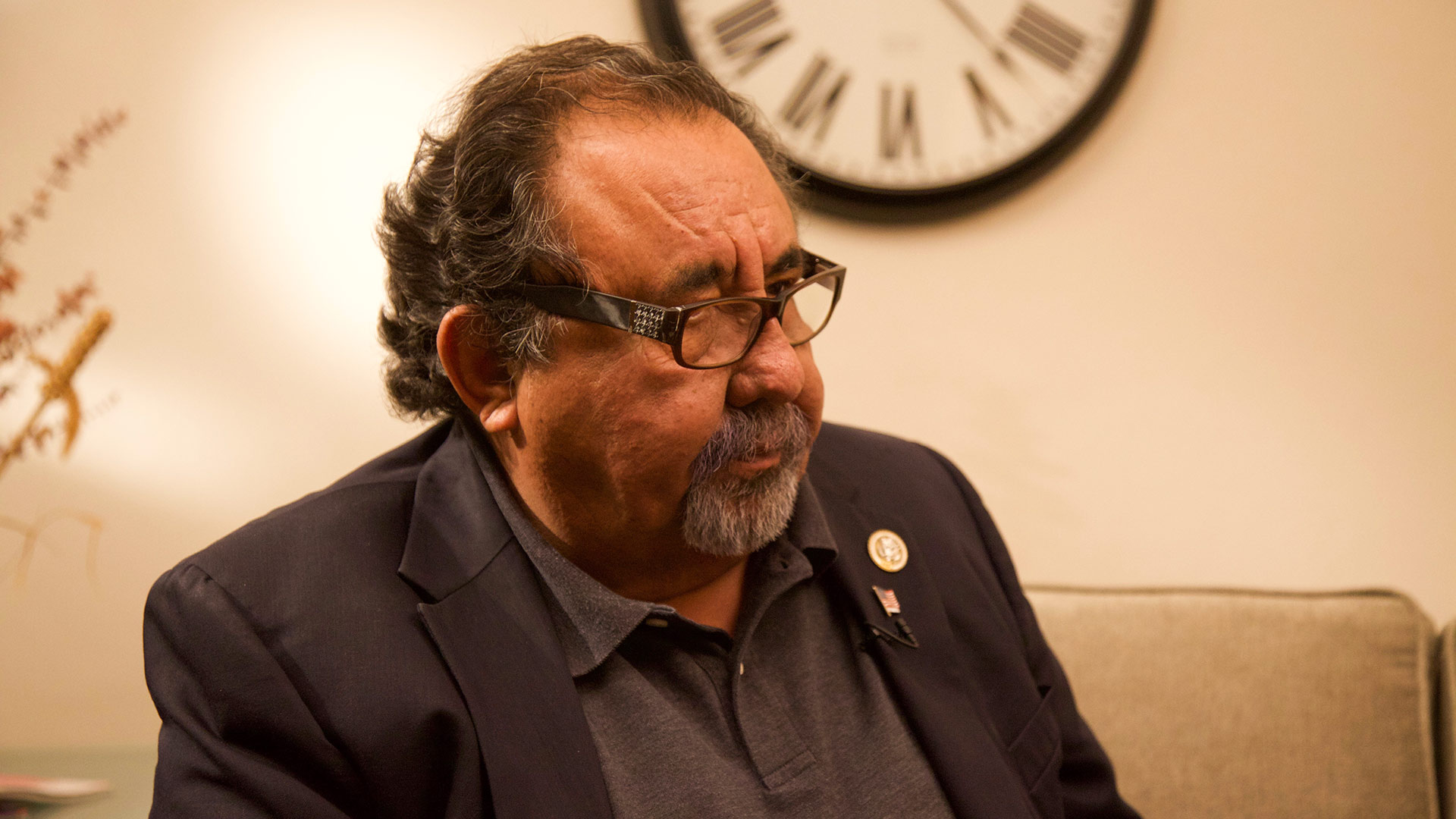 U.S. Rep. Raúl Grijalva in the Arizona Public Media studios, Nov. 20, 2017.
Nick O'Gara/AZPM
Congress is set to vote on two bills addressing immigration policy, and U.S. Congressman Raúl Grijalva opposes both of them.
On a conference call this morning the Democratic representative from Arizona directed most of his fire at the more hard-line proposal, backed by Republican Rep. Martha McSally, which he says would slash legal immigration by nearly 30 percent.
"It is something that I oppose, and many of my colleagues oppose, and it continues the process of criminalizing millions of people and it is not fiscally responsible at all," Grijalva said. "It is an enforcement only. It ratchets up response to the most extreme issues around enforcement — the wall is in there — and it mandates that local law enforcement must be part of the enforcement of immigration laws."

He also notes that the bills avoid giving permanent protection to those covered by the Deferred Action for Childhood Arrivals program, a program for undocumented immigrants who came to the country as children.
If either bill makes it past the House, Grijalva says it will likely face harsher scrutiny in the Senate.