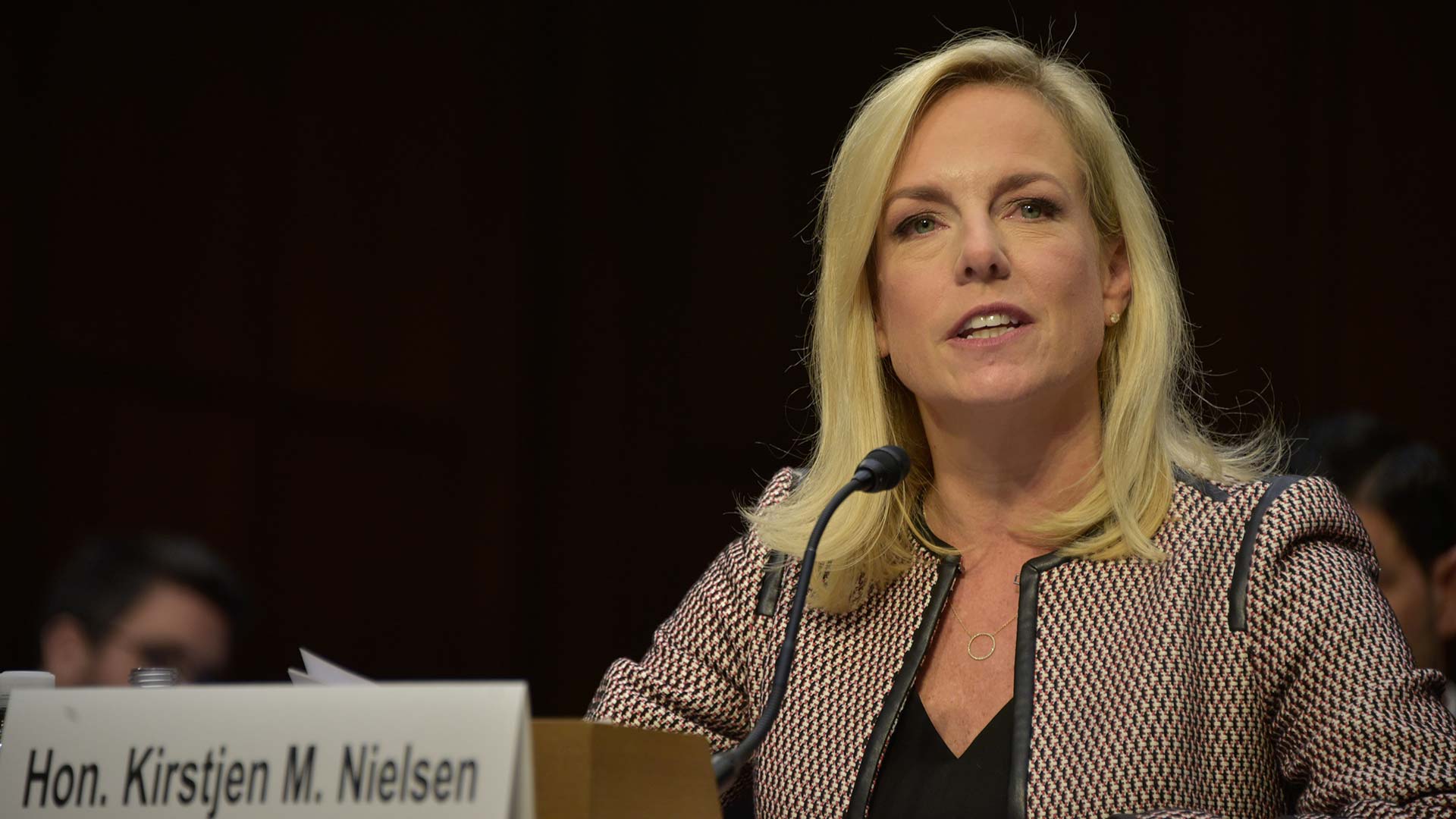 Secretary Kirstjen M. Nielsen testifying before the Senate Judiciary Committee, Jan. 16, 2018.
Jetta Disco, DHS
NOGALES, Ariz. — The head of the country's Homeland Security Department will take another tour of the Arizona-Mexico border.
DHS Secretary Kirstjen Nielsen will join U.S. Reps. Martha McSally and David Schweikert in Nogales on Thursday to see one of the area's ports of entry.
Her visit is the second in as many months.
McSally, a Republican who is running for U.S. Senate, held a congressional subcommittee hearing in Phoenix on Wednesday on how border security — or lack thereof — affects the opioid crisis gripping many parts of the country.
McSally says 90 percent of illicit drugs come through Arizona's ports, which are woefully understaffed as U.S. Customs and Border Protection has struggled to recruit officers.
Thursday's visit will also include a discussion with businesses, ranchers, customs officers and the Arizona National Guard, which has been deployed to the border.