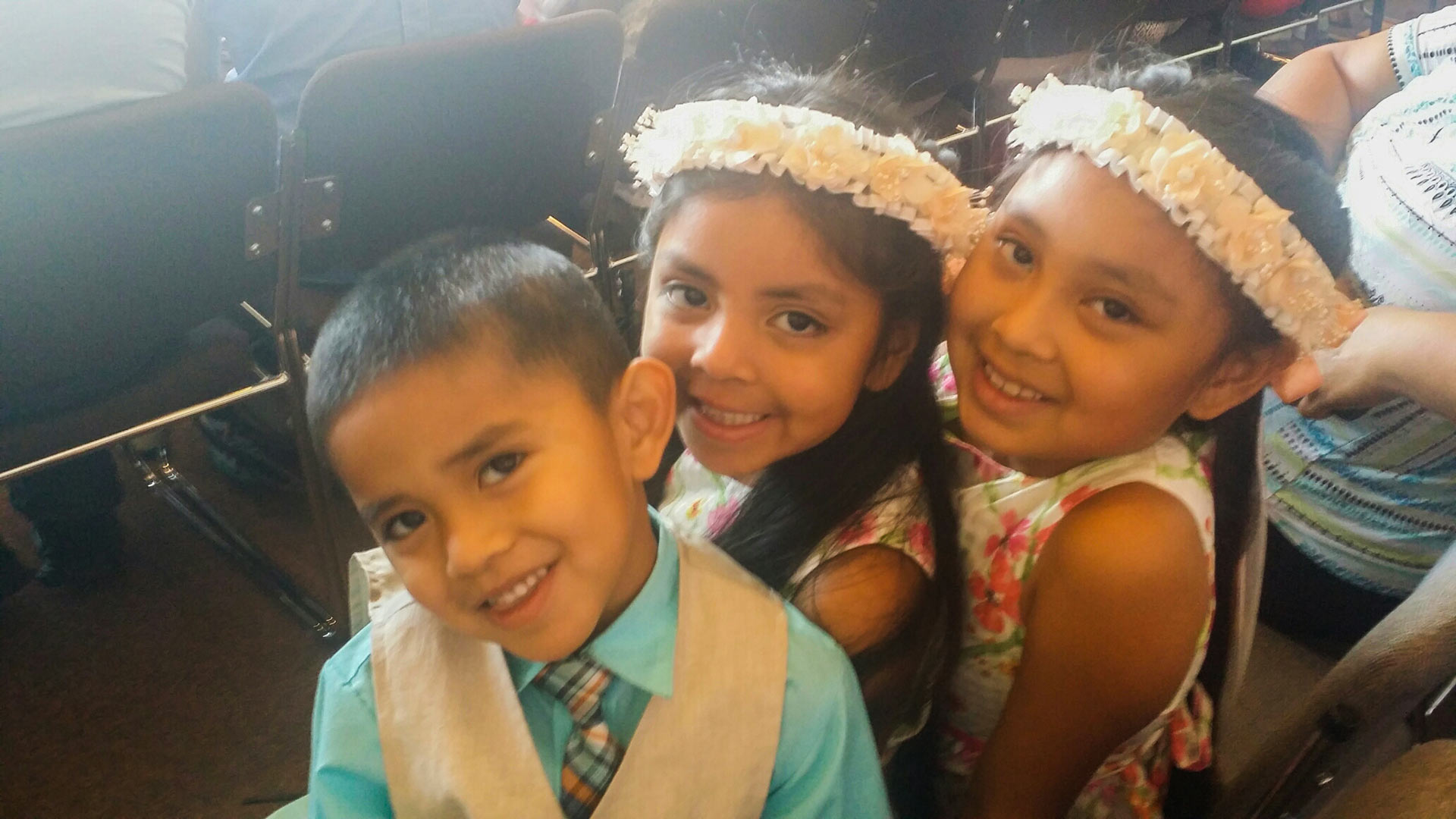 Three siblings watch as mother keeps her promise to become a U.S. Citizen. (PHOTO: Nancy Montoya)
Sixty-four citizenship swearing-in ceremonies took place July 4 in as many cities, including one at Tucson's at Saguaro National Park West.
It was standing room only for those in the auditorium overlooking a 25-foot window showcasing the desert and saguaros.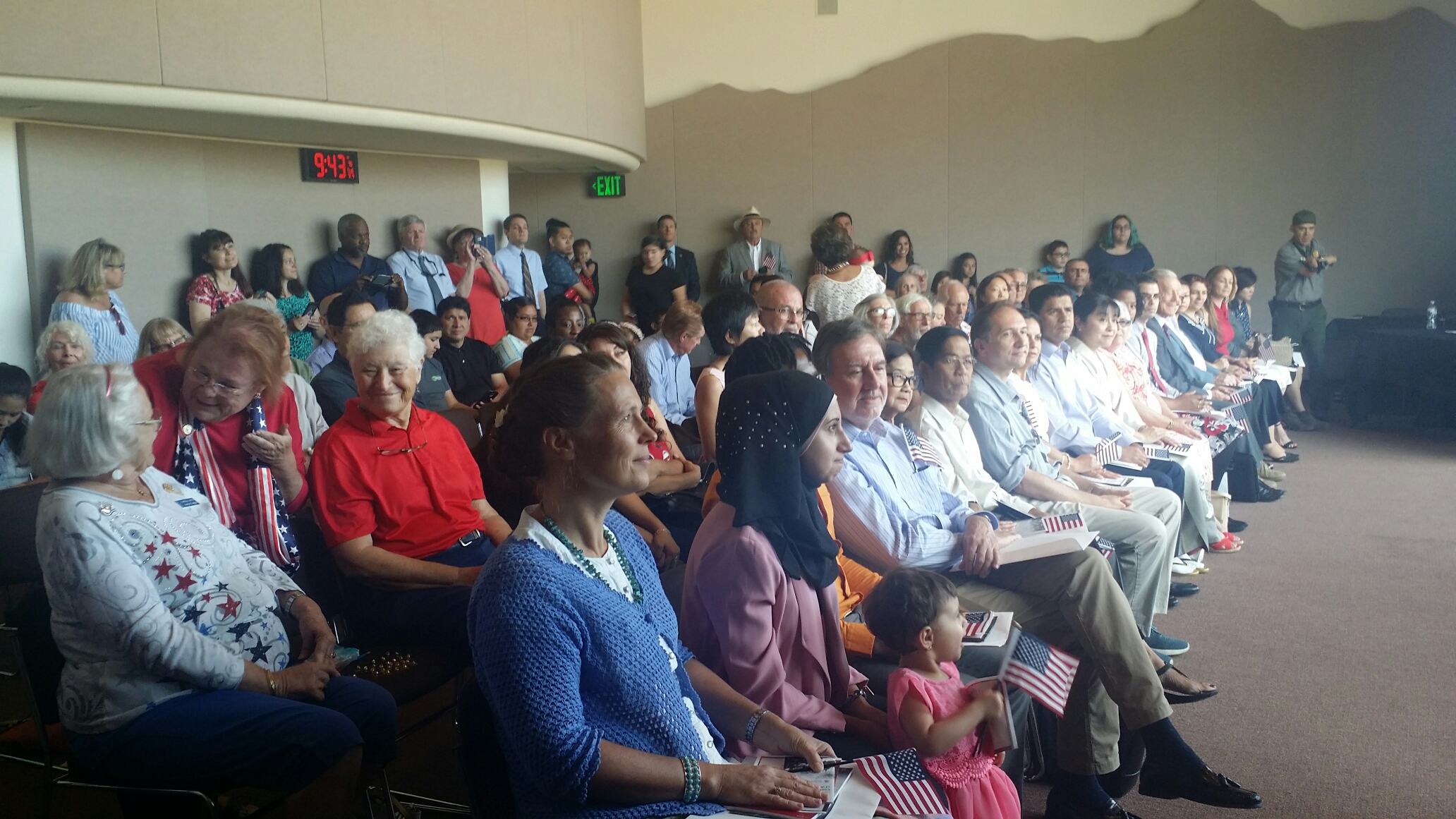 Snefrid Flannigan from Denmark takes U.S. Citizenship oath. (PHOTO: Nancy Montoya)
In the front row were 20 soon-to-be Americans from 18 countries. For Snefrid Flannigan, from Denmark, July 4 is special not only because it is the date she became a citizen.
"We met on this day exactly five years ago. Little did we know what adventure was ahead of us."
The adventure was to include her now husband David Flannigan. In the crowd were also two little girls ages 6 and 7 - dressed alike, with flowers in their hair - and their 4-year-old brother in a big boy suit. The Flannigan's adopted all three siblings, who are Tohono O'odham.
"The tribe agreed to give up jurisdiction if we adopted all three. And so we did."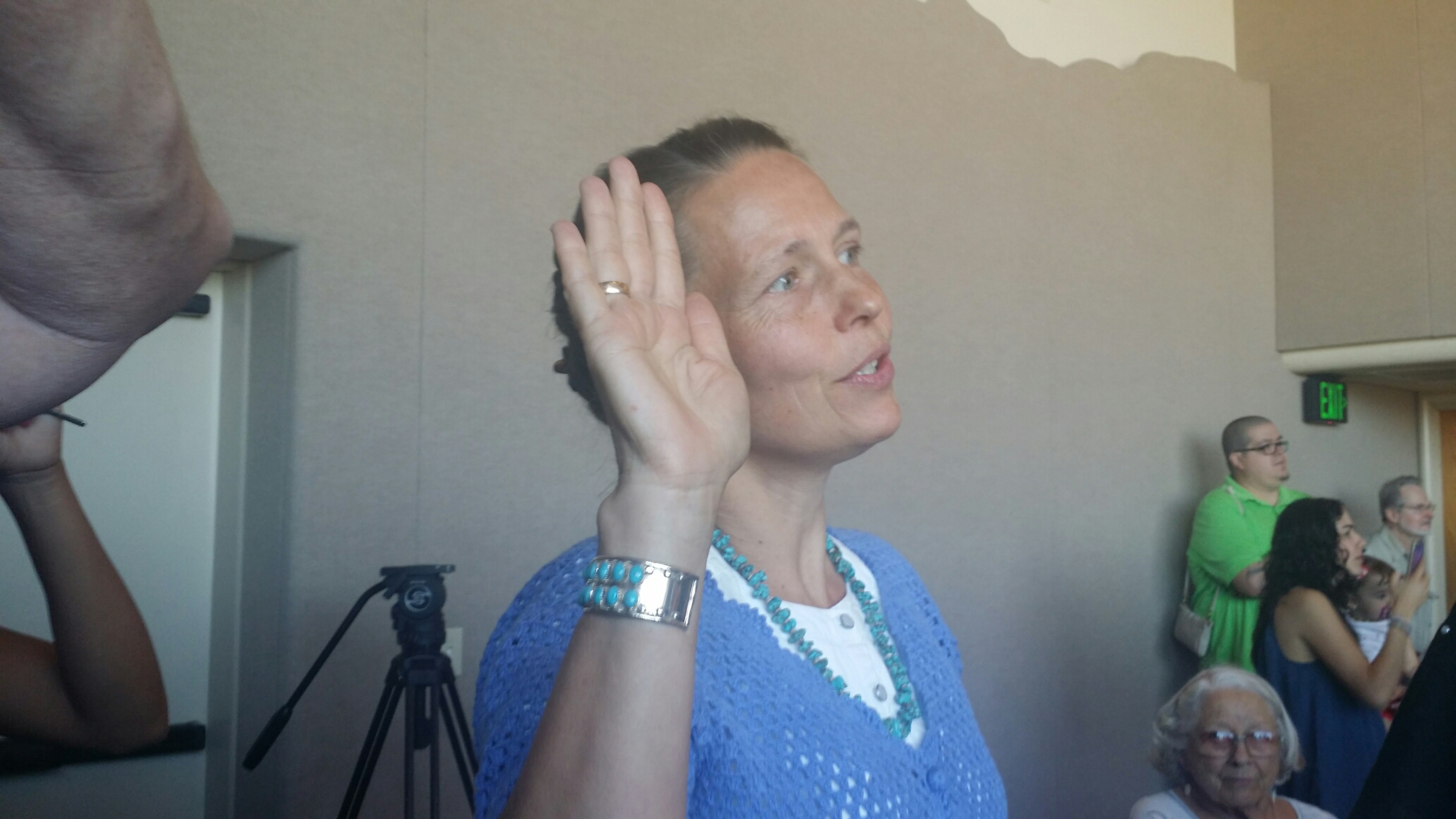 (PHOTO: Nancy Montoya)
The Flannigans want to give these children a solid home while maintaining their Native American culture. Snefrid promised her children she would dedicate herself to them by also becoming an American citizen.
"I feel so much a part of America now with my husband and of course the children. Mom has to be a U.S. citizen."

It was a promise made, and a promise kept.