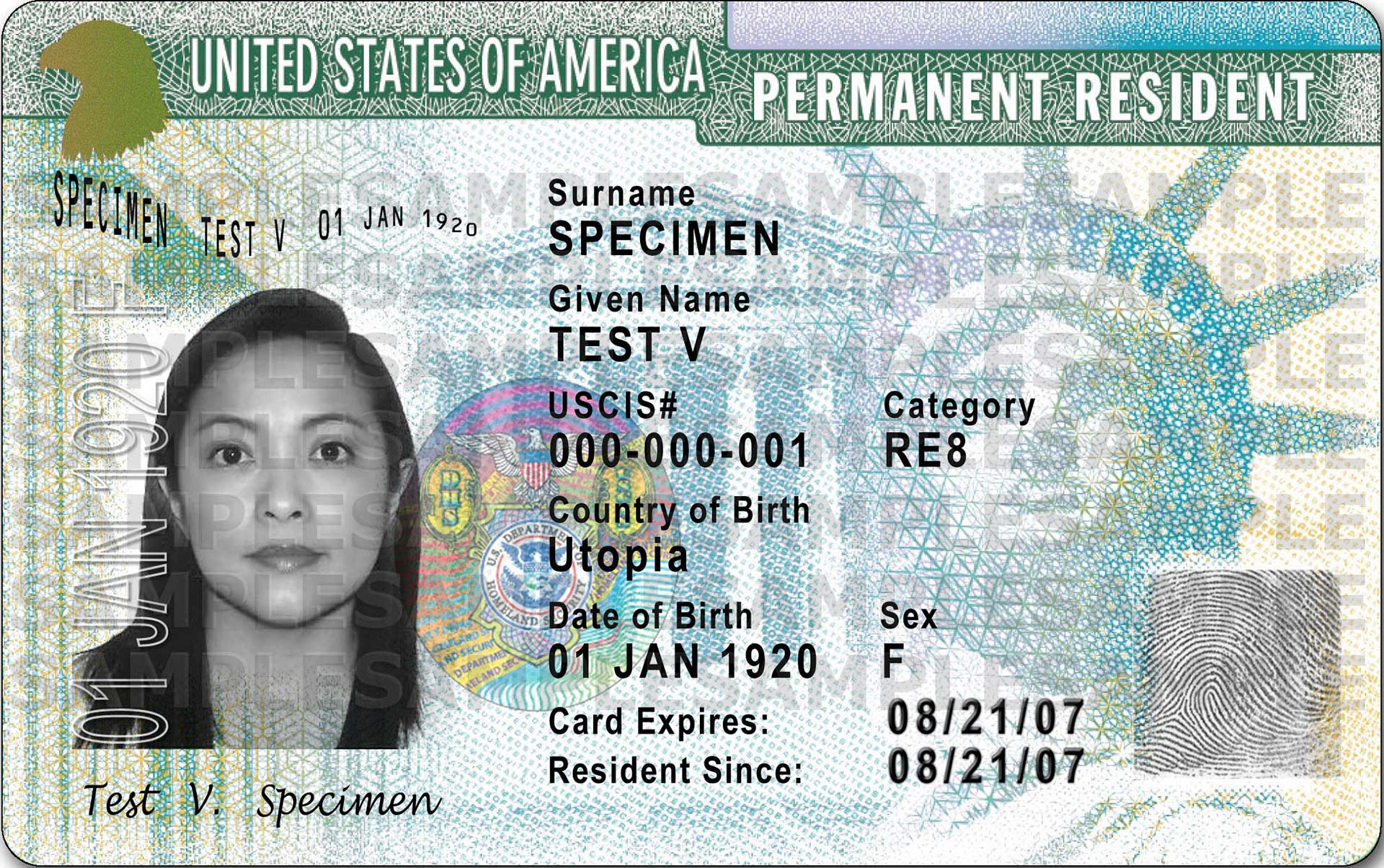 A sample of a U.S. permanent resident card. (PHOTO: Courtesy of ucis.gov)
A report has found Mexican green card holders are lagging behind other immigrants when it comes to becoming citizens.
Mexican nationals hold more U.S. green cards than any other country, the Pew Center report said, but are seeking naturalization at a lower rate than immigrants from other countries. Green card holders from the Middle East apply for citizenship faster and in greater numbers.
A green card is a foreign national's ticket to be in the U.S. legally. Once acquired, it is the most direct path to citizenship. In 2015, the most recent year with available data, 70 percent of green card holders applied for citizenship. Mexican green card holders applied at a rate of less than 50 percent
"Some people suggest that the reason Mexicans are not naturalizing at higher rates are because they are going back and forth and will probably at some point end up living in Mexico," said the Ana Gonzalez-Barrera, the author of the report.
But Gonzalez-Barrera said she has spotted another trend. In 2016, and in the first few months of 2017, there has been a spike in Mexicans holding U.S. green cards asking for citizenship applications. It is a sign that a reversal of the trend is in sight, she said.
Read the report here.