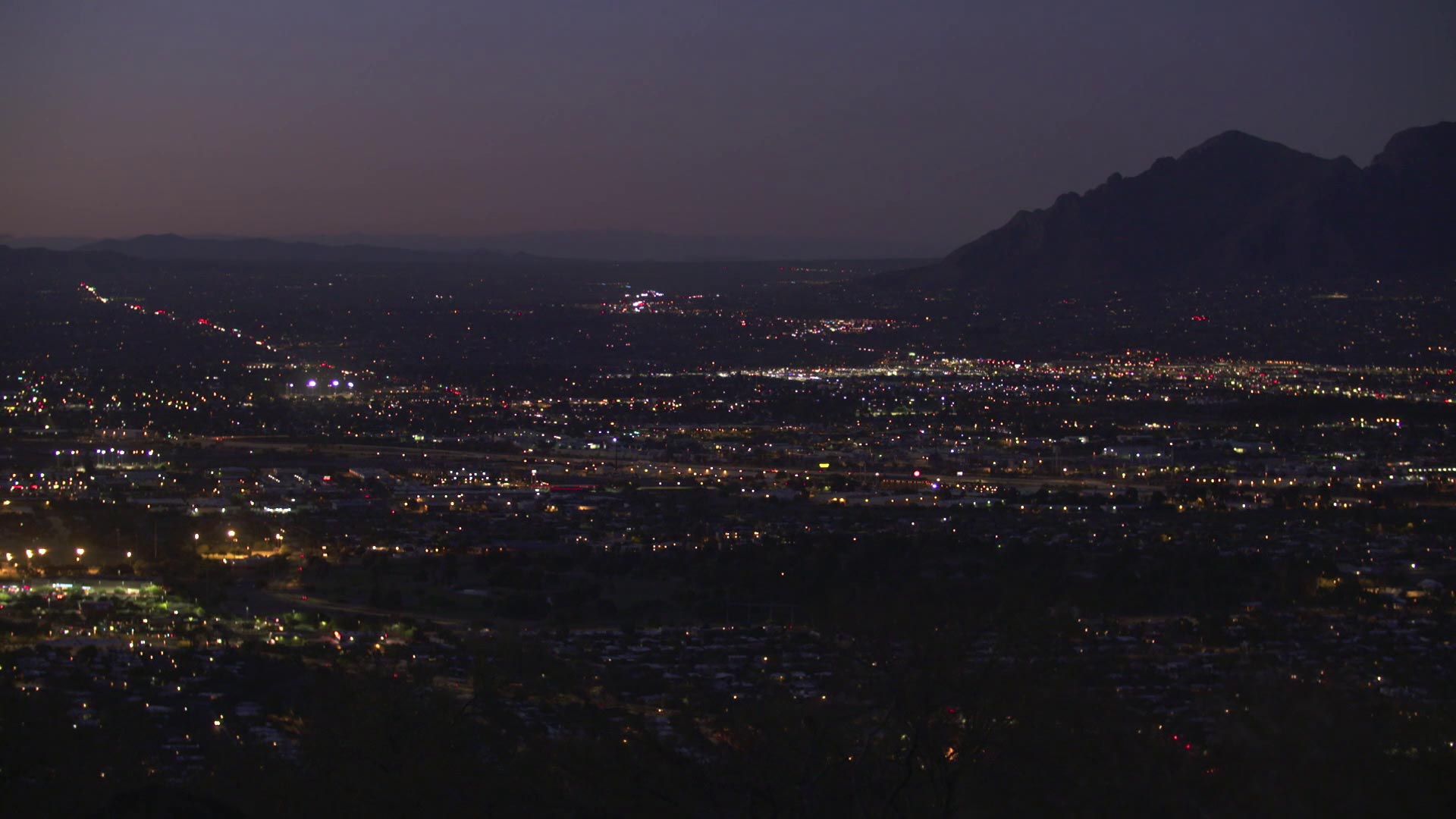 Looking across the city of Tucson from Tumamoc Hill. (PHOTO: Sandra Westdahl, AZPM)
The city of Tucson stands to lose more than $300,000 in federal grant money if the U.S. Justice Department follows through on a threat to block money from going to what it terms as "sanctuary cities."
Tucson Mayor Jonathan Rothschild is confident Tucson won't lose the Justice Department funding, despite the crackdown on cities labeled as "sanctuaries" for undocumented immigrants.
The issue arose on Tuesday when the Justice Department issued its annual call for local governments to apply for Edward Byrne Memorial Justice Assistance Grants. The grants fund training and equipment for state and local law enforcement agencies.
Over the last three years, the Justice Department website shows Tucson received Edward Byrne grants ranging from $286,000 to $385,000 a year. But this year, the longstanding program comes with new strings attached.
A statement from Attorney General Jeff Sessions reads, in part, "From now on, the department will only provide Byrne JAG grants to cities and states that comply with federal law, allow federal immigration access to detention facilities, and provide 48 hours notice before they release an illegal alien wanted by federal authorities."
City officials label Tucson as "immigrant-friendly," rather than a sanctuary. But city policy is to regard immigration enforcement as a federal, rather than local, priority. It's unclear whether the city will lose any of its grant funding as a result.
Asked whether that funding was in jeopardy, Mayor Rothschild's office replied, "As the document applies to the city of Tucson, the city is in compliance with the law."