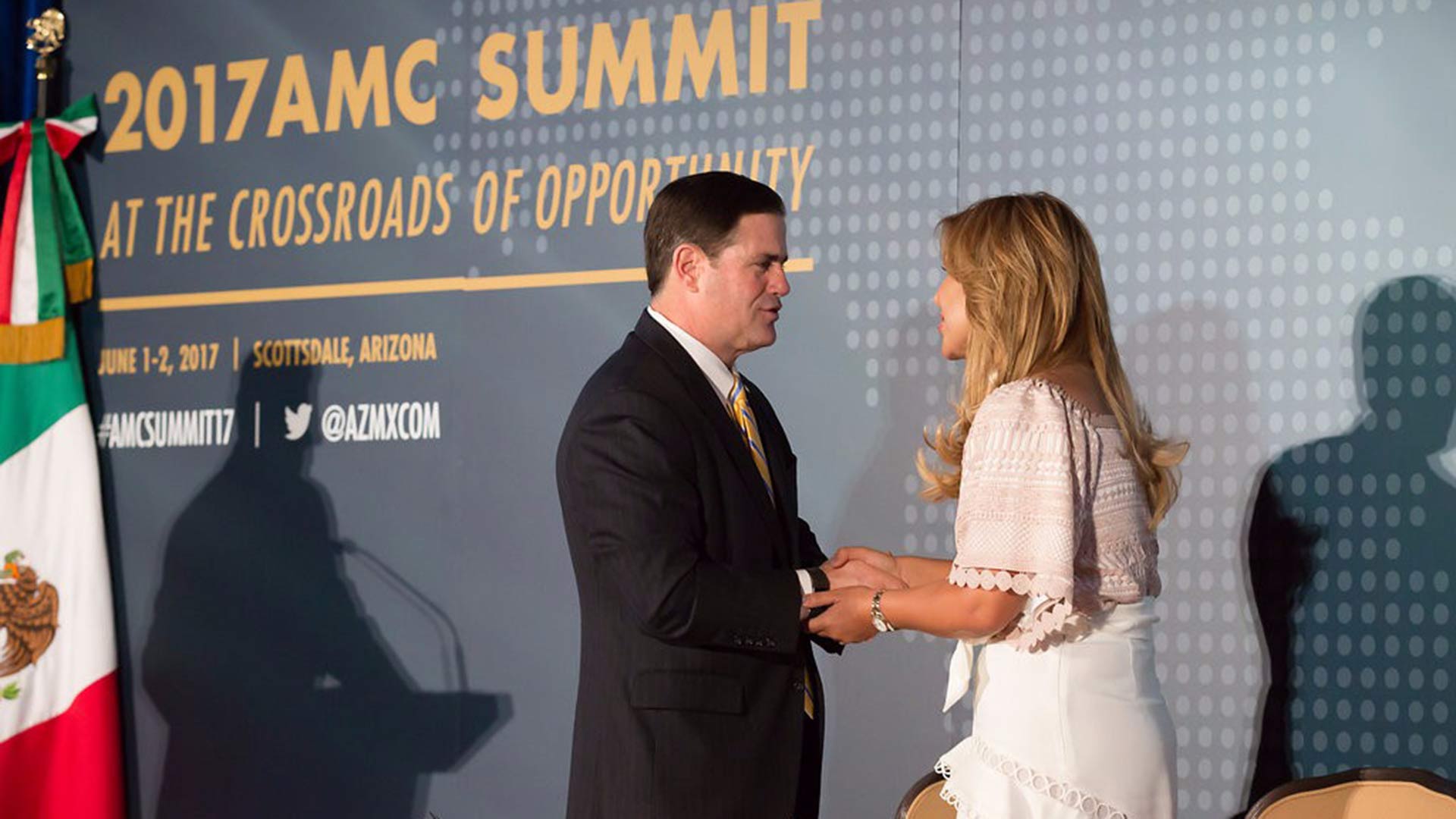 Arizona Gov. Doug Ducey and Sonoran Gov. Claudia Pavlovich at a June 2017 Arizona-Mexico Commission summit in Scottsdale, Arizona. The commission also met in November 2017 in Puerto Peñasco, Mexico.
2017 Arizona-Mexico Commission
The governors of Arizona and the Mexican state of Sonora have agreed to market both states together as a "megaregion." The efforts are aimed at an international manufacturing market.
The video launched this weekend at the annual Arizona-Mexico Commission meeting painted the region as the best in the world for manufacturing.
Sonora Gov. Claudia Pavlovich told an audience of more than 1,000 attendees that she is working with Arizona Gov. Doug Ducey to implement the marketing plan that will highlight solar engineering, auto manufacturing and agriculture.
The two states are working together on joint committees that also include art and culture, economic development, emergency management, energy and other areas of mutual interest..
"This is what you can accomplish when two regions communicate and work together," Pavlovich said.
Ducey told the audience that Arizona is in sync with Sonora.
"Let's continue to show the world that we can grow our economies by continuing to work together," Ducey said.
Both governors say their megaregion campaign is not waiting on the federal governments from either side to figure out how to get along.