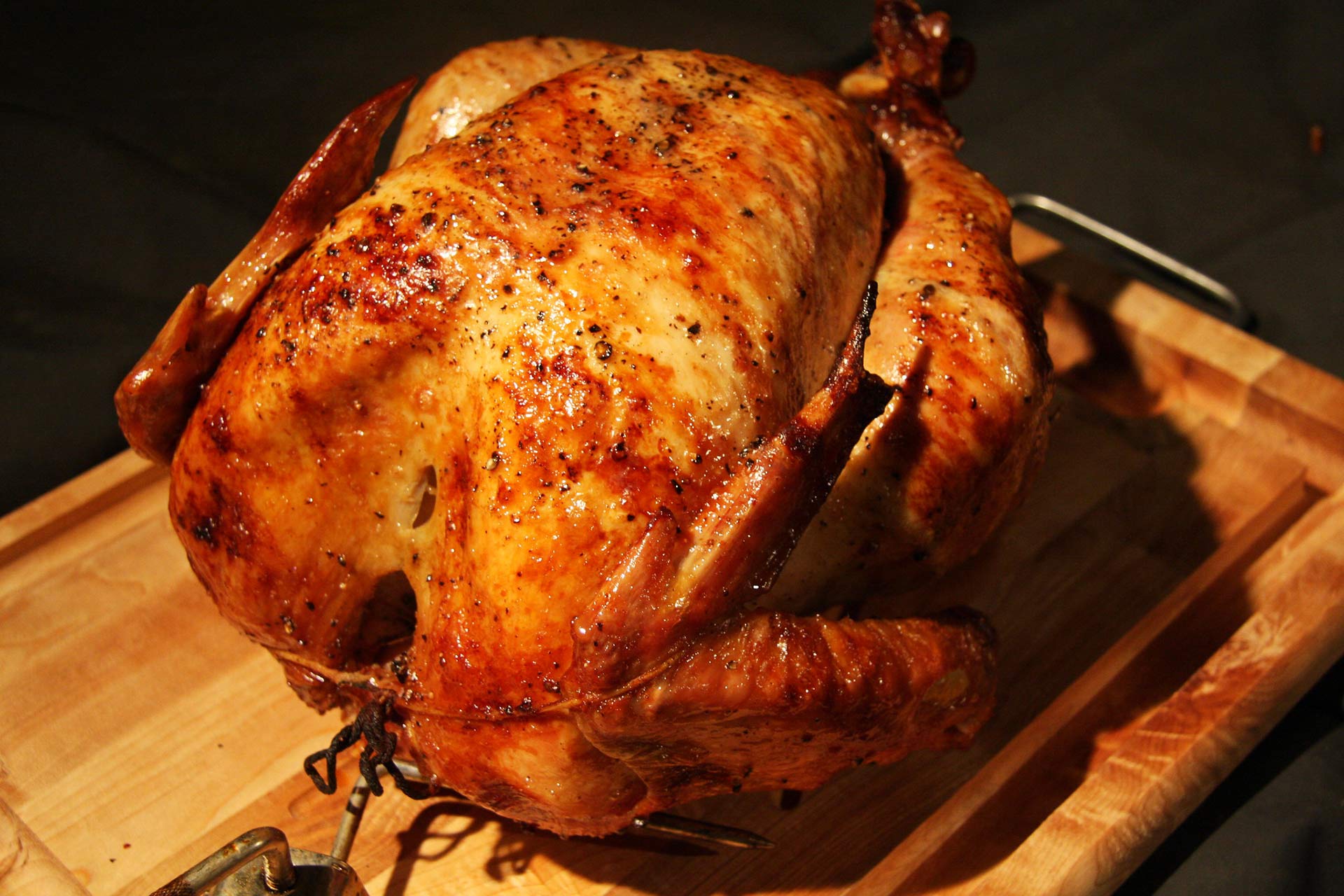 A rotisserie turkey cooked to a golden brown.
CC BY-NC-SA 2.0. / Another Pint Please
The latest survey from the Arizona Farm Bureau's annual Thanksgiving Dinner Price Survey reports Arizonans are paying nearly 45% more for their Thanksgiving dinner than in 2021. The average cost of a turkey dinner this year is $71.88, which is the highest recorded price since 1993.
Inflation is the culprit of higher food prices, according to economists. Global events like the war in Ukraine, rising energy costs, and lingering supply chain issues from the pandemic are still having ripple effects on consumers' wallets.
The Farm Bureau has tracked the price of a number of Thanksgiving staple items such as stuffing, sweet potatoes, and pumpkin pie for three decades. The cost of turkey alone has increased 65% since 2021.

The Farm Bureau recommends cutting coupons, making a Thanksgiving meal budget, and splitting the costs of food with family members to stay on track.