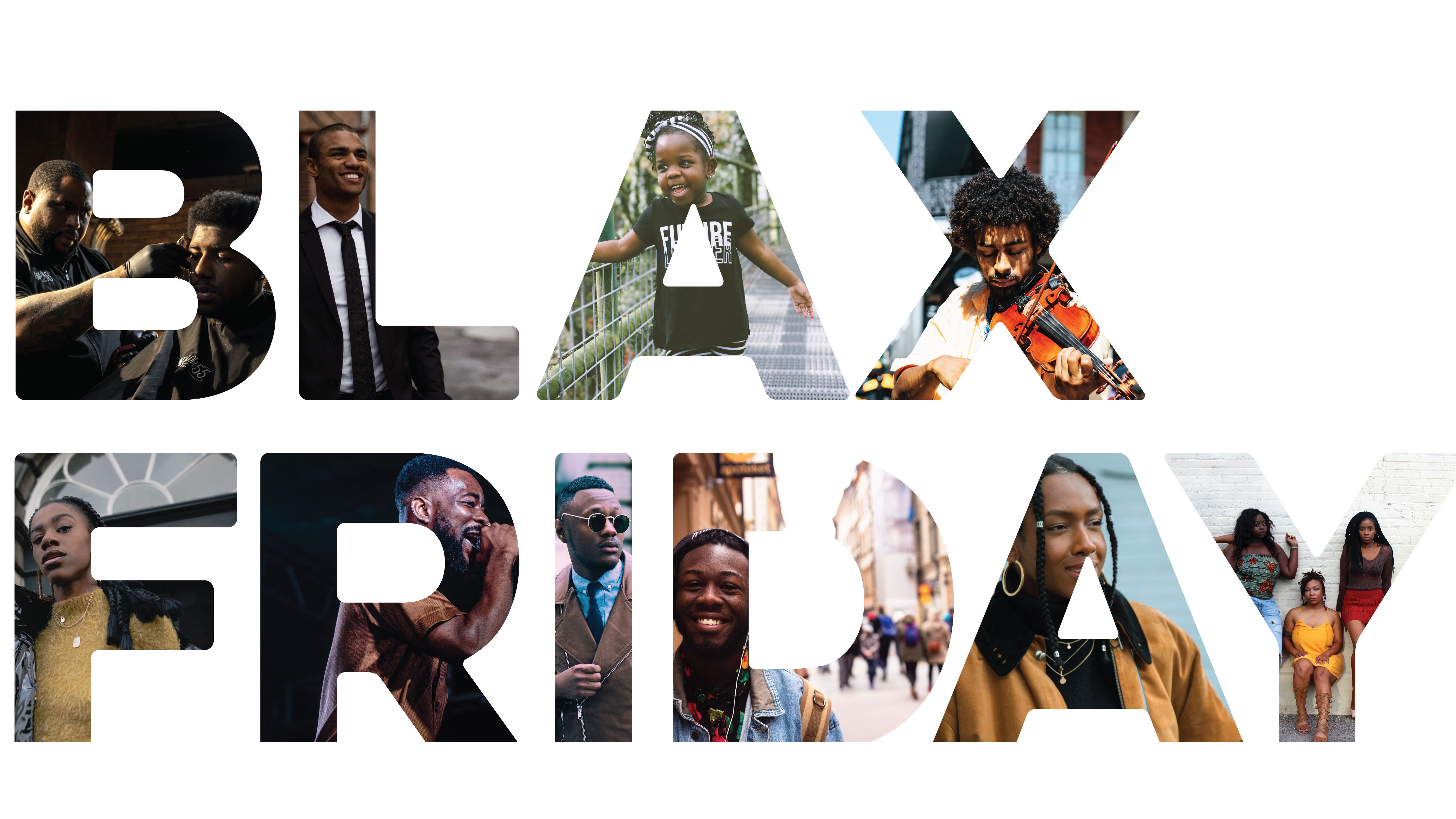 "Blax Friday" is an accessible directory of Black-owned business across the state of Arizona.

courtesy Ashley La Russa
Featured on the March 4th, 2021 edition of ARIZONA SPOTLIGHT with host Mark McLemore:
Meet entrepreneur Ashley La Russa, founder & owner of Roux Events. Her creation Blax Friday provides the largest accessible directory of Black-owned businesses in Arizona. Mark talks with La Russa about the ways she has found to help these businesses navigate the pandemic.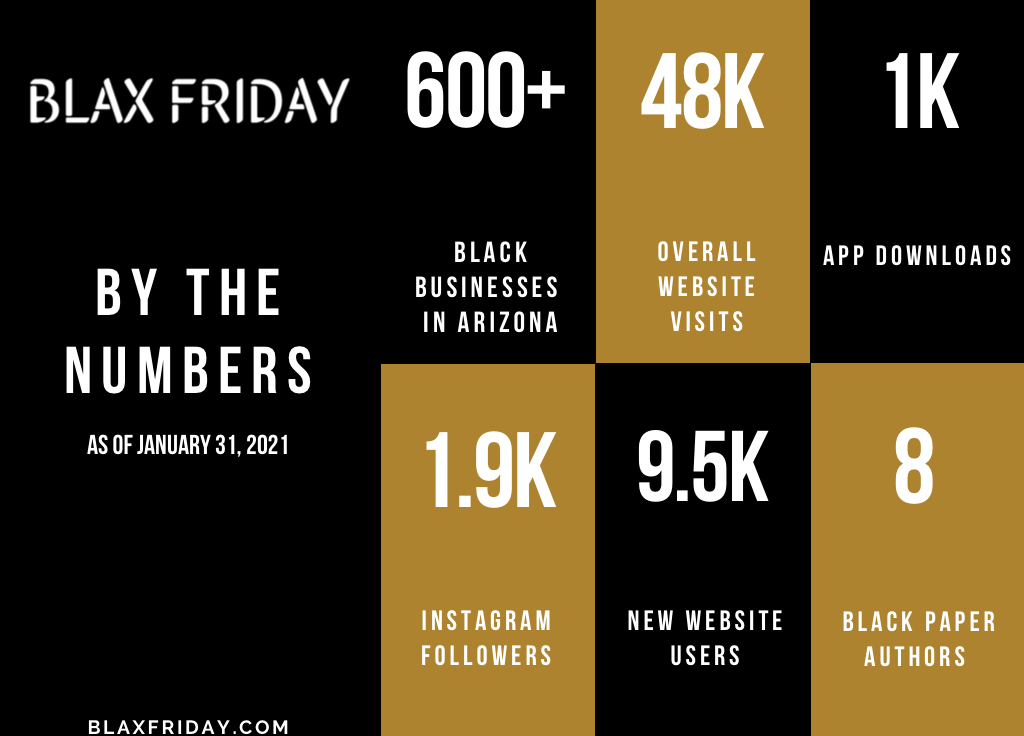 Some relevant statistics to the success of the Blax Friday directory.

courtesy Ashley La Russa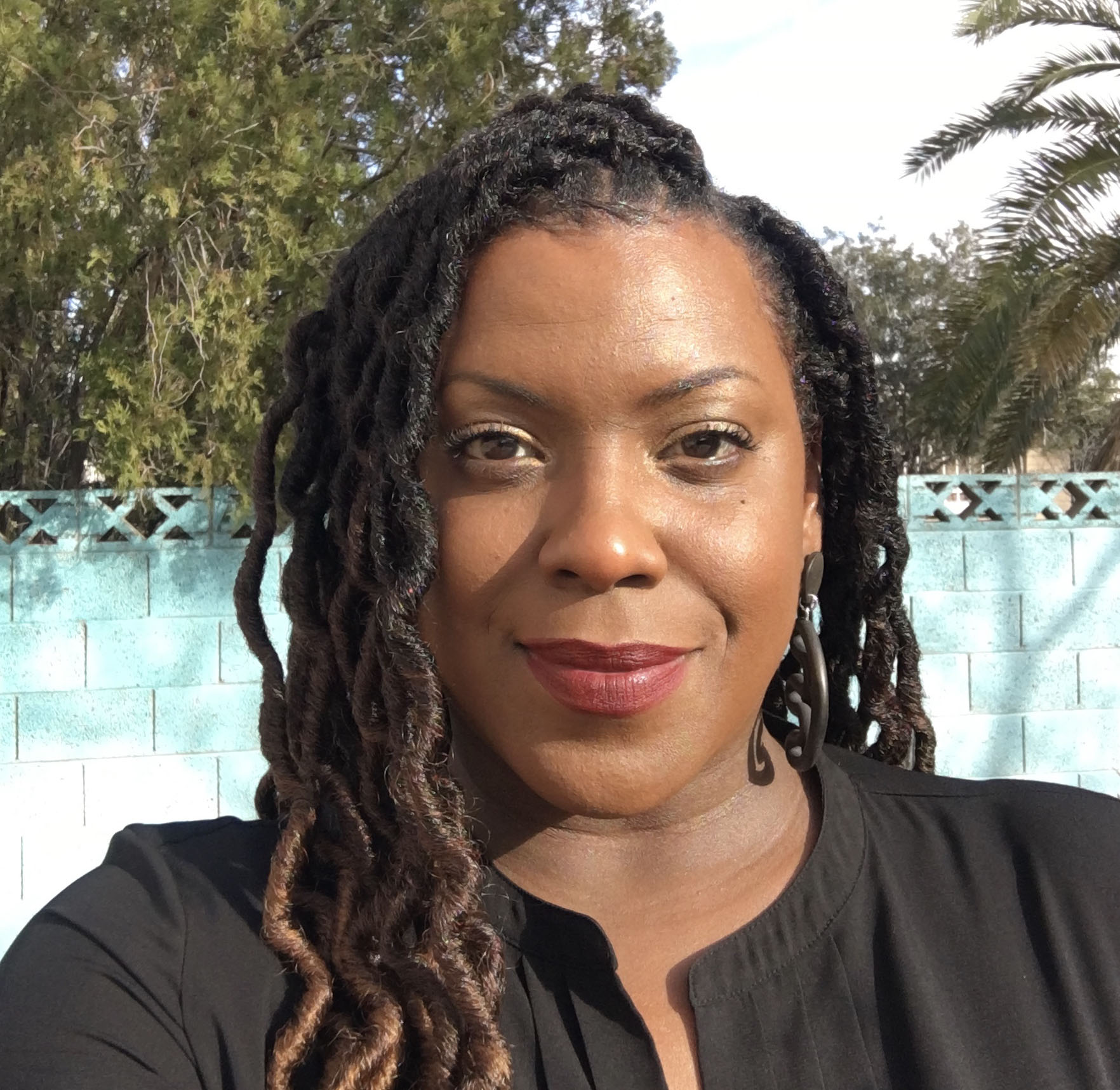 Ashley La Russa, founder of Roux Events and the Blax Friday directory.

courtesy Roux Events
For the first time since the 1950s, Tucson did not hold its official gem, mineral and fossil showcase in February because of the pandemic. Even though separate, smaller shows are scheduled to be held in April, the cancellation had a major economic impact. Tony Paniagua reports on how two local merchants are moving foward.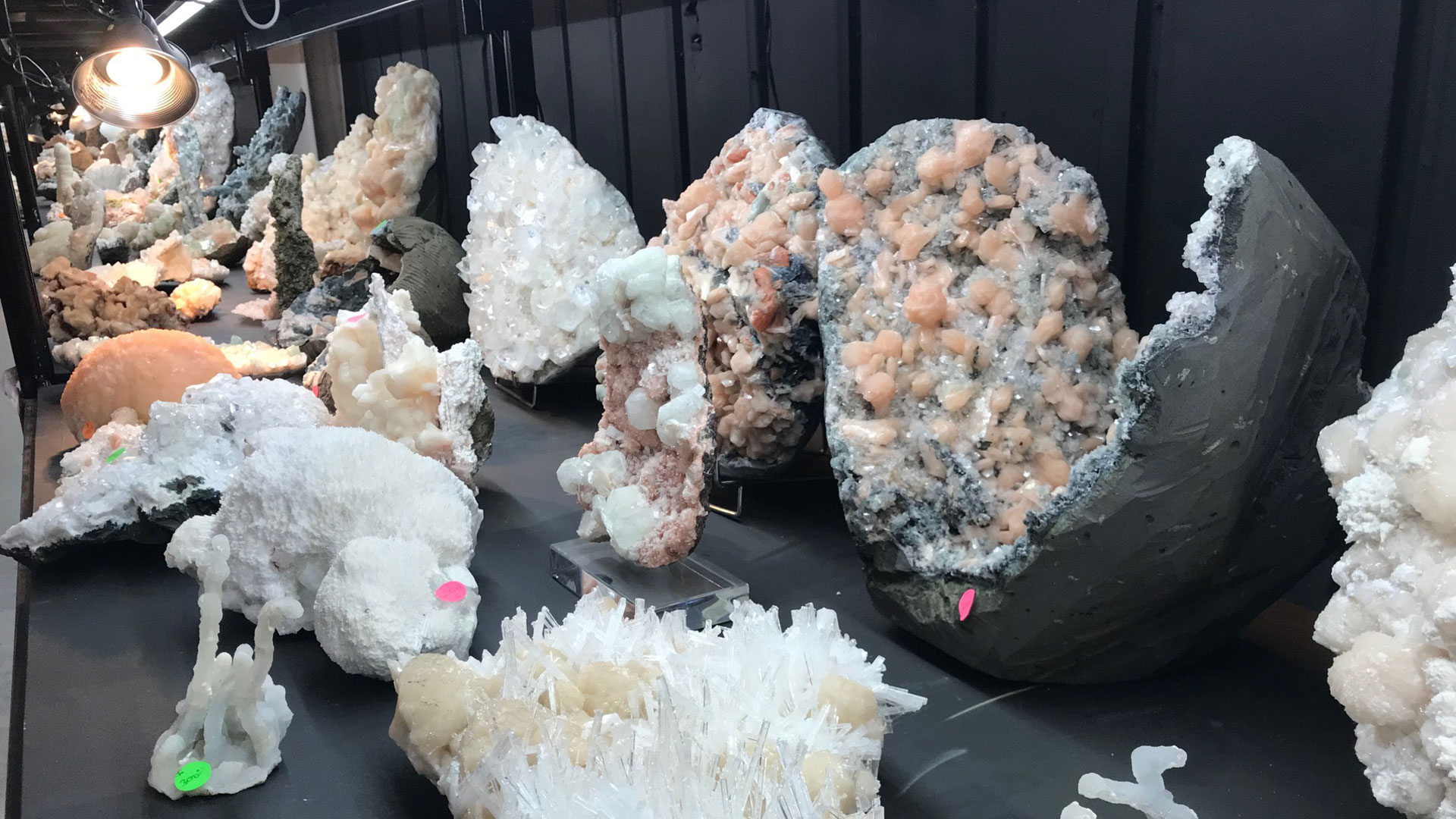 Superb Minerals leases a 12,000 square foot warehouse in Tucson where it can sell items all year, not just during the Tucson Gem, Mineral and Fossil Showcase, which was cancelled in 2021.
Tony Paniagua /AZPM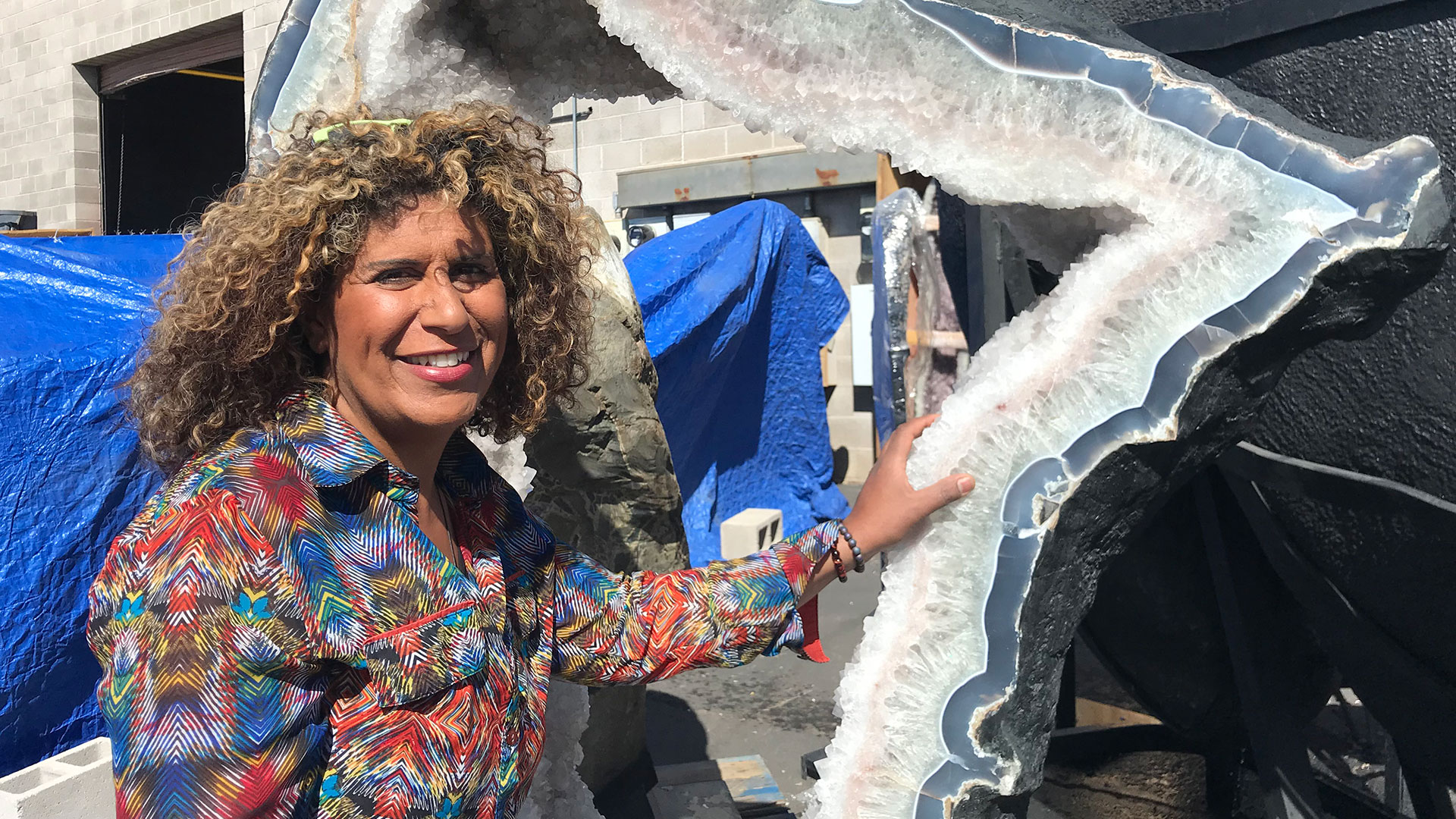 Michal Mael is known as the "Queen of Rocks" in the importing world. She started her company in Los Angeles in the 1990s and says Tucson is an important stop each year.
Tony Paniagua /AZPM
Arizona Spotlight contributor Adiba Nelson's new essay in The Washington Post is about how her parenting skills have evolved to keep pace with her 11-year-old daughter's "tween attittude", and why her daughter's outbursts often have Adiba smiling on the inside.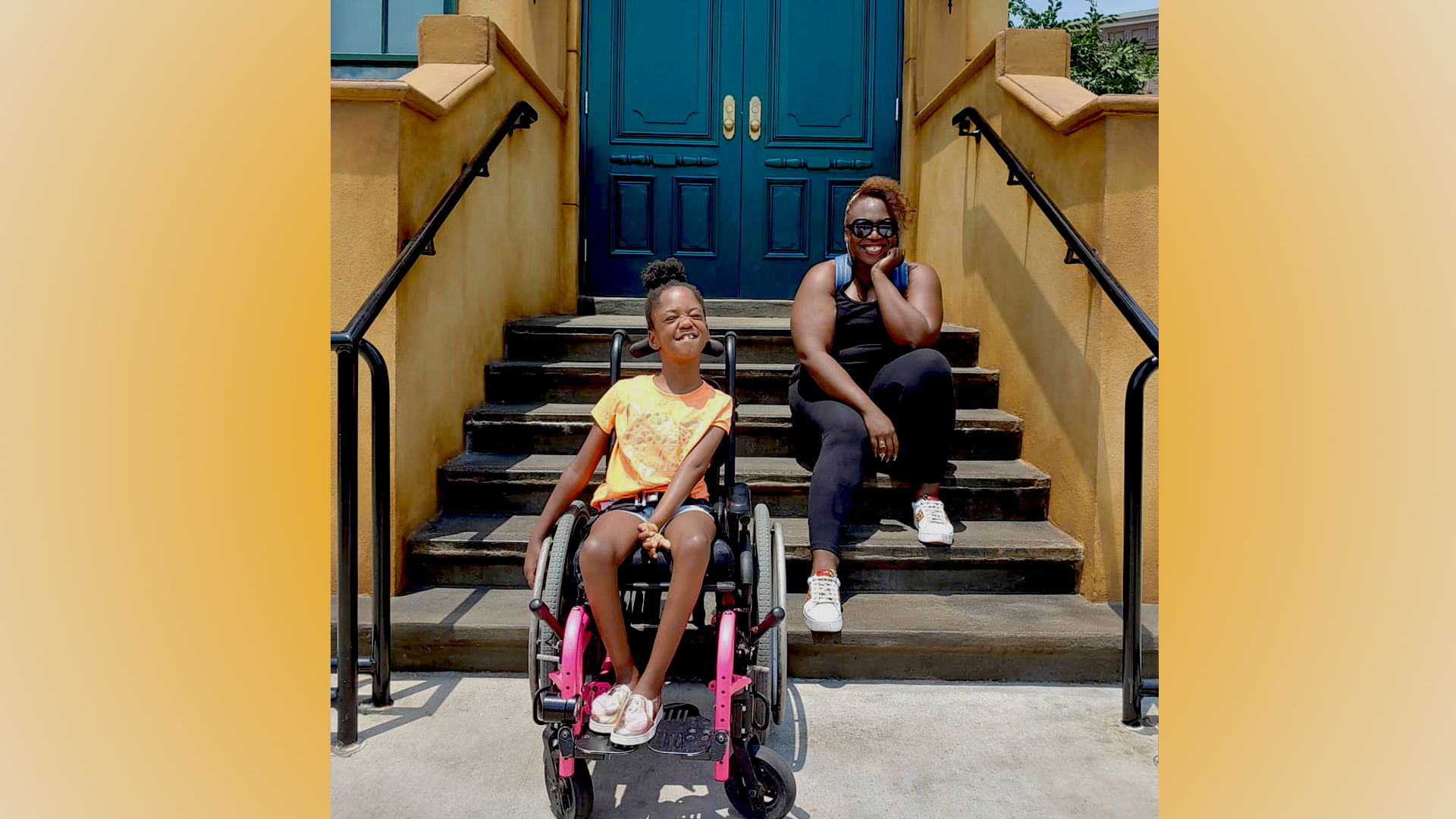 Adiba Nelson with her daughter Emory.
Courtesy of Adiba Nelson
— And, John Coinman is a singer and a songwriter who has spent decades traveling the world with his music. He shares an emotional song that was written before the pandemic began, but seems to express so many of the emotions that have come along with it. "Love is Everywhere" is featured on Coinman's sixth studio album, Under the Sun.
Listen to a Spotlight Session featuring John Coinman: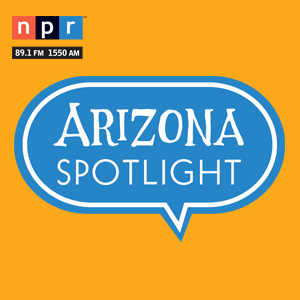 John Coinman - vocals, guitar & harmonica
Recorded and mixed by Jim Blackwood in the AZPM Radio Studio on 1-17-2020.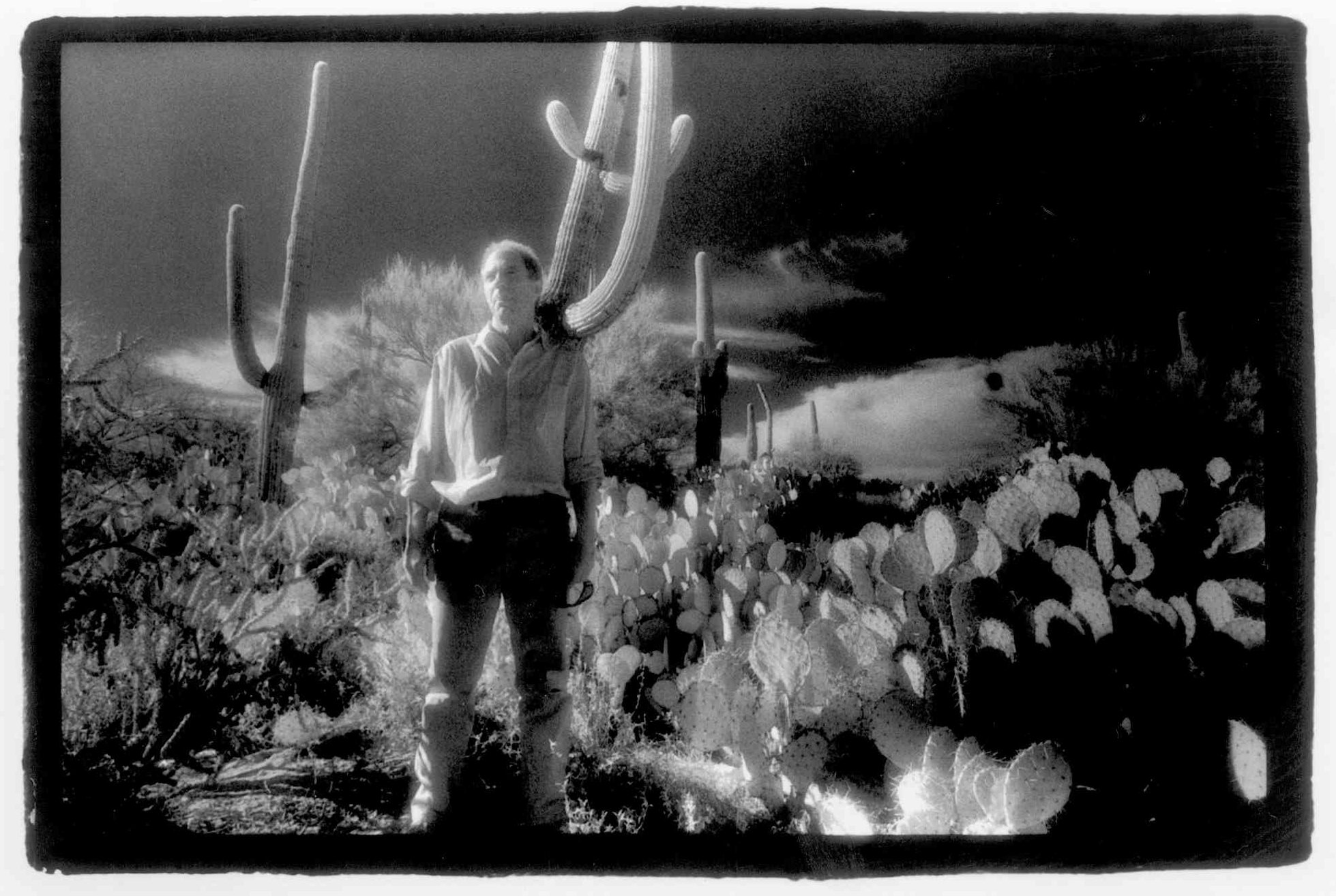 John Coinman in the desert.
© John Coinman