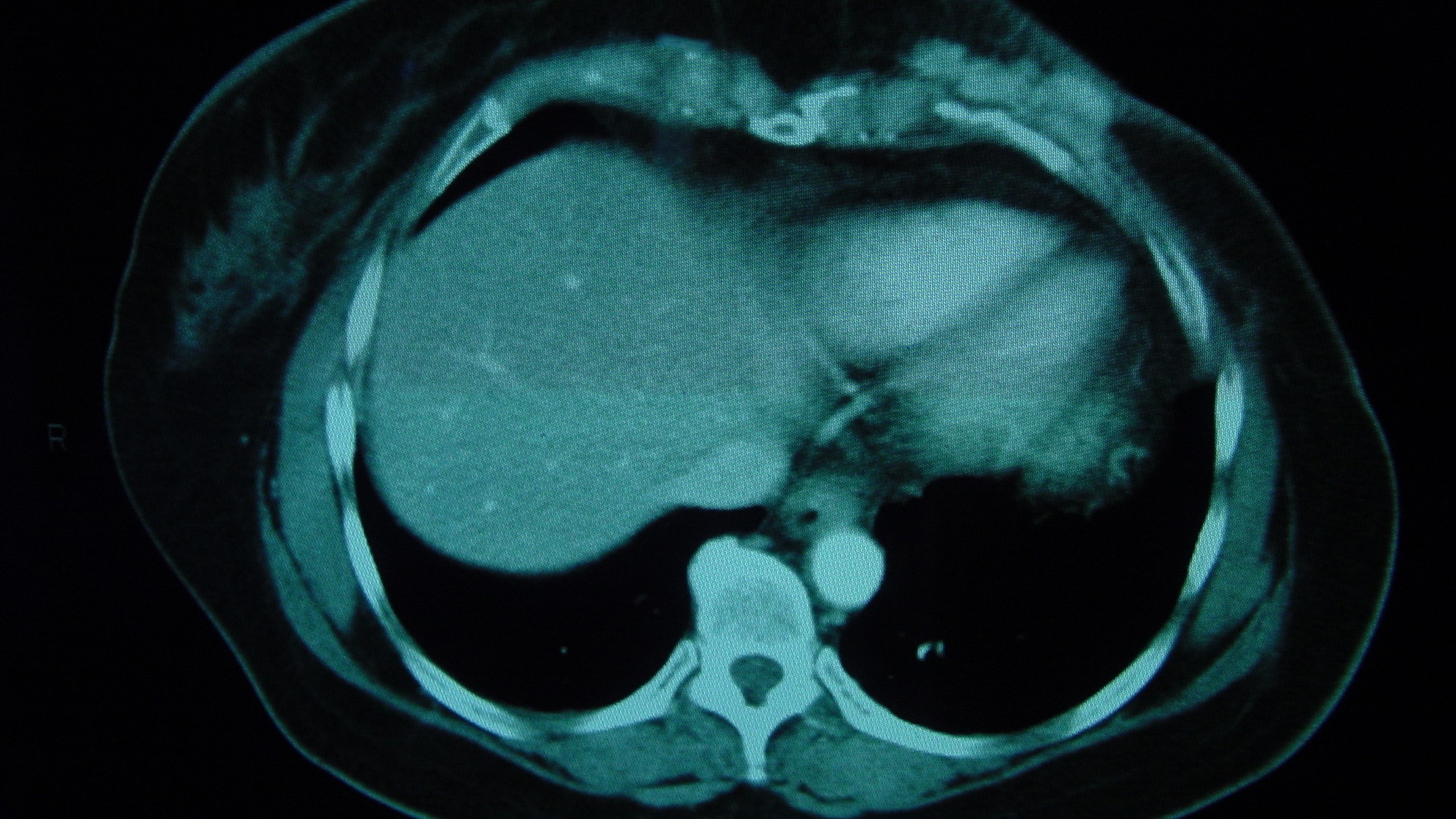 Scan of a cancerous tumor reoccurrence within a breast after a mastectomy.
Courtesy of the University of Arizona
A recent study out of the University of Arizona found disparities between which breast cancer treatments Indigenous women chose versus what white women pick.
The two choices for breast cancer treatment are mastectomy, which removes all the breast tissue, and lumpectomy, which removes the tumor and some tissue. The process around lumpectomies is also sometimes called breast conservation.
The research led by Dr. Jennifer Erdrich, an assistant professor with the UA Department of Surgery, included almost 170,000 women. She said the survival outcomes are about the same for the treatments, yet more Indigenous women are getting mastectomies.
According to a UA press release, 41% of American Indian and Alaska Native women get mastectomies and 59% get lumpectomies, while 34% of white women get mastectomies and nearly 66% get lumpectomies.
And though survival is about the same, she said women after a lumpectomy generally have more self-confidence and sexual function, a shorter recovery time and less pain. With breast conservation radiation is included, but she said it may also include chemotherapy, anti-hormonal pills, and a variety of specialists.
"We assemble a team of medial oncologists, radiation oncologist surgical oncologists — it takes a village to save the breast," Erdrich said. "In a resource poor area that doesn't have all of these multiple disciplinary specialists, sometimes the mastectomy is maybe going to be the only choice because we can't provide the other types of care that go with lumpectomy "
For example, Erdrich's says a cancer center that opened in Tuba City on the Navajo Nation in 2019 was the first of its kind to operate on tribal land in the U.S.
Anecdotally, Erdrich said Arizona surgeons thought they did more mastectomies on Native women than lumpectomies, but because she and her team broke down the data down by region they discovered the numbers for the Southwest did not show a statistically significant difference between the groups. But there were disparities in other regions.
"Alaska and the northern plains — those were the two regions that had the greatest disparity, and really they were driving the conclusion that there's an overall disparity, because their disparity was so profound, it elevated the disparity all Native groups across the country," Erdrich said.
At this time, they're only hypothesizing the reasons leading to the disparities, but geography, access and socioeconomic status are a few of her team's guesses.