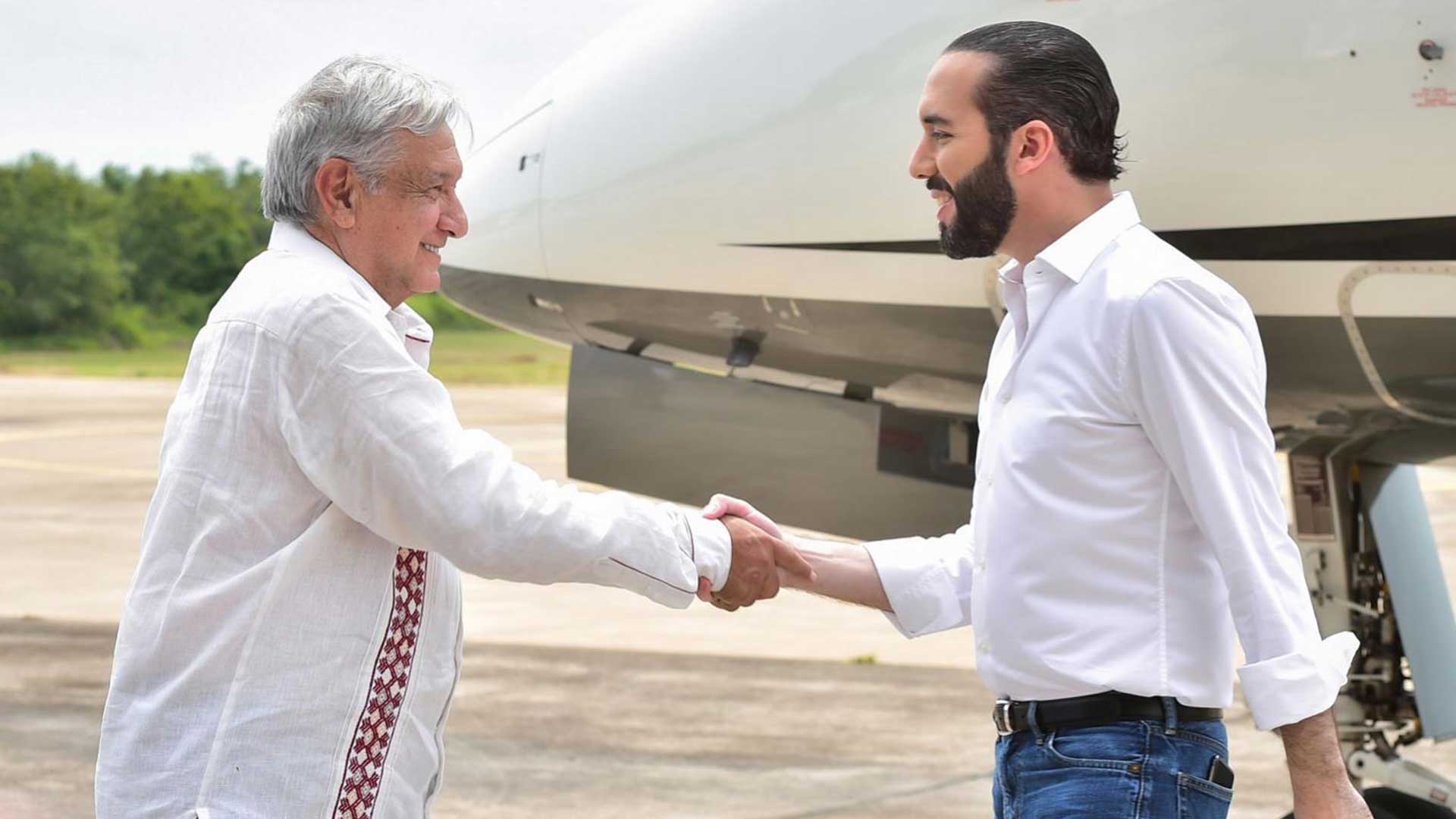 Mexcio President Andrés Manuel López Obrador and El Salvador President Nayib Bukele in Chiapas, Mexico.
Office of the Mexican President
MEXICO CITY — Mexico continues to expand its operations to detain and deport migrants. But its president also started a parallel strategy to fight migration: investing in trees across Central America.

Mexico's president, Andrés Manuel López Obrador, said the plan is to stop migration with new employment opportunities in southern Mexico, Guatemala, Honduras and El Salvador. The investment would go into growing fruit and wood trees.
Nayib Bukele, the recently-elected president of El Salvador, met with López Obrador in Chiapas on Thursday. His country will be Mexico's first beneficiary.
"You [Mexicans] don't eat Salvadoran pupusas as we [Salvadorans] eat Mexican tacos, but trust me: Both of our countries are the same people," Bukele said jokingly, adding that López Obrador is setting an example to the rest of the world with this policy.
López Obrador said the initial investment in El Salvador is for $30 million. According to López Obrador, part of these efforts is to avoid trade conflicts with the U.S., but it's also an expression of faith.
"Doesn't the Bible say, 'Be nice toward outsiders'?" López Obrador said at a public event.
The Mexican president said President Donald Trump understands Mexico's perspective. López Obrador also said he would like to meet with his American counterpart in September.