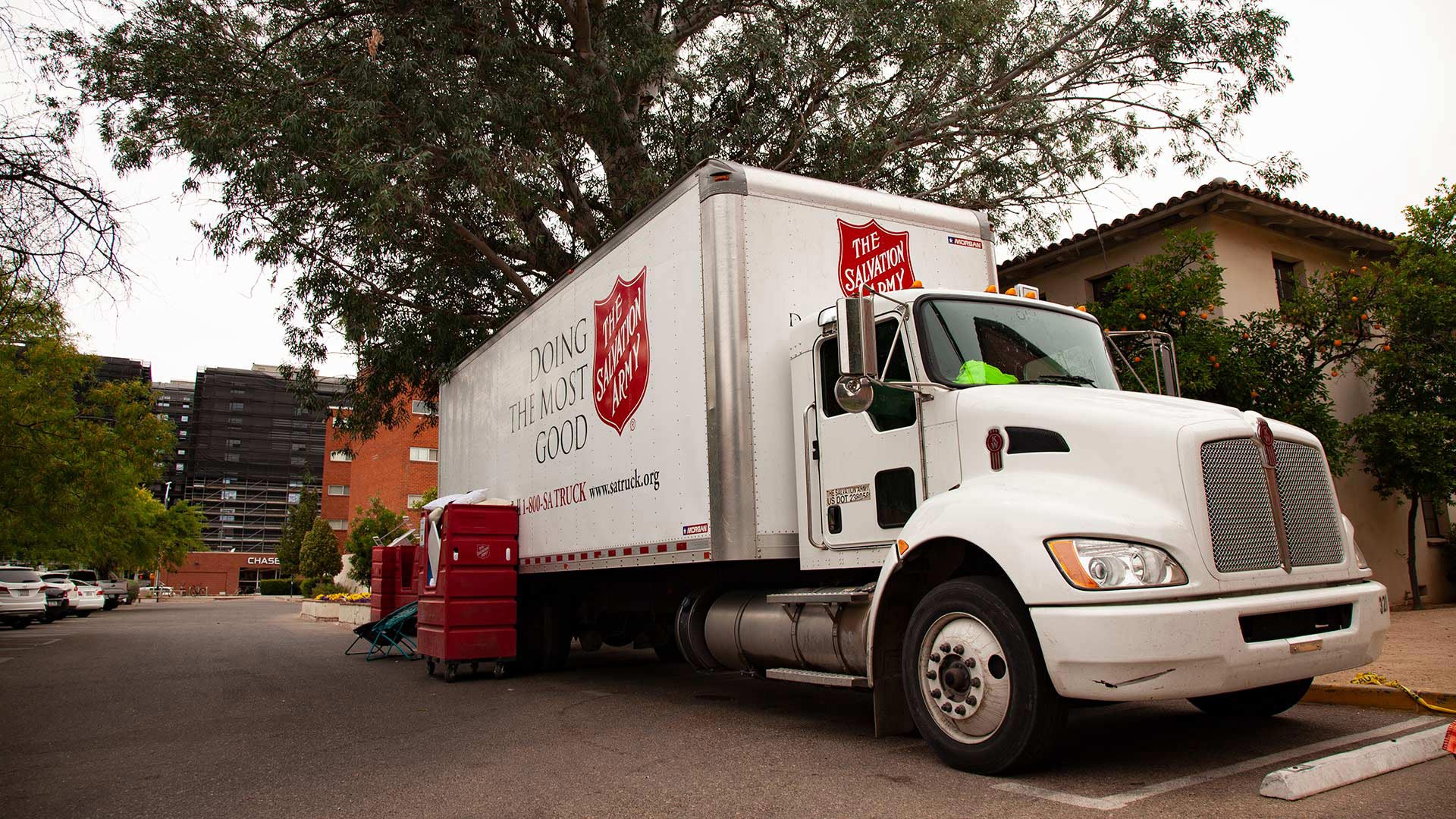 A Salvation Army truck on the UA campus at the end of the 2018-19 school year.
Nick O'Gara/AZPM
The end of the semester at the University of Arizona now means the beginning of bargains at Tucson Salvation Army stores.
The Salvation Army is partnering with UA Housing to collect and sell household items students leave behind as they depart campus this weekend. Sustainability coordinator Jill Burchell says visitors will find all sorts of reusables.
"Whether that be a fridge, a microwave, a rug, a lamp, a mirror, a mattress pad," said Burchell. "They're just going to be where it makes sense in the store, if it's electronics, or clothing. There's not going to be a separate display of dorm items, but they are going to be worked into the inventory."
Those items will be available at Salvation Army stores starting Monday.
The UA's "Dodge the Dumpster" program is designed to reduce the number of items that go to the landfill when students move out of their dorms. In recent years, the annual rummage sale has brought crowds and high demand for electronics. This is the first time for the Salvation Army partnership.