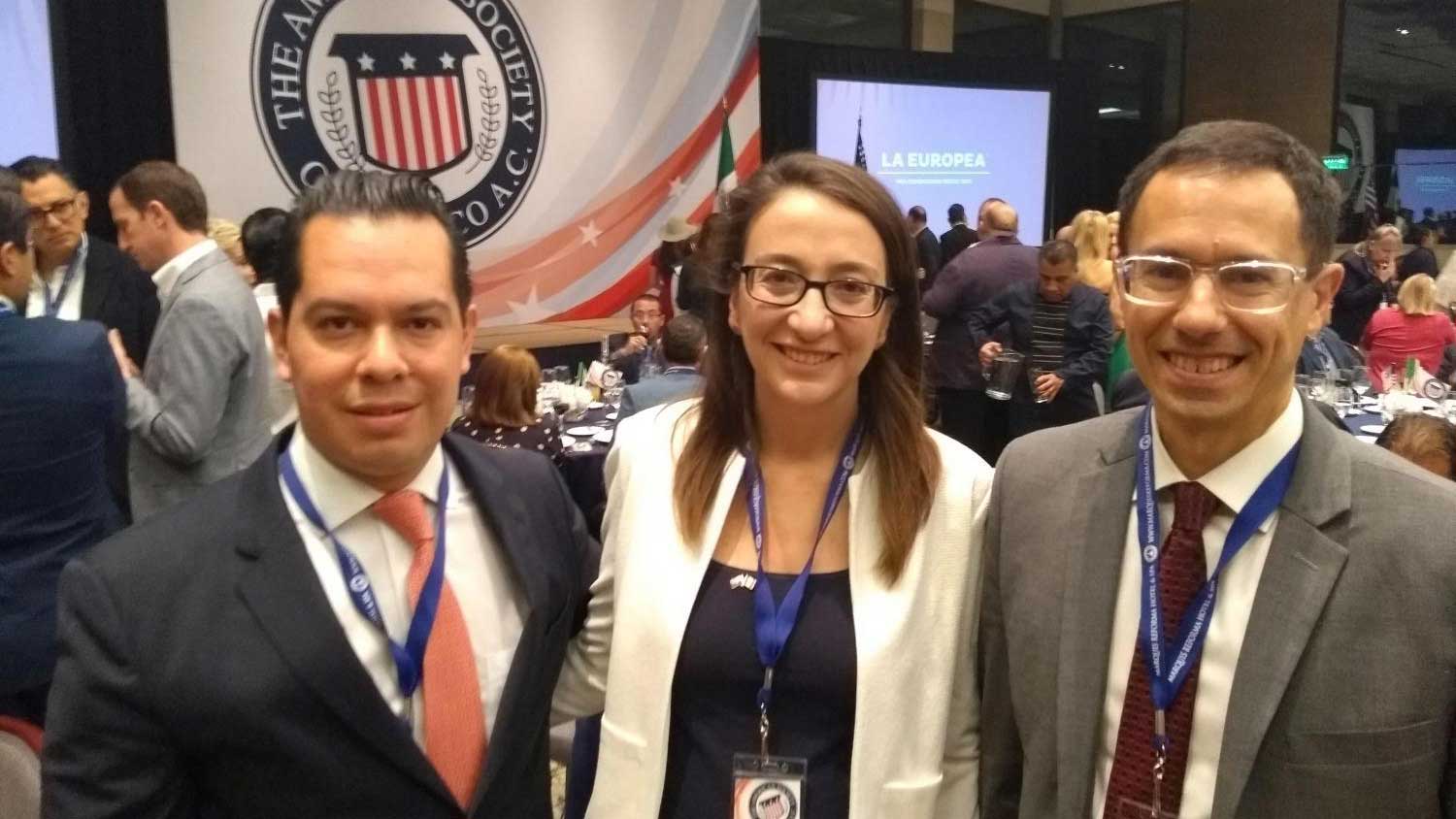 VIEW LARGER From left, trade representative in Mexico City José Andrés García, Arizona Trade and Investment Office in Mexico director Natalia Pérez and Arizona Chamber of Commerce and Industry President Glenn Hamer at an American Society of Mexico event.
MEXICO CITY — The president a leading Arizona business group expects the U.S. Congress to ratify the U.S.-Mexico-Canada Agreement (USMCA) soon to improve the state's economy — regardless of a possible impeachment process.
Glenn Hamer is president of the Arizona Chamber of Commerce and Industry. He said he believes the trade agreement will pass, even while Democrats conduct an impeachment inquiry into president Donald Trump.
"The Congress can and will walk and chew gum at the same time. I don't believe it's going to harm the chances at all. In fact, I could make an argument that it will improve the chances because there is a pressure for the Democrats to demonstrate that they can govern," Hamer said.
For Hamer, the USMCA would have a positive impact on Arizona's economy because 230,000 jobs are tied to trade with Mexico and Canada. He said Arizona Congressman Greg Stanton, who advocates for trade, could have a critical role in pushing for the agreement.
Hamer said he invited the U.S. ambassador in Mexico, Christopher Landau, to visit Arizona and the border.