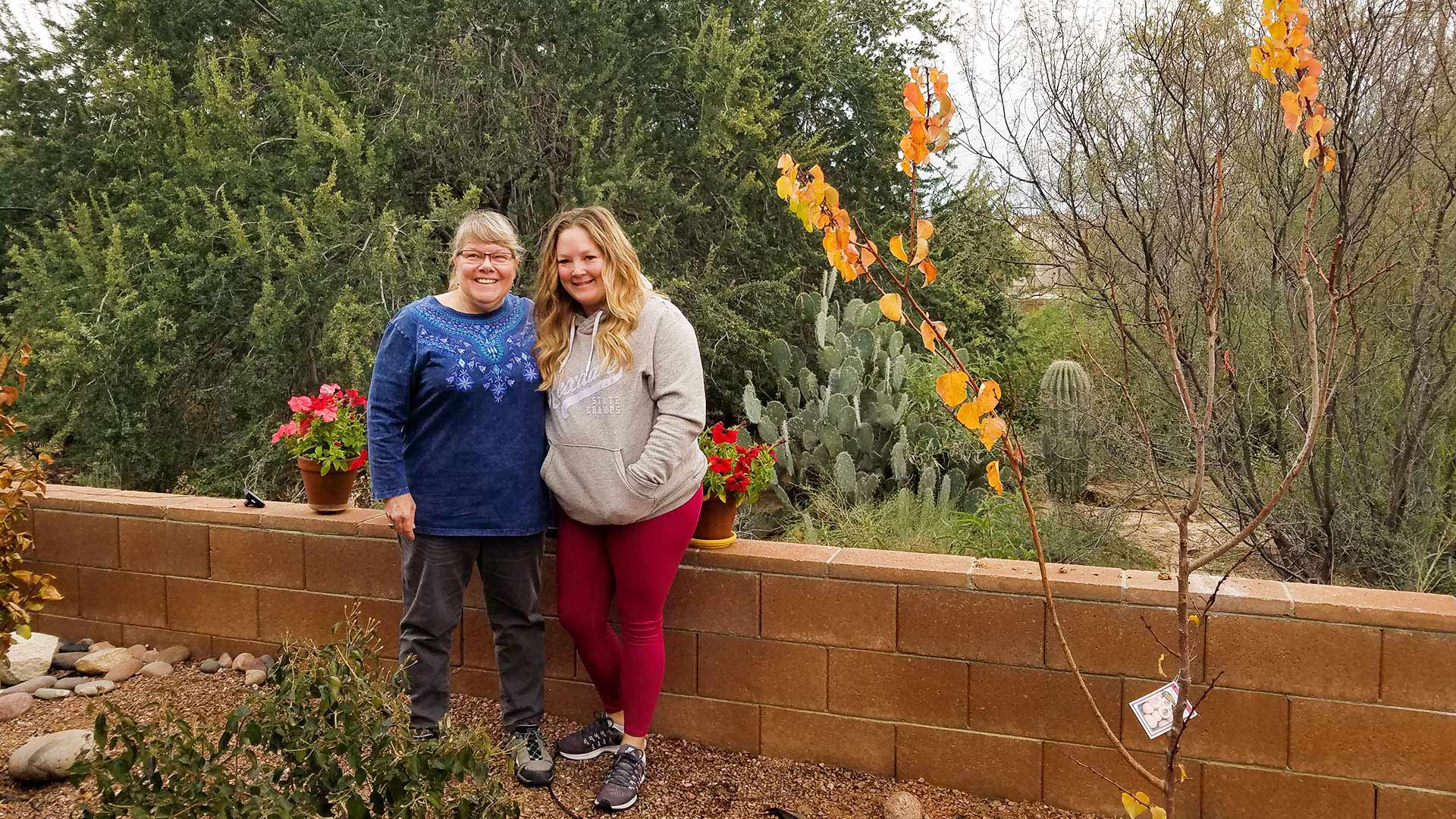 Susan Mergenthal, left, and Michelle Criner are federally contracted employees who say they've been impacted by the federal government shutdown.
Candace Manriquez Wrenn/AZPM
An estimated 800,000 federal workers will not receive a paycheck today due to the government shutdown, and that number doesn't include contract workers.
Michelle Criner is a graduate student at the University of Arizona and a federal contract worker for the National Parks Service.
She says while many federal employees have been affected by the shutdown, she has even fewer options than her colleagues who aren't student workers.
"I'm not a graduate assistant or a [teaching assistant]. It's more like a student position, where I'm just paid an hourly wage. I can work up to 24 hours a week in the position at the university. I don't earn sick time or vacation, so I'm just out."
Criner says she knows the university's hands are tied, but she wishes elected officials would come to a solution sooner rather than later.
Like Criner, Susan Mergenthal works at the University of Arizona, but her position as an archivist is federally funded by the National Parks Service. She says she's lucky because she has a pension from a previous career.
"I'm a fortunate one that I am on a second career, so I have a small pension from my first career as a school librarian. I can at least pay my mortgage and my utilities."
Despite having a pension, Mergenthal is also having to tap into vacation time she was hoping to use to visit her unborn grandchild in Alaska.
"That was my Christmas present. My daughter sent me a little ultrasound picture up there. I'm going to be a grandma for the first time. Anyway, I was saving my leave time for that. That makes me the saddest."
Mergenthal says she just wants to get back to work and that using government workers as a bargaining chip is unacceptable. She says she's tried to contact the university to get more information, but has yet to hear anything.