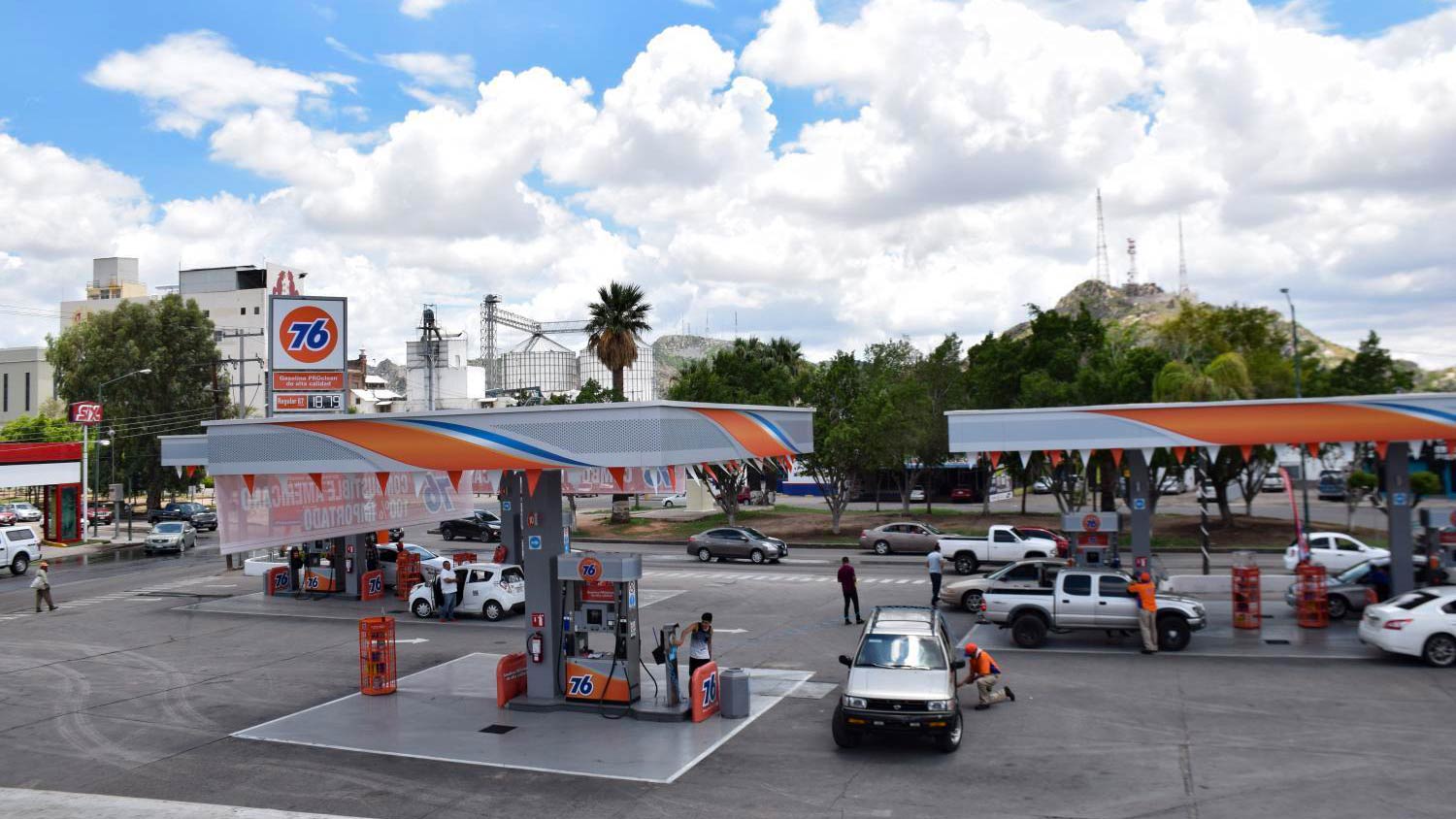 This 76 gas station in Hermosillo, Sonora, is one of three that Texas-based Phillips 66 opened on July 12, marking the company's debut in Mexico.

Kendal Blust, Fronteras Desk
A Texas-based company opened a series of new gas stations south of the Arizona border last week as part of a larger reform that has led private energy companies to move into Mexico. But Mexico's new president has vowed to review some of those reforms.
Three new orange and blue 76 gas stations opened in Hermosillo, Sonora, on July 12. It was the first venture in Mexico for Phillips 66, the company that also owns Conoco and 76.
Mexico's controversial energy reform act opened the door for U.S. companies to sell gas south of the border in recent years. U.S. companies, including Chevron and Arco, have already opened gas stations in Mexico, and other companies are working to enter the market as well.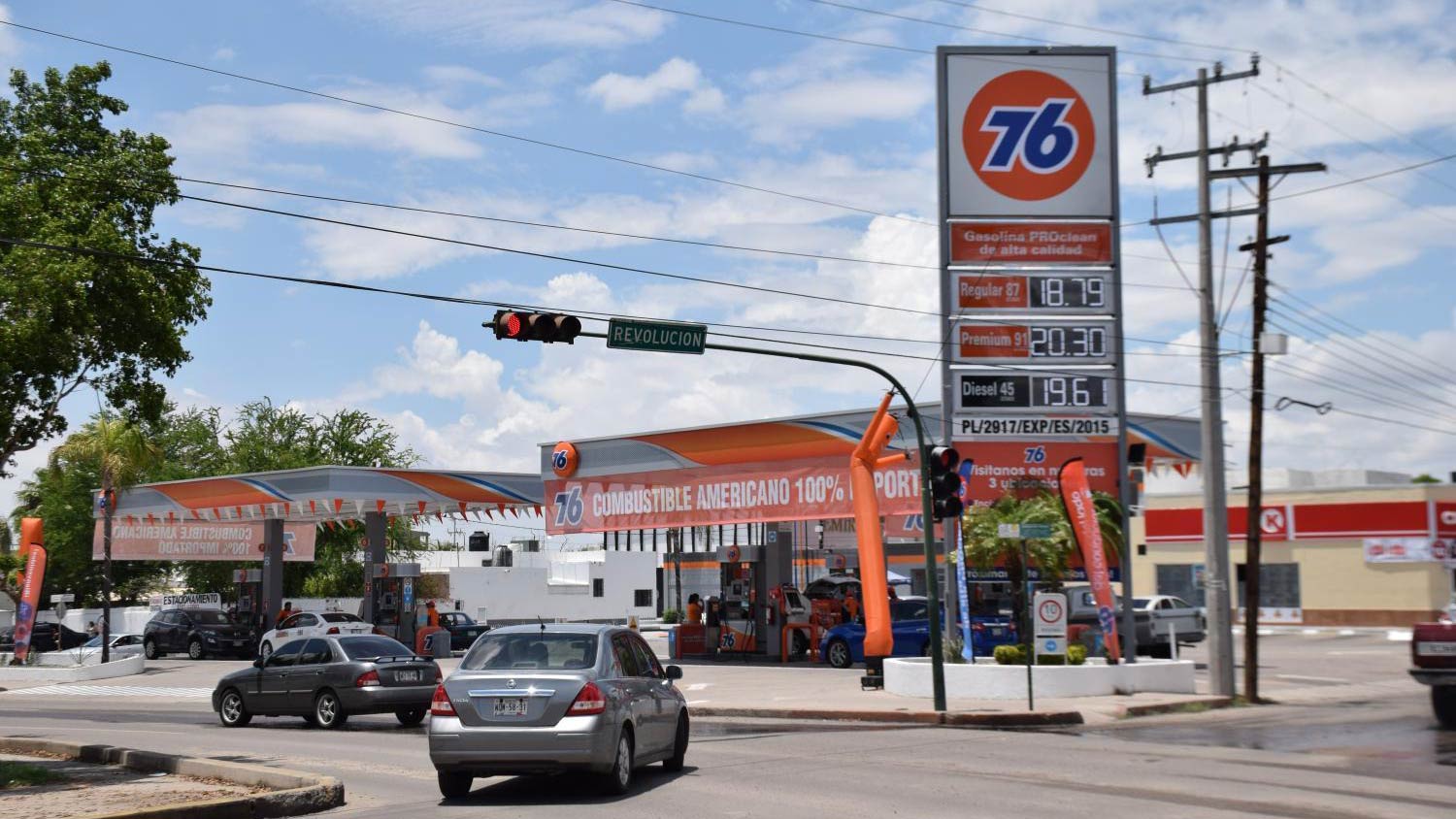 Mexico's energy reform opened up the market for private companies to sell gasoline, competing with state-owned Pemex gas stations.

Kendal Blust, Fronteras Desk
There has been speculation that President-Elect Andrés Manuel López Obrador might reverse some of the changes. However, since winning the July 1 election, he hasn't announced that he will roll back any of the reforms.
Reynold Gonzalez, the chief financial officer for Windstar, the company opening the Phillips 66 stations in Mexico, said his company is making "aggressive plans" for further expansion into Mexico, something they wouldn't be doing if they had concerns about shifts in the energy reform policies.
"We are an example of a positive result of the energy reform act," he said, adding that he believes U.S. competition is a force that can improve the quality and value of gasoline for Mexican consumers.
Windstar, which is licensed to open and operate Phillips 66 gas stations in 8 northern Mexican states, is opening another station in the Mexican state of Chihuahua this week, Gonzalez said. The company plans to have 25-30 new stations in Sonora alone by the end of the year.