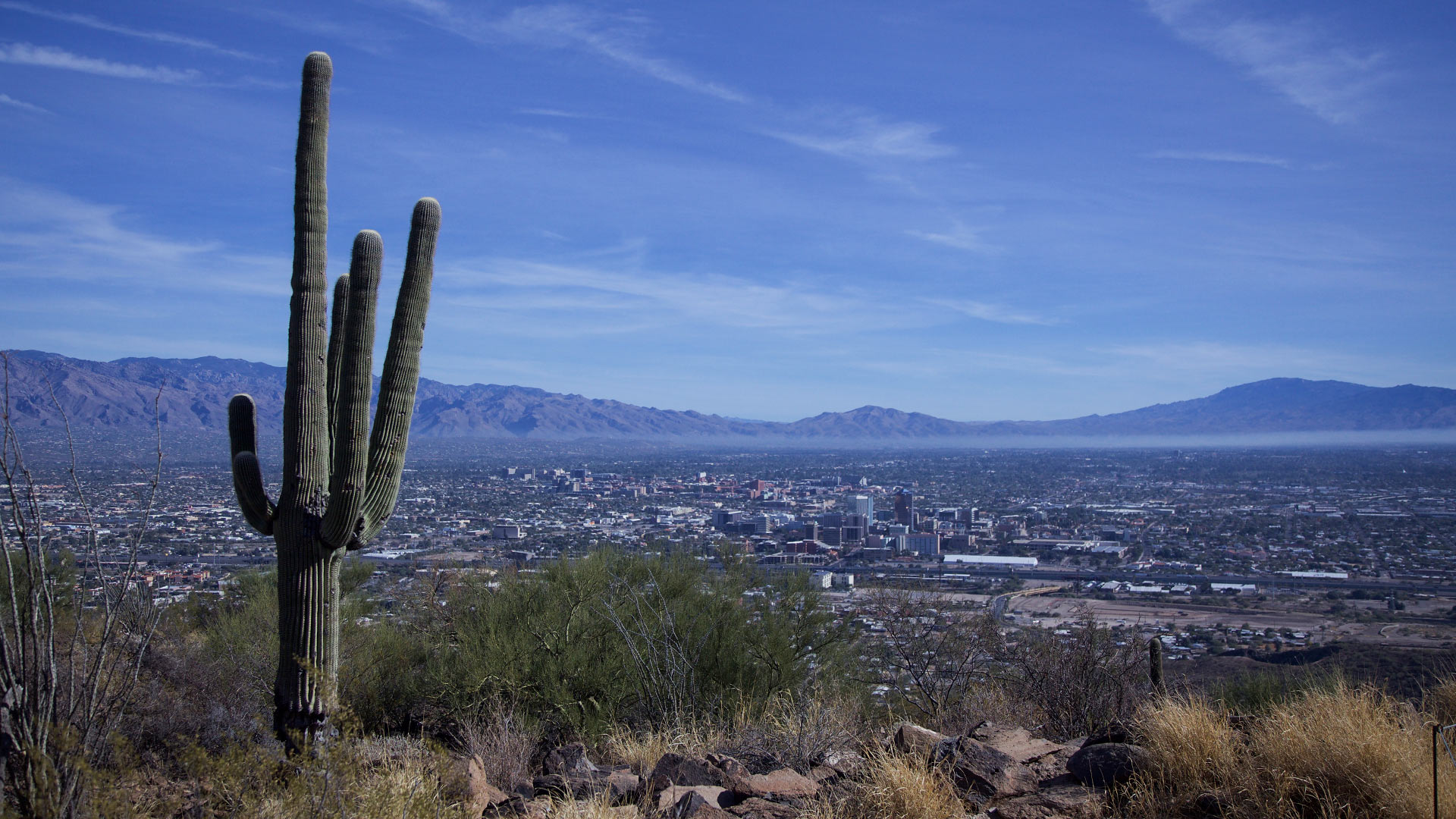 A view of downtown Tucson from the west, January 2018.
Nick O'Gara, AZPM
The city of Tucson is considering creating an incentive for businesses interested in relocating to Tucson by cutting down on the costs of access to water.
Tucson Water spokesman Fernando Molina said the water-infrastructure incentive program would provide the infrastructure to deliver water to parcels of land along the I-10 corridor and south of the airport that lack pipelines for water distribution.
OF the companies that have already expressed interest in relocating to Tucson, "we're primarily focusing on light industrial manufacturing and logistics type of industries," Molina said.
Such companies also have to qualify for the city's primary-jobs incentive, which would commit them to certain investments in facilities as well as wage and benefit requirements for employees.
Because of that, companies could ostensibly benefit from both incentive programs.
City Councilmember Paul Cunningham, who supports the initiative, said each high-paying job that comes in creates another job in the community.
"It gives us another tool in the tool box to prevent Maricopa county from stealing jobs from us," Cunningham said.
The city will pay $2.5 million a year for these projects. According to Molina, that won't affect Tucson Water customers.
"There's really no impact on their bill because these funds are already allocated for capital projects. It would just be a reprioritization," Molina said.
In order to qualify for the infrastructure-incentive program, the business must demonstrate green building practices. That means things like energy efficiency and sustainable water practices like rainwater harvesting.
The incentive is awaiting Tucson City Council approval.
Follow Brandon Mejia on Twitter or contact him via email at BMejia@azpm.org.