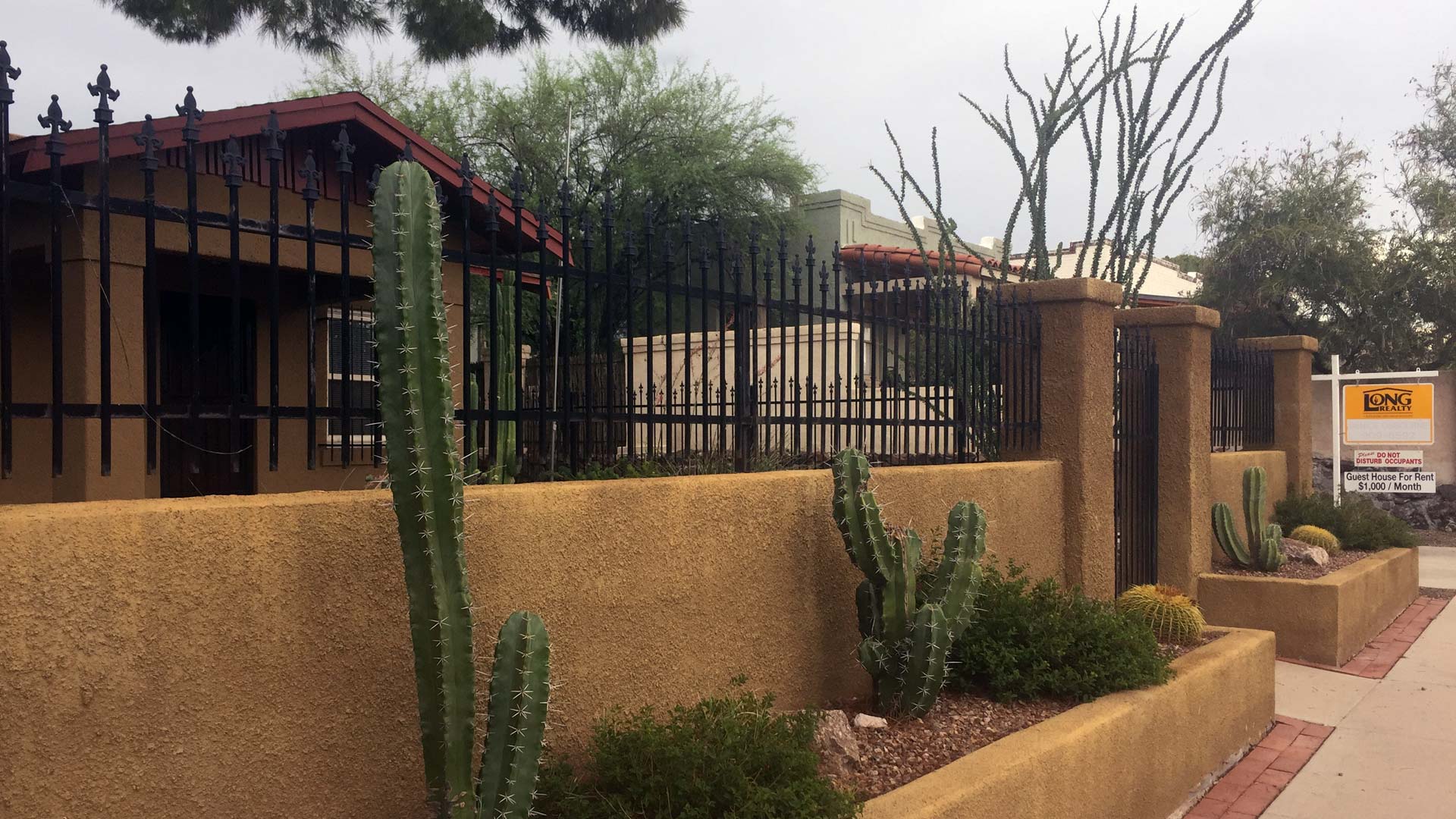 A For Rent sign in front of a home in the Sam Hughes neighborhood. (PHOTO: Jessica Stephens, AZPM)
Nearly one-fifth of mortgages taken out in Tucson in the second quarter of 2017 had a cosigner, according to numbers from real estate analysis company Attom Data Solutions.
That number is four percent higher than it was in the same quarter of 2016.
So what does it mean when a home is co-purchased?
"When you go to buy a house, it's most likely that you need help," said Attom Vice President Daren Blomquist. "So you're getting someone like your parents or other family members or friends or even in some cases companies who are doing this as a business to help you."
The practice of co-buying is most prevalent in large, expensive markets like San Jose, California or Miami, Florida. Blomquist said such markets often require buyers to stretch their financial limits to the point that lenders can be uncomfortable.
But that is not the case in a market like Tucson, where co-buyers tend to have credit issues.
"You have these buyers who are millennials with not a lot of deep credit history, and also potentially what we call boomerang buyers who lost their homes during the crisis and are now coming back to buy, but their credit isn't as strong because of the recession."
Those lower credit scores paired with stingier lending practices can make getting a loan expensive or problematic.
Blomquist said Tucson's instances of co-buying are on the rise, but still below the national average. If the practice because too commonplace, it can lead to a market that will suffer negative effects in an economic downturn.