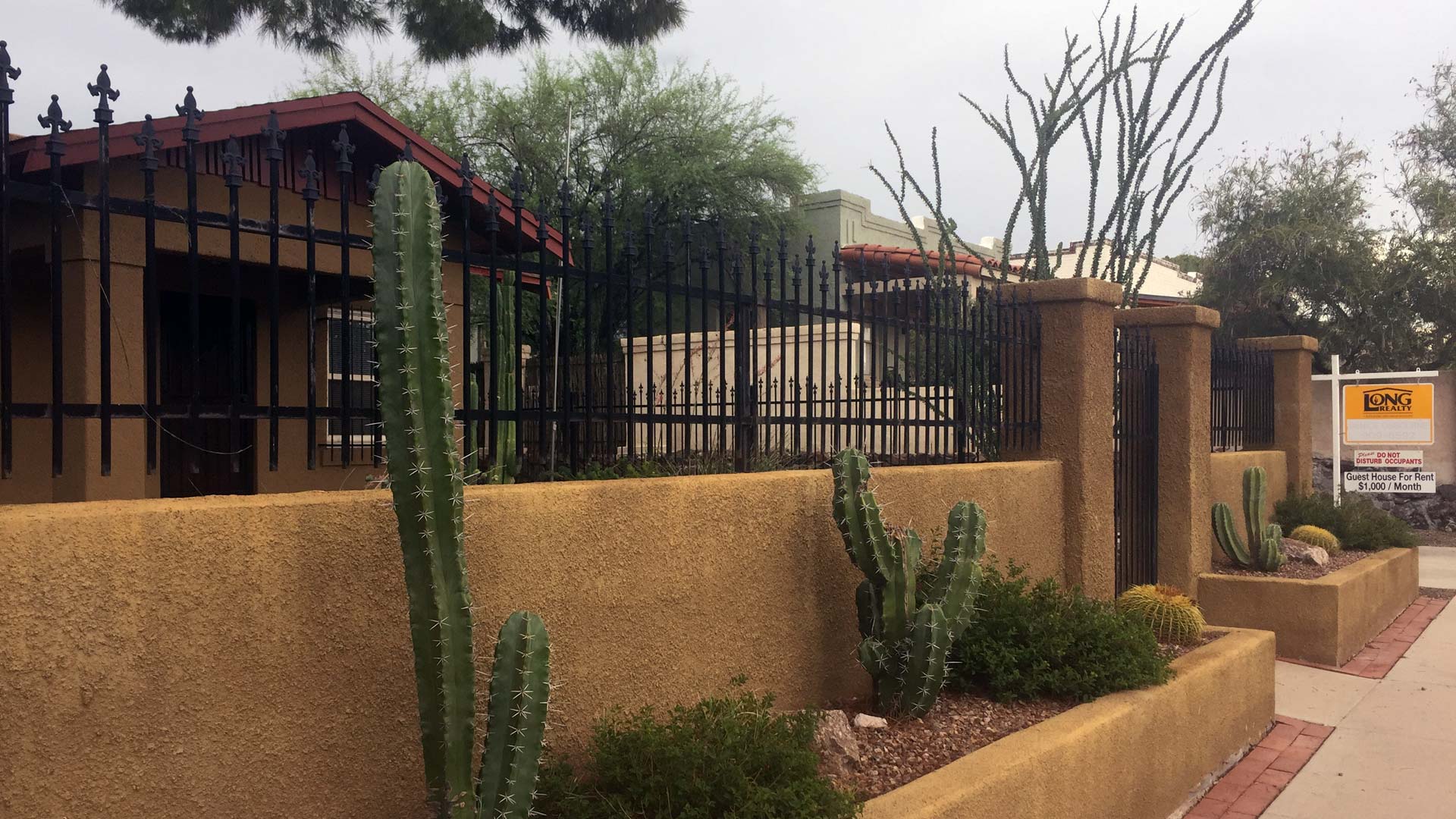 A For Rent sign in front of a home in the Sam Hughes neighborhood.
Jessica Stephens, AZPM
The average rent in Tucson has gone up 4 percent in the past year, according to real estate website Apartmentlist, giving Tucson a rent increase rate above the national average of 2.7 percent.
The above average increase in rental prices could be yet another side effect of the housing bubble that hit the area a decade ago. The deflation of home values in Tucson caused homebuilders to slow or stop building new houses while prices were low.
"And now they're just starting to ramp up construction, and it takes a couple of years for those new single-family homes and the multi-family apartments to come on the market and provide that extra supply," said Apartmentlist Senior Research Associate Sydney Bennet.
The lack of homes would not be a problem, she said, if not for an increase in people moving to the southern part of the country, including Tucson.
Combine a lack of new homes and an increase in population, and that makes for growing rents.
"A lot of times we see in markets where there's not a lot of affordable homes, especially starter homes, will have really tight rental markets because those who would traditionally be becoming homeowners instead are staying in the rental market," Bennet said.
While Tucson's rental rate is growing at a pace above the national average, the cost of renting still remains relatively affordable. Apartmentlist found the average rental rate for a two-bedroom apartment in Tucson was $920 a month. The national average is $1,160.