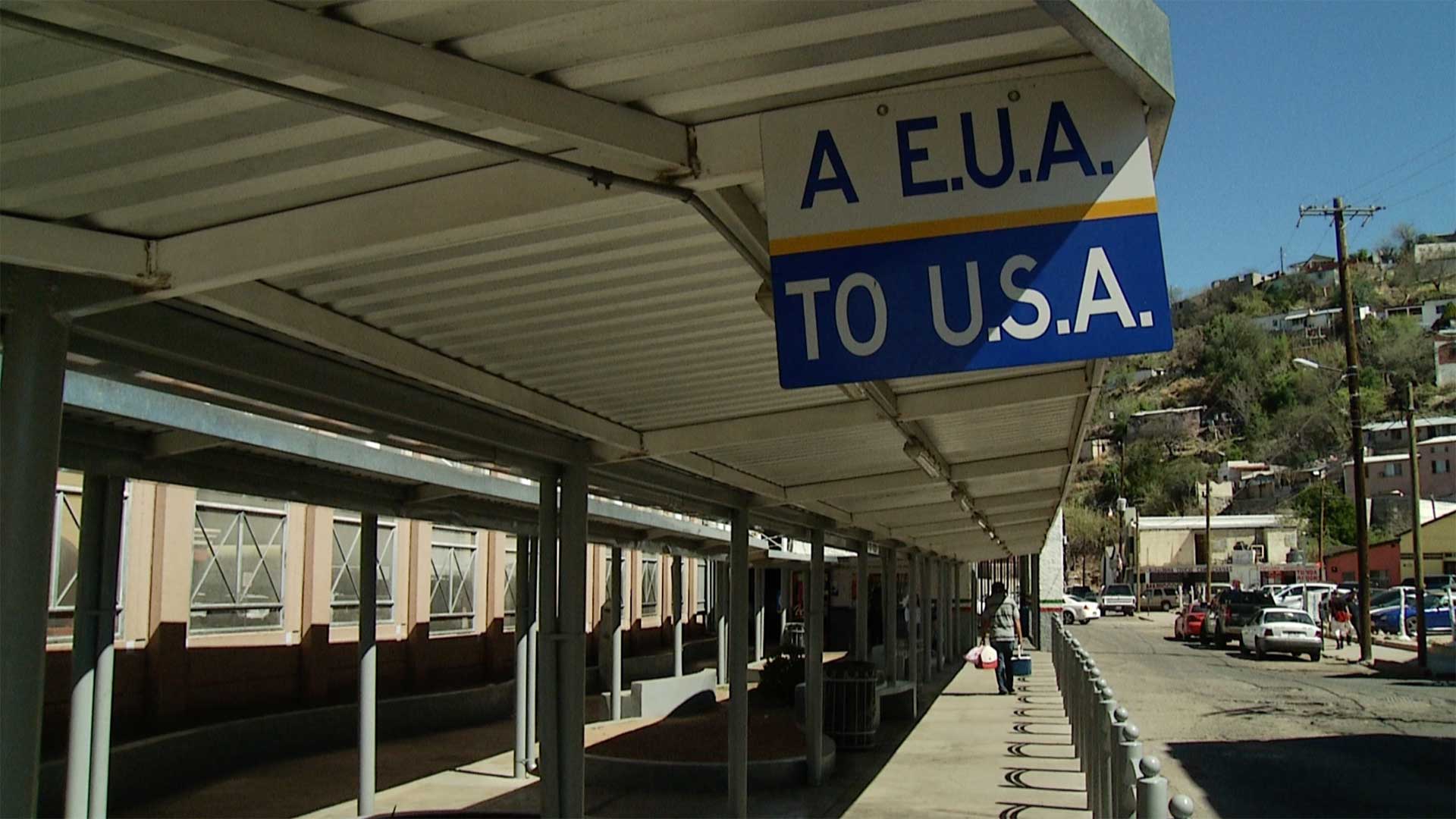 Pedestrian border crossing between Mexico and the USA in Nogales.
AZPM
Early indications from the Visit Tucson office show an increase in shoppers traveling from Mexico to Tucson compared to this same time last year, and a tourism group said they are attracted to a revitalized downtown Tucson.
According to the National Retail Association, last year there was a 30 percent drop in Mexican shoppers to southern Arizona.
Felipe Garcia from Visit Tucson said Mexicans stayed away last year because of the devaluation of the Mexican peso, but mostly because of the unpopularity of Donald Trump in Mexico.

"I think the people are starting to realize that there are things that the administration may say or do – but on a local level, Tucson is a neighbor – and we are seeing those individuals come back," he said.
In addition to malls and retail outlets reporting an increase in Mexican shoppers, so are downtown Tucson merchants.
Decades ago, Mexican Christmas shoppers loved to stay at the Pioneer Hotel and the Santa Rita and shop at Jacomes, Seinfeld's, Dave Bloom and Sons and Myerson's White House. When those places closed down, the attraction to downtown by Mexican visitors faded.

But today, downtown Tucson has gone through a revitalization and that has helped bring back Mexican shoppers, Garcia said.
"Recently we are seeing more and more people from Mexico rediscovering the downtown and coming here for the dining and entertainment, and we're glad that they do so," Garcia said.
Garcia said that the big boost to downtown this year is happening through social media. He said Mexicans shoppers are sophisticated users of Facebook, Twitter, and Instagram. And word of a revitalized downtown Tucson with new restaurants and entertainment spread "rapidamente."