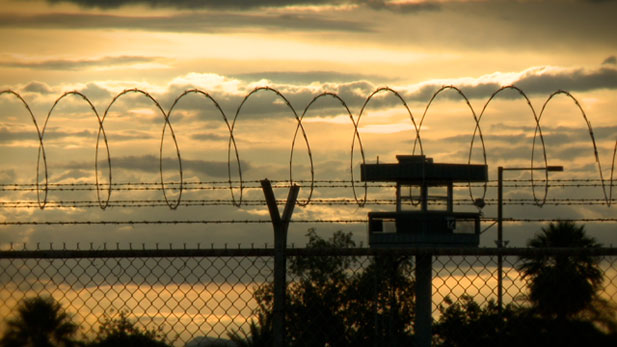 (PHOTO: AZPM Staff)
Officials from at least seven rural Arizona counties say they plan to challenge state and federal government policies that send inmate overflow populations to private prisons instead of county jails.
The practice, said Santa Cruz County Manager Jennifer St. John, is nearly bankrupting rural county detention centers that had relied on business from the state and federal governments.
First, some background. When Gov. Doug Ducey took office in 2014, he and his staff expanded the use of private prisons for overflow of state prison populations.

At the time, many county governments were concerned that using private prisons instead of county jails would have a negative impact on local detention facilities that relied on the State money.
Santa Cruz County Supervisor Bruce Bracker says it has He pointed to a $46 million, 372-bed facility in Santa Cruz County built in 2011. At times, he said, it sits almost empty while immigrant detainees and overflow state prisoners head to private facilities.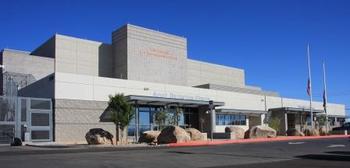 The 42-million dollar Santa Cruz County Detention Center was built in 2011. (PHOTO: Santa Cruz County Sheriff's Office)
"What the counties are saying is that we are public entities, and they should be looking to work with us before the private entities," says Bracker.
Santa Cruz County Manager Jennifer St. John said other rural counties want the governor to reconsider the practice.
"Please work with us. Keep us in mind. Don't send them to private prisons, especially since private prisons – they're building new ones – we already have the facilities," she said.
Meetings are being organized by rural county governments to present a unified front to the governor. We contacted the governor's office for a comment and did not hear back by air time.