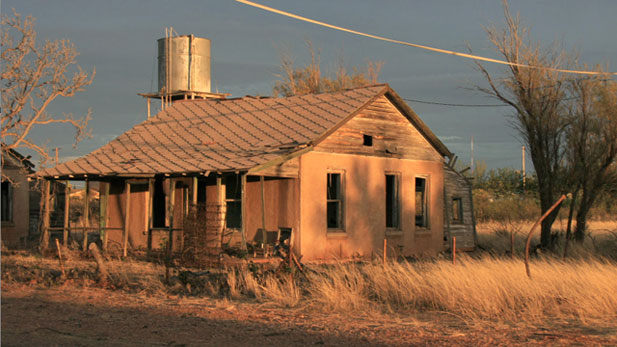 Between 1911 and 1923, Camp Naco provided security on the U.S.-Mexico border.

AZPM
The National Trust for Historic Preservation has designated Camp Naco as one of America's 11 Most Endangered Historic Places.
The century-old adobe camp housed Buffalo Soldiers and members of the Civilian Conservation Corps.
It was built in response to the Mexican Revolution, along with 34 other camps along the border from Brownsville, Texas to Nogales, Arizona.
Of those, Camp Naco is the only one still standing.
The City of Bisbee bought it in 2018 and has worked with the Naco Heritage Alliance and Buffalo Soldier organizations to find funding to repair and maintain it.
City Manager Steve Pauken said he hopes the designation will generate interest and eventually funds to repair and preserve it.
"I see a day in the next few years where it could actually be a very attractive place for people to go and learn about the history of Buffalo Soldiers, and also to take a look at an actual army installation from the early 1900s," Pauken said.
The city has already applied to the Arizona State Historic Preservation Office for over a million dollars to rehabilitate buildings and the parade grounds for public use, including a museum and public gatherings.
Pauken said that if the city were to get funding beyond that, it would also fold a section of the camp into its affordable housing program.