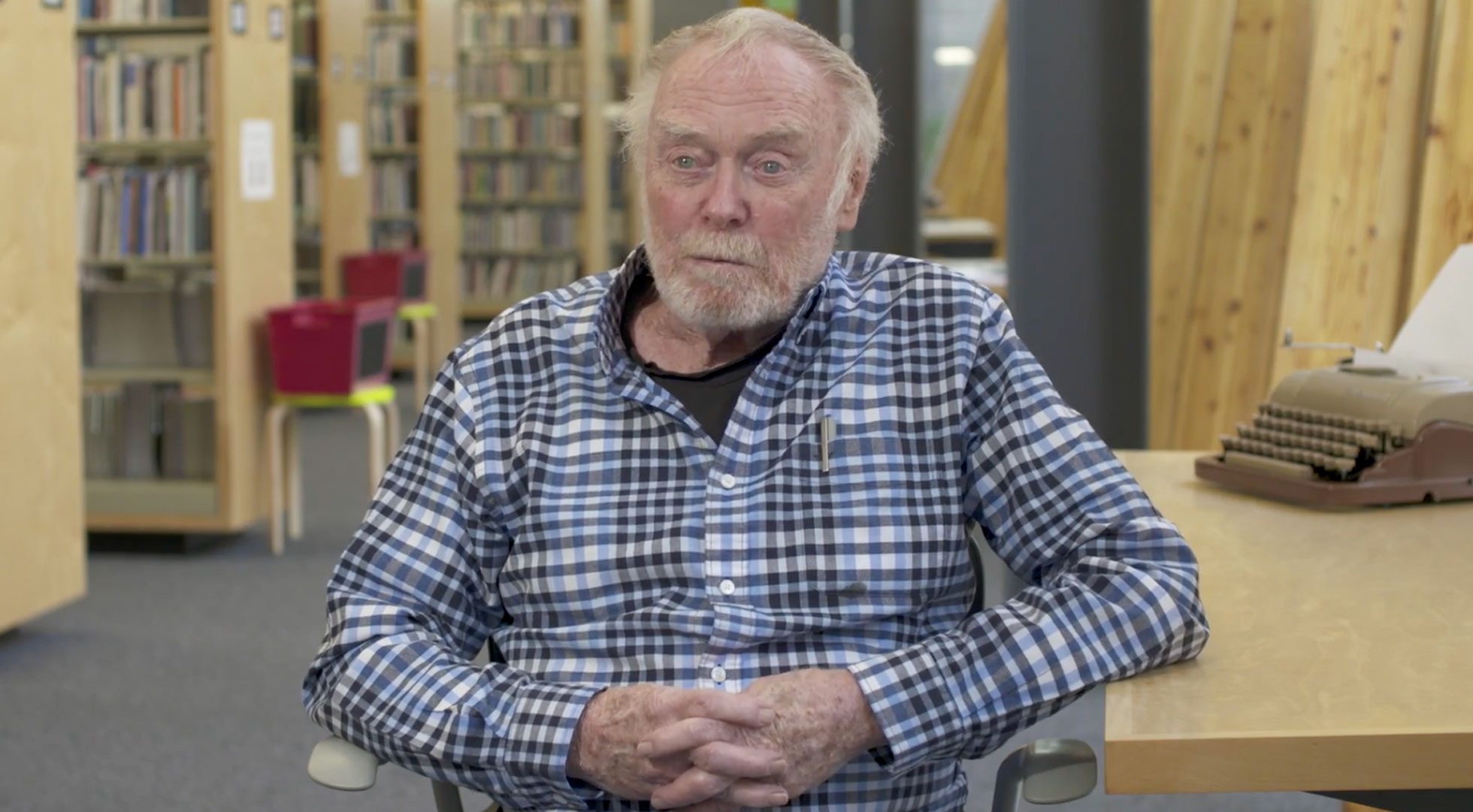 Richard Shelton talks about the University of Arizona Poetry Center during this 2017 television interview for "Arizona Illustrated."
Sandra Westdahl
Richard Shelton, a fixture in the world of literature and poetry in Arizona and beyond, was a regents professor at the University of Arizona who had an impact on countless lives throughout his decades of teaching, writing and mentoring.
In 1970, Shelton received a letter from a serial killer behind bars who wanted feedback on poetry.

That letter inspired Shelton to begin a program helping inmates put their stories and poetry on paper, and the Arizona Prison Writing Project has persisted after various decades thanks to a cooperative effort with the UA Poetry Center.
Shelton discovered southeast Arizona in the 1950s when he was stationed in Fort Huachuca. After his military service, he found a job teaching English at a public school in Bisbee, and then he moved to Tucson with his young family.
In 1992, he took readers on an intriguing and descriptive road trip in his "Going Back to Bisbee" book which earned him praise and recognition.
April 22, 2006 was proclaimed as "Richard Shelton Day" by then Arizona governor Janet Napolitano to recognize Shelton's accomplishments and contributions.
In 2007, he wrote "Crossing the Yard: Thirty Years As a Prison Volunteer" and that was followed by "Nobody Rich and Famous" in 2016.
Richard Shelton inspired many people in his life, including former student and current Bisbee resident, writer and photographer Ken Lamberton.

Lamberton writes, "Richard Shelton, the man who reached out to me in a very dark place, is gone. After many days at his bedside, now I find comfort in his poetry. Because, in the end, all you become are words."
Richard Shelton was born on June 24, 1933 and passed away on Tuesday November 29.
A memorial service is expected to be held at the Poetry Center in the spring of 2023.